17 November 2016 | Bečići, Montenegro [Natasha Mirilov]
The Trans-European Division (TED) leaders and South England Conference (SEC) workers, ministers and directors shared a Sabbath together in Bečići, Montenegro on Friday and Saturday, 11-12 November 2016.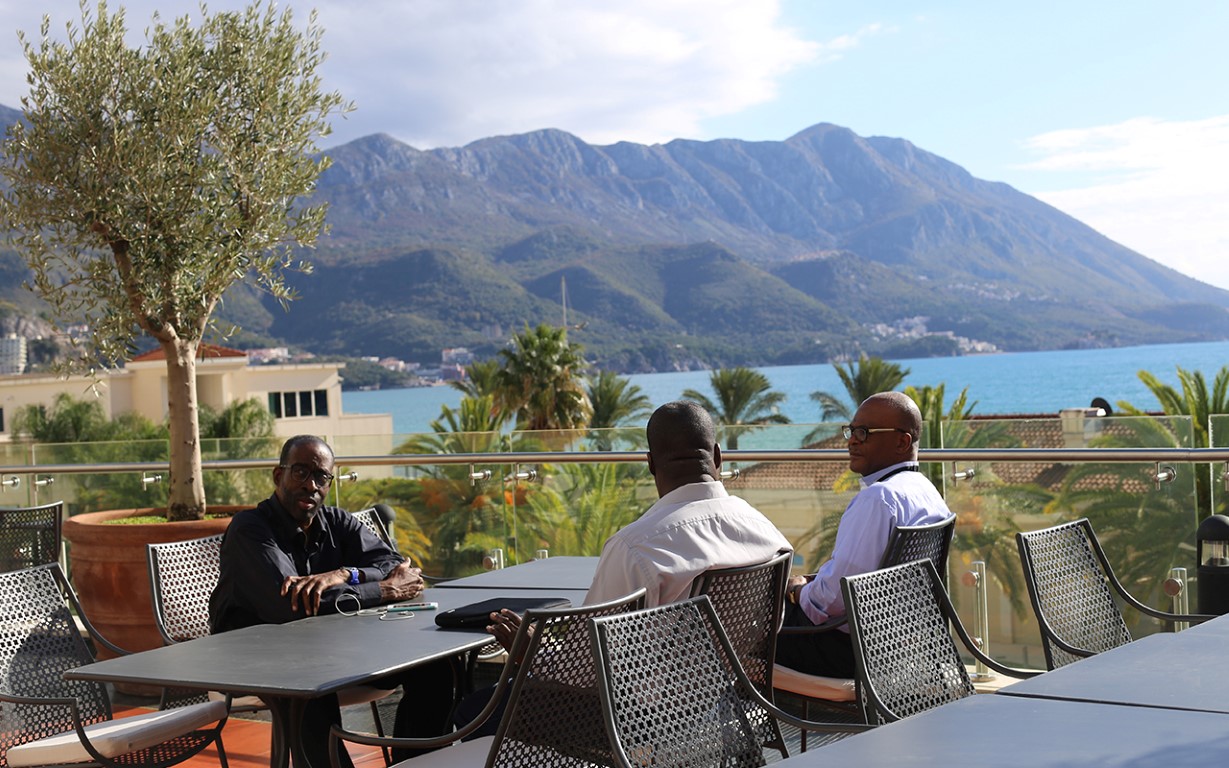 Enjoying the viewOver 160 SEC workers, gathering for their Workers Meeting from 6-13 November, and TED the Executive Committee, conducting their annual Year-end Meetings 11-15 November, celebrated the sanctity of the Sabbath and all the benefits that came with the restful day.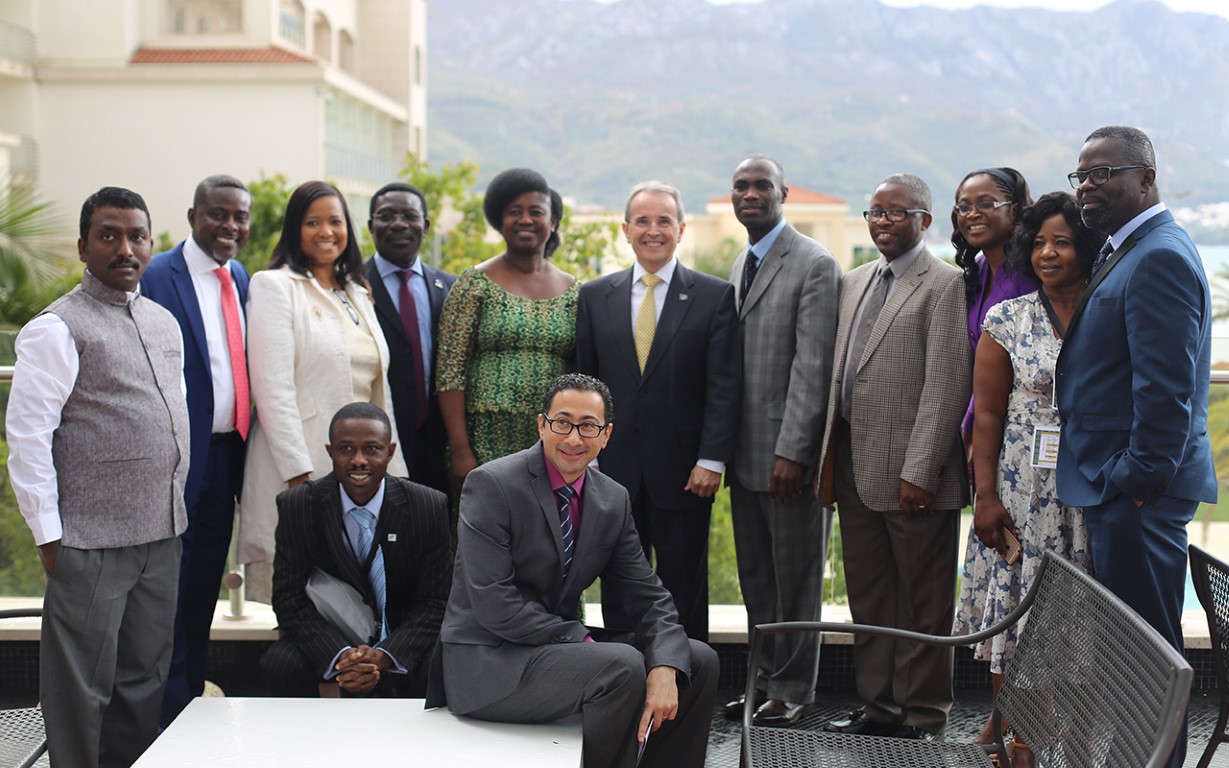 Derek Morris with SEC workers and spousesThis was an opportunity not only to reconnect with friends and establish new bonds, but also to rejuvenate in the wonderful surroundings and superb hotel services at Hotel Splendid. It was obvious to notice the positive interaction between the two groups leading the Seventh-day Adventist Church.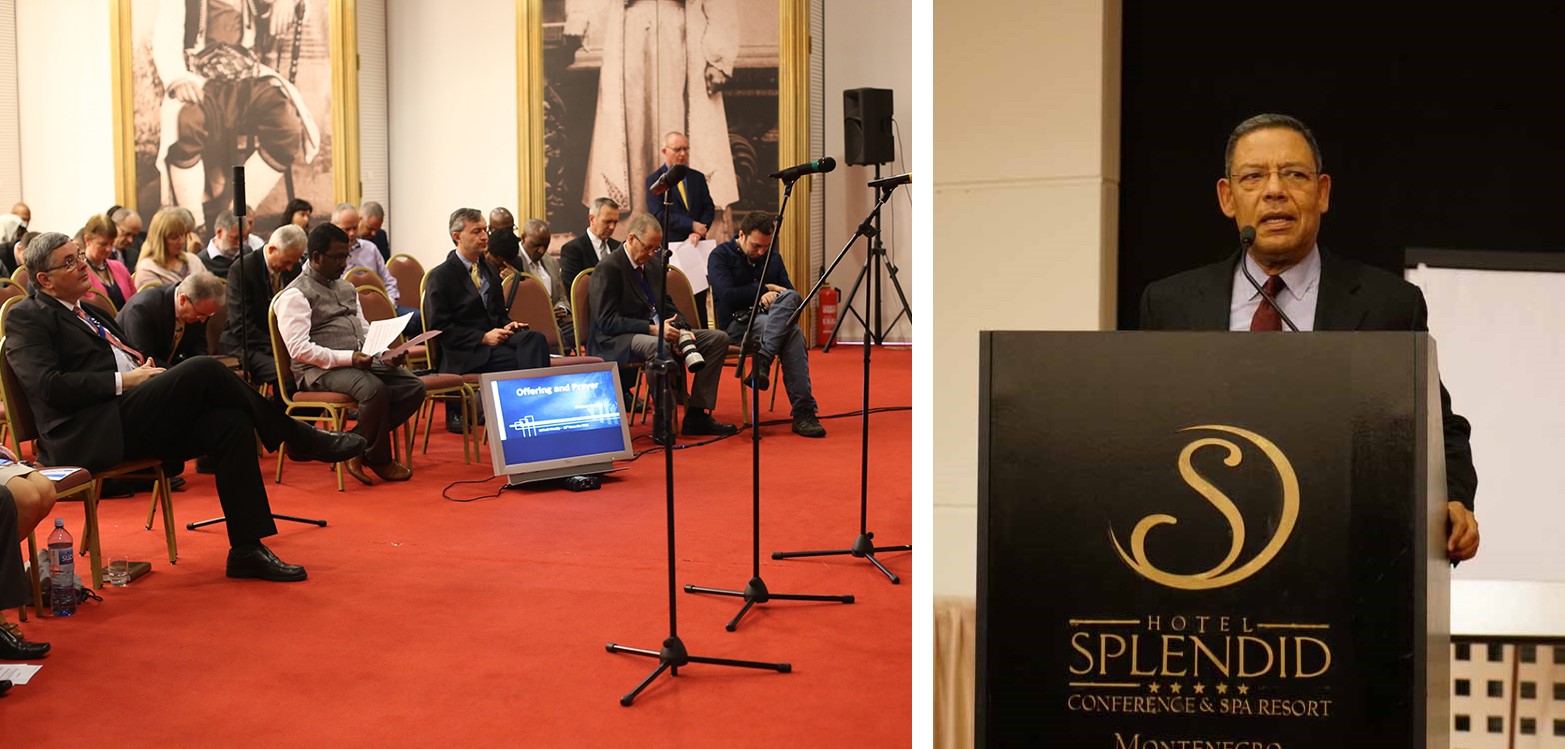 1. Sabbath congregation; 2.Juan Prestol-Puesán, General Conference TreasurerFriday vespers started with Juan Prestol-Puesán, General Conference Treasurer, describing the calling of ministers, leaders and individuals. The two Sabbath services saw Derek Morris, president of Hope Channel, firing up the church leaders to tell the truth about Jesus and to long for a ministry filled with miracles.
It did not take long for attendees to collaborate and create a choir to lead the congregation through the powerful theme song, "Facing a Task Unfinished".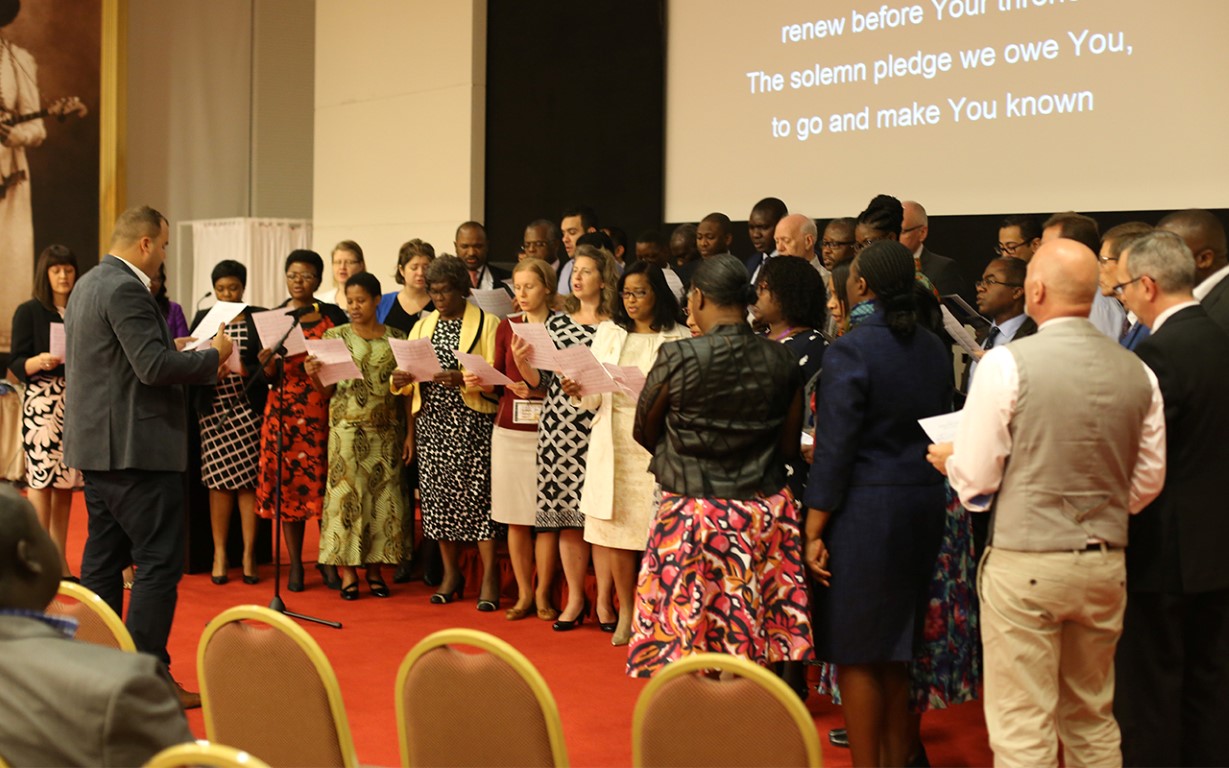 SEC & TED choirWith both groups gathering at the venue to discuss the future of the church and to be moved to carry on God's work, it was a blessing to see attendees admitting to be re-inspired after the Sabbath worships. [tedNEWS]
More:
See a selection of photos from the day on the TED Facebook page.
Watch a recording of the Sabbath morning service with Derek Morris on Facebook live.
Read an overview of the 2016 TED Year-end Meetings: TED Year-end Meetings 'a family gathering'.
Learn how the TED is responding to the GC 'Unity in Mission' document.
---
tedNEWS Staff: Victor Hulbert, director; Esti Pujic, editor
119 St Peter's Street, St Albans, Herts, AL1 3EY, England
E-mail: This email address is being protected from spambots. You need JavaScript enabled to view it.
Website: www.ted.adventist.org
tedNEWS is an information bulletin issued by the communication department of the Seventh-day Adventist Church in the Trans-European Division.
You are free to re-print any portion of the bulletin without need for special permission. However, we kindly request that you identify tedNEWS whenever you publish these materials.