---
16 – 23 March 2019

For more information, please visit General Conference Youth Department.
---
RELAY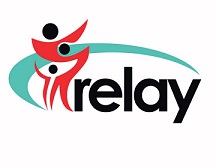 Optional Module Descriptor: Lay Preaching
---
1. NEXT STEPS: Empowering Young Adult Ministry
Discover the key components for developing a relevant ministry to young adults in your context. Research-based and field-tested, this interactive workshop will equip you with tools to enlighten your church leadership and empower next generations.
• Young Adult Life Training [Next Steps description at Young Adult Life]
• NEXT STEPS: Free Online Young Adult Ministry Training Promotional video

2. Growing Young Adventists: Six Essential Commitments for Reaching & Retaining Young Adults
This interactive workshop provides a research-based strategy any church can use to involve and retain next generations. Learn how to position your church to engage young adults in a way that breathes vitality, life, and energy into the whole church.