Public Campus Ministries' mission is to inspire Seventh-day Adventist students to be disciples of Jesus and empower them to share the everlasting gospel on campus.
The Motto: 'Follow Jesus, Embrace His Mission, Change the world'
Slogan: 'Inspire to be. Empower to share'
PowerUp

We believe that students and leaders, working together, can bring this world closer to God. We want to inspire and equip each other and change the world.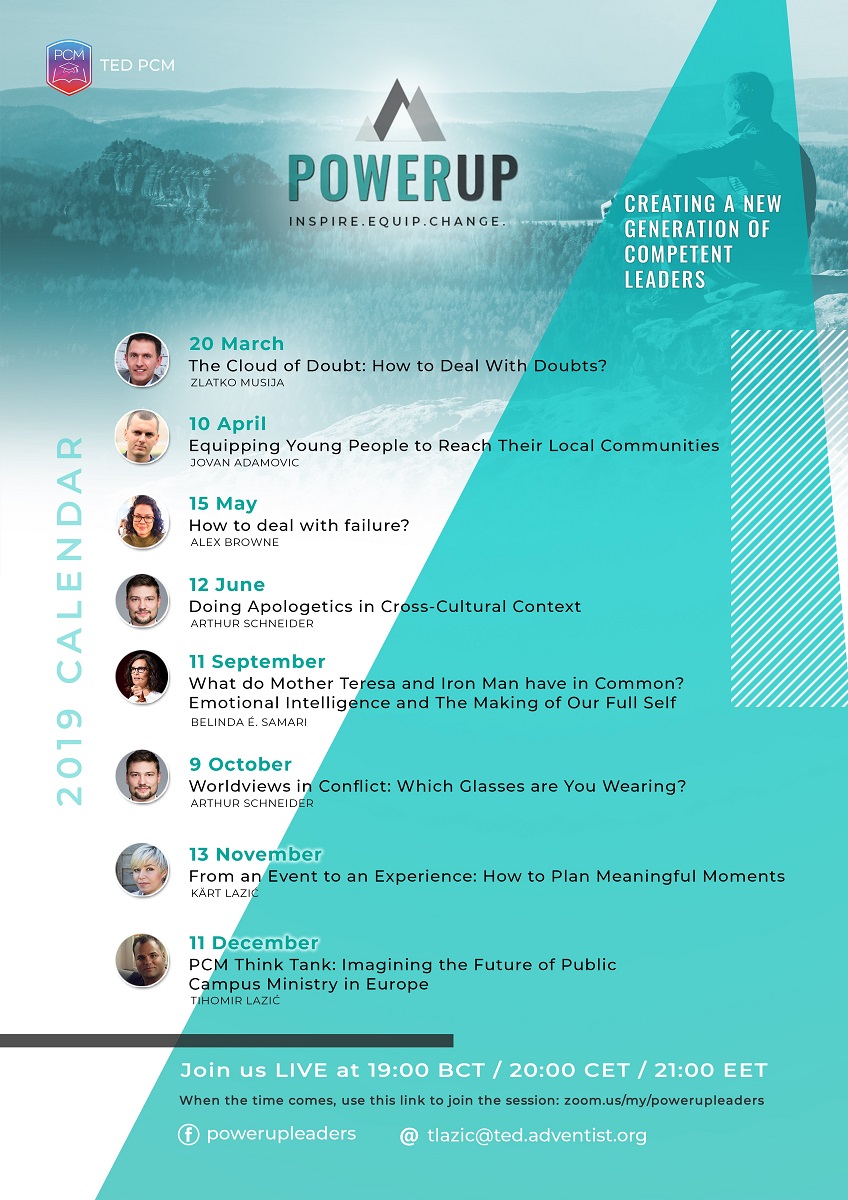 Visit our PowerUp Facebook page.
GC Public Campus Ministries website
Dialogue Magazine (A free app is available for downloading)