Teens face difficult, painful stuff in life--and they shouldn't struggle alone. But what do you say? How do you help?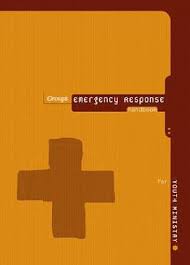 What if you make things worse? This rapid-response handbook gives you and your youth group the confidence to share God's love and comfort with hurting friends.
You will be prepared to respond with 12 chapters focused on twelve emergencies that the teens you care for may encounter. Topics include depression, suicide, addictions, abuse, family conflict, stress, destructive behavior, and more.

Here you can order a digital book.