Public Campus Ministries' mission is to inspire Seventh-day Adventist students to be disciples of Jesus and empower them to share the everlasting gospel on campus.
The Motto: 'Follow Jesus, Embrace His Mission, Change the world'
Slogan: 'Inspire to be. Empower to share'
EVENTS
PowerUp
We believe that students and leaders, working together, can bring this world closer to God. We want to inspire and equip each other and change the world.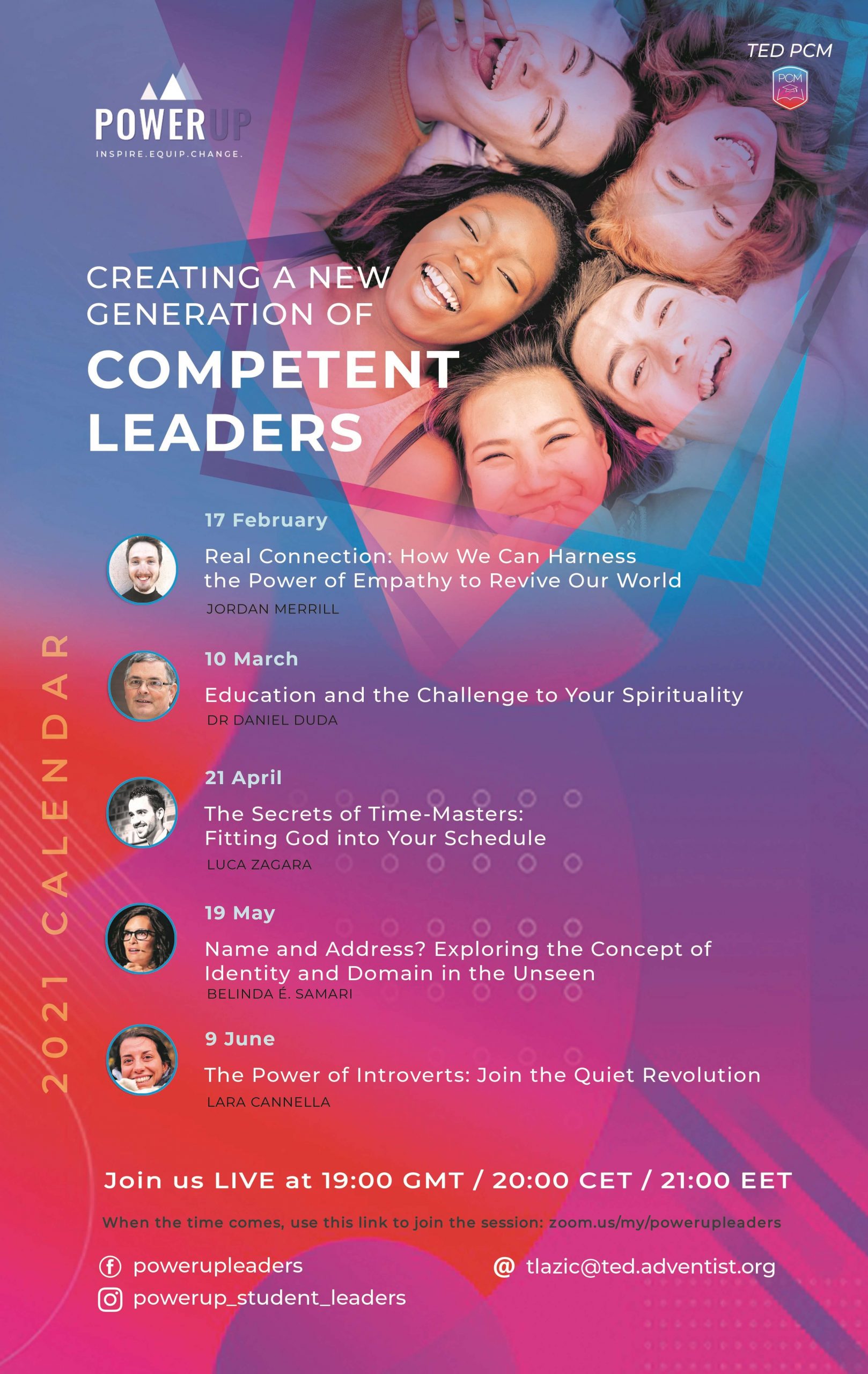 Click on the image above to see the dates and topics or for more information, visit our PowerUp Facebook page.
---
GC Public Campus Ministries website – Transforming students on non-Adventist campuses into Seventh-day Adventist ambassadors of Christ in colleges/universities, churches, communities, and the world at large.
---
NEXT STEPS: Empowering Young Adult Ministry – Discover the key components for developing a relevant ministry to young adults in your context. Research-based and field-tested, this interactive workshop will equip you with tools to enlighten your church leadership and empower next generations.
For more information, download their leaflet or visit the NEXT STEPS website.
---
Growing Young Adventists: Six Essential Commitments for Reaching & Retaining Young Adults –This interactive workshop provides a research-based strategy any church can use to involve and retain next generations. Learn how to position your church to engage young adults in a way that breathes vitality, life, and energy into the whole church.
For more information, download the document here or visit the Growing Young Adventists website.
---
Younger Generation Church [YG] is the vibrant young adult ministry of the Arlington Seventh-day Adventist Church. Click here for more information or visit the YG website.
---

Dialogue Magazine – a magazine for Seventh-day Adventist university students and young professionals (A free app is available for downloading).
---