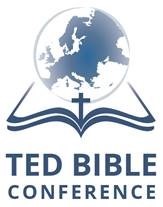 Newbold College, England – June 2019
For Plenary sessions video files, please click here.
For Workshop audio files, please click here.
PowerPoint Presentations/notes are listed below.
PLENARY SESSIONS


#1 Tihomir Lazić – How to be a Church of and for the 21st Century?

#2 Ján Barna – The Perfect Church: The Roots of Perfectionist Thinking in Adventism and the Need for Balanced Ecclesiology

#3 Daniel Duda – Adventist Identity – A Never-ending Quest


#4 Denis Fortin – Ecumenism and the Seventh-day Adventist Church in Europe in the 21st Century


#5 Wagner Kuhn – Missional Theology in Word and Deed


#6 Artur Stele – The Emerging/Emergent Church Movements: Lessons We Can Learn for Mission

WORKSHOPS


#1 Tihomir Lazić – The Church in the Making: The New Era of Adventist Ecclesiology


#2 Sigve Tonstad – Community and Commission in Revelation


#3 Ján Barna – Money, Church and Community: What Do They Have in Common?


#4 Timo Flink – Reconceptualizing Churches of Revelation: Media Pastor as an Agent of Change


#5 Dorothea Relić – Experiencing the Word: Another Look at Adventist Hermeneutical Practice
#6 Matija Kovačević – Many Personalities, One Body: Church as a Safe Place and a Thriving Hub for Psychological Diversity


#7 Sigve Tonstad – Sabbath and Adventist Identity


#8 Denis Fortin – Roman Catholicism and the Ecumenical Movement: From Isolation to Driving Force


#9 Tihomir Lazić – Shaping the Adventist identity: Who or what drives us?


#10 Ján Barna – Why the Restrain of Coercive Power is What Defines Adventism


– Why the Restrain of Coercive Power is What Defines Adventism (Adventist Identity Workshop)

#11 Jean-Claude Verrecchia – The 21st Century Cleansing of the Sanctuary (using Hebrews only)


#12 Laszlo Gallusz – Reading Revelation Responsibly Today: Discovering the Big Picture


#13 Elliott Williams – Ellen G. White and Her Significance for the 21st Century


– Some Principles for Correctly Interpreting the Writings of Ellen G. White
#14 Wagner Kuhn – Reflecting God's Character in Your Professional Life: Witnessing in Workplace


#15 Bjørn Ottesen – Why Millennials Leave the Church – and How the Church Might Respond


#16 Adriana Fodor – What Motivates the Unchurched to Join the Church in a Postmodern Culture


#17 Adrian Peck – The Dynamics and Challenges of Acceptance and Mission


#18 Jacques Venter – Incarnational Communities


#19 Simon Martin – Engaging God's Mission Where You Live, Work and Play


#20 Galina Stele – The Most Effective System of Small Groups