28 April 2022 | St Albans, UK [Vanesa Pizzuto]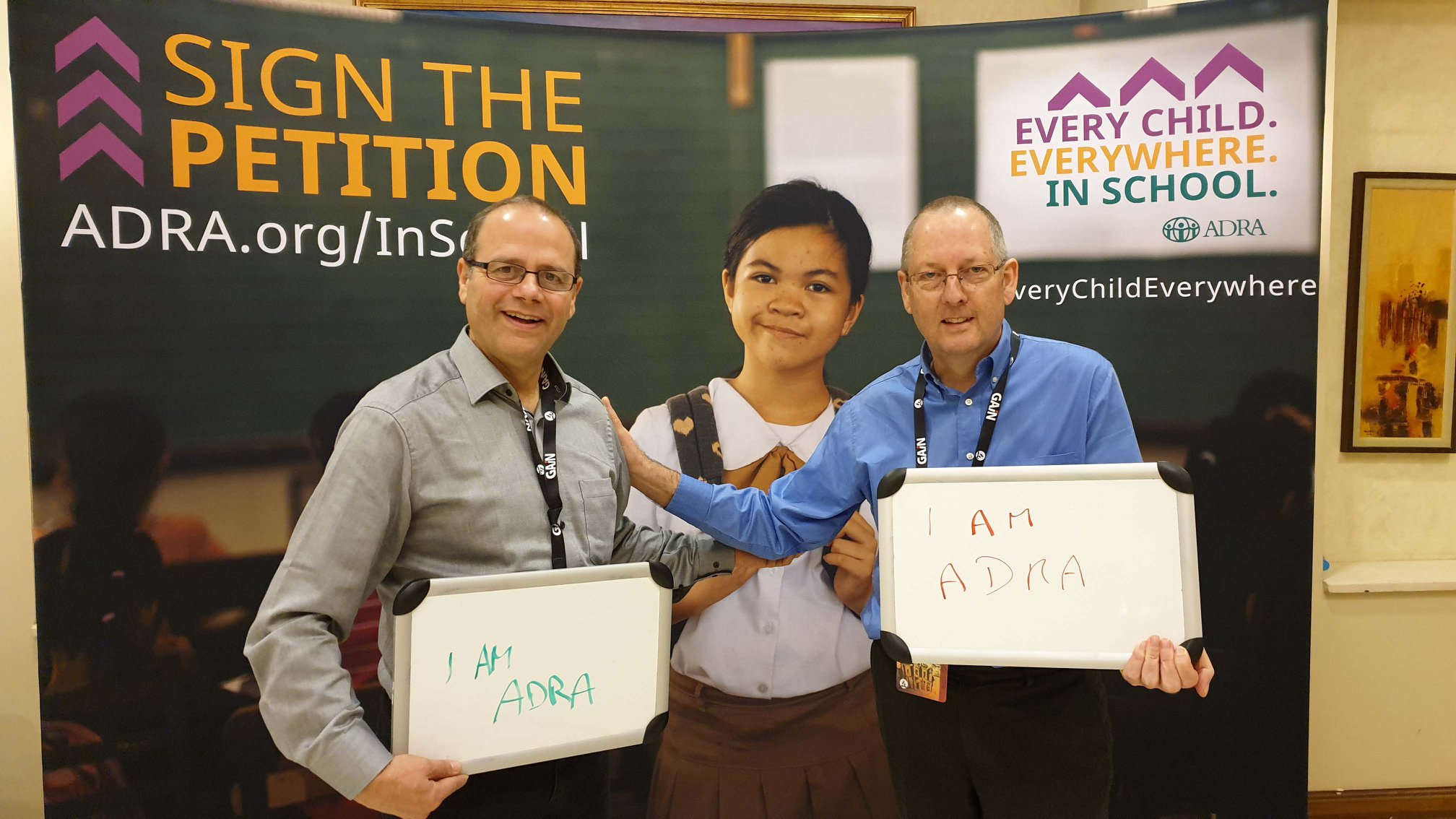 The Adventist Development and Relief Agency (ADRA) in Europe is holding a free, online education forum on Tuesday, 5th May. The digital event will be an opportunity for decision-makers and leaders across industries to collaborate and find innovative solutions for making education accessible for all.
"Millions of children never receive any schooling, in particular girls and children in conflict zones," said Maja Ahac, Head of Advocacy ADRA Europe. "More than two years of pandemic and war in Ukraine have worsened the situation for learners across Europe." In this context, the ADRA Education Summit aims at providing "a platform for international and cross-cultural dialogue" where leaders can catch "a vision of excellence in education and equity for all children and young people across the world."
The summit will bring together experts in education, social innovators, investors, decision-makers, people from faith-based organisations and civil society organisations too. According to Ahac, cross-pollination is the secret sauce of the summit, encouraging the "visionary thinking needed to make education accessible for all."
Presenters and attendees will be tacking some complex questions such as: How resilient is our current education system to migrations and climate emergencies? How can we effectively address period poverty and the impact it has on girls' education? How can we help provide quality education in conflict affected areas? Presentations will include:
Let's Highlight Education: How to influence European decision-makers to invest in education in emergencies? Rachel Warwick, Director of Programmes at Professors Without Borders (Prowibo)
Beat Inequality by a Long Chalk: the roles of FBOs in tackling inequalities in education. Dr. Herma Percy, ADRA International Advocacy Director
Desperate Problems Call For Desperate Measures: preventing school absences caused by period poverty." Max McKenzie-Cook, ordained minister working with the South England Conference (SEC).
Erase Conflict Wars: addressing school access for children affected by armed conflicts. Jonathan Telfer, Vocational Education Specialist at ADRA Norway.
The First Education Summit
On April 2021, ADRA Europe held its first Education Summit, "Education Accelerator". The event brought together leaders and experts from the private sector as well as non-profit. Humanitarian workers, journalists and researchers explored together the impact of quality education. "With 262 million children out of school, what is at stake is not just 262 million futures, but 262 million generations," ADRA leaders commented. According to the UNESCO Education for All Report, this is not an exaggeration, particularly in the case of girls. If all women completed secondary education, there would be 49% fewer child deaths, 64% fewer early marriages, and 59% fewer young pregnancies. This second summit is to ensure that the story of children lacking education will one day no longer need to be told.
To register for this event, please visit ADRA Europe website