15 July 2016 | St Albans, UK [Victor Hulbert/tedNEWS] At least 84 people are dead, including many children, while a further 50 are in a critical condition in hospital after a lorry ploughed through a crowd during Bastille Day celebrations in Nice, France on the evening of Thursday, 15 July. Three members of one Adventist family are among the injured.
"It is with shock and grief we wake up to the news about the tragedies in Nice," states Pastor Raafat Kamal, President of the Trans-European Division of the Seventh-day Adventist Church. "We continue to witness the great controversy unfolding in our broken world and we are reminded of our important mission to speak and live the great hope of Jesus Christ and His soon return," he added. "Our prayers are with those who are grieving for the loss of their loved ones that they may be comforted."
The attack took place at night following Bastille day firework celebrations. [Photo: pixabay]More locally, Adventist Church leadership in the region stated, "This is the time to unite and stand up against all forms of hatred, violence and conflict. This is the time to recognize that we are all brothers and sisters, children of the same Father."
Pastor Ruben de Abreu, President of the Adventist Church in France said that while he is shocked by this tragedy, "it can be also an opportunity for Adventists in Nice to demonstrate their solidarity and involvement in society." In a statement released by the Inter-European Division Press Office he stated, "It is not enough to pray for the victims' families. It is necessary to respond positively to the request of blood donation. Donating blood is an elementary act of compassion especially when emergencies occur."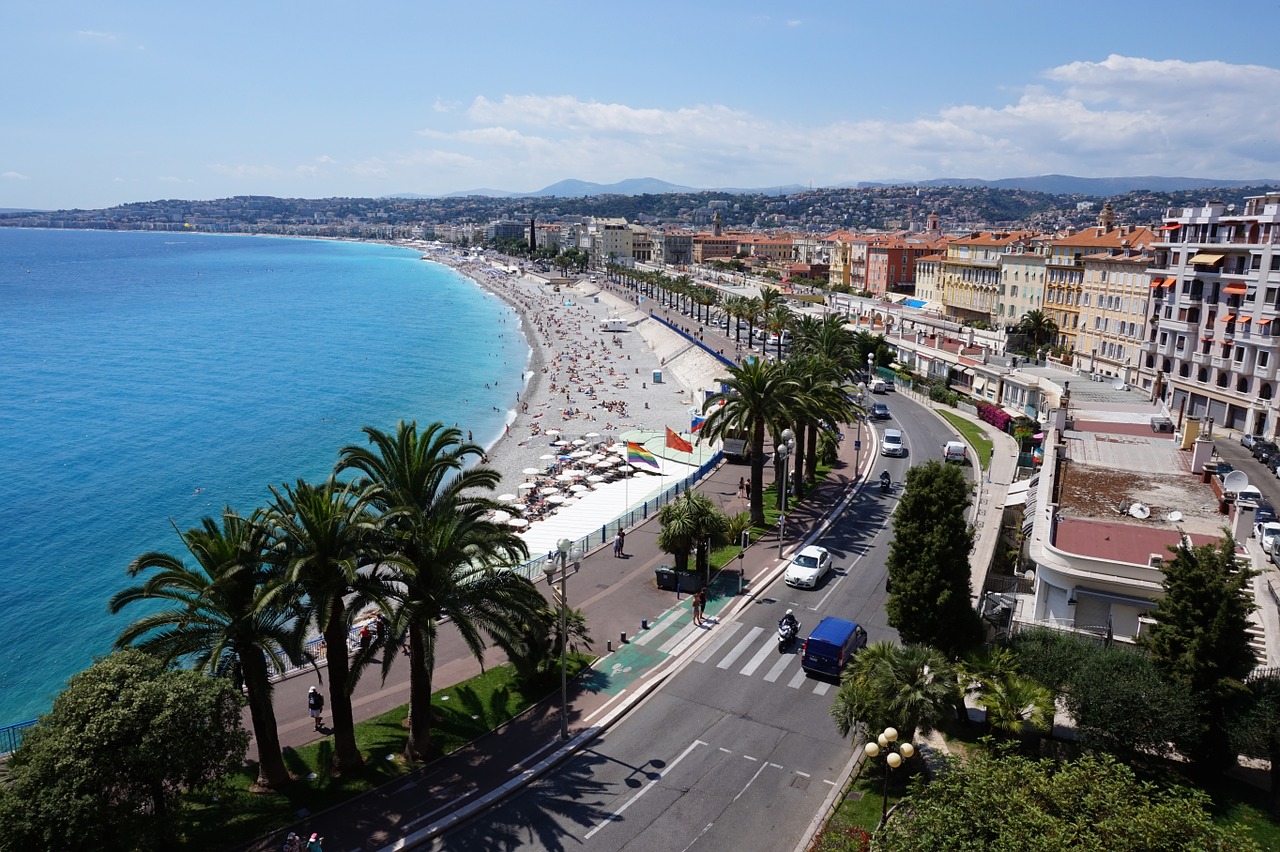 Up to 30,000 people were on the promenade at the time of the attack. [Photo: Alex Kock, pixabay]The call came in response to local hospitals request for blood donations. Seven Adventist members were injured in the attack with three from one family hospitalised with non-life-threatening injuries. Thankfully their lives are not in danger. Adventist churches in France will hold special services on Saturday, 16 July. In Nice, Pastor de Abreu will lead a special worship service. He will be joined by Pastors Daniel Monachini and Philippe Aurouze, President and treasurer respectively of the Southern France Conference.
Last night's attack comes in a long line of recent horrific incidents around the world including major suicide bombings in Baghdad and other parts of Iraq, and attacks in Afghanistan, Nigeria, Somalia, Syria and Turkey. An Adventist Church compound in South Sudan is currently home to 3,000 people who have taken refuge there for internally displaced persons (IDE's) who don't feel safe in their own homes. That number is swelling to 5,000 overnight and ADRA, together with other Adventist staff are providing what support they can – and are appealing for help. Our hearts equally go out to the people of Turkey with the death and injuries caused by the attempted coup over the weekend.
Pastor Ted Wilson, Adventist Church World President posted on his Facebook page following the recent tragic deaths in his own home country, the USA, and now these terrible deaths in France. He states, "Bizarre deaths and circumstances seem to be increasing in various regions of the world. Please pray for the families of loved ones who have died on both sides of the Atlantic." He adds, "Our sympathy goes to those who were simply celebrating a special day in France and have been traumatized by senseless deaths. Please pray for peace and stability around the globe."
It is both horrifying and sometimes desensitising for us to see such tragedies being reported from so many different places around the world. Sometimes, as committed Christians, we are frustrated that we can do little more than pray. As a result Wilson concludes, "Let us renew our relationship with the Lord every day so we can be ready to provide a witness for Him in whatever strange development may occur wherever we may live. The Lord wants to use His people to provide Christ-like behaviour and witness to the world so they can see what a changed life can do amidst such chaos and trauma. Let us stay strong in our faith and reliance on the Lord for our safety and our personal witness to others as we point people to the Prince of Peace and His soon Second Coming. [tedNEWS]
---
tedNEWS Staff: Victor Hulbert, director; Esti Pujic, editor
119 St Peter's Street, St Albans, Herts, AL1 3EY, England
E-mail: This email address is being protected from spambots. You need JavaScript enabled to view it.
Website: www.ted.adventist.org
tedNEWS is an information bulletin issued by the communication department of the Seventh-day Adventist Church in the Trans-European Division.
You are free to re-print any portion of the bulletin without need for special permission. However, we kindly request that you identify tedNEWS whenever you publish these materials.