15 June 2016 | Mjøndalen, Norway [Tor Tjeransen] "A little bit up. Straight forward." With a steady hand Tor Magne Eilertsen manoeuvred a large fork lift in the main sanctuary of the Mjøndalen Seventh-day Adventist church, Norway. There were shouts from excited members of the decoration committee as large, wooden elements were mounted on the church walls. When completed, four panels make up a red circular installation with religious symbols and quotes from the Book of Revelation. This is just one third of a large installation depicting Biblical themes.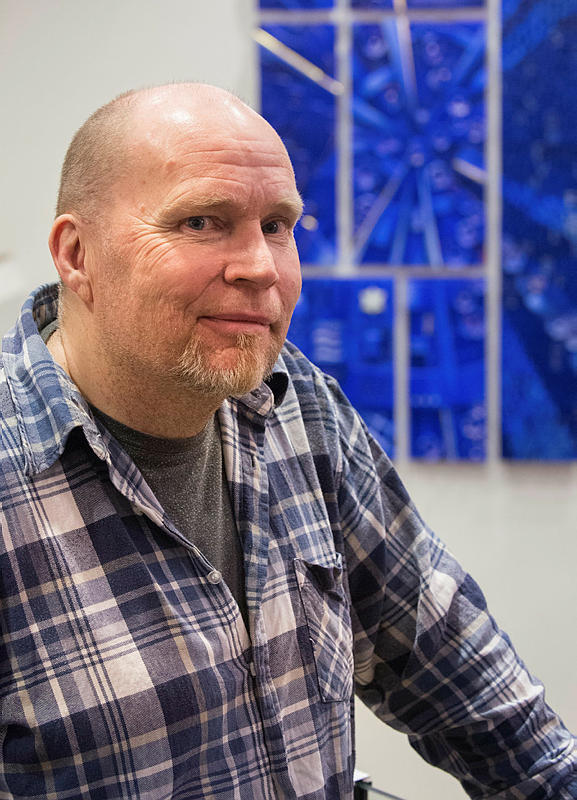 Dag T Hansen, artist; Photo: Tor Tjeransen/ADAMSThe installation marked the completion of 18 months of skilled work. More importantly, it is an expression of the personal faith of Adventist artist, Dag T Hansen. For the Mjøndalen congregation it is also a desire to convey their faith through sight, not just through words and music.

.be" target="_blank">Watch a video report regarding this inspiring installation.