15 February 2011 Beirut, Lebanon [Miroslav Pujic, tedNEWS] The first of February 2011 was the day that marked the launching of Al Waad Channel (Hope Channel in Arabic), reaching the countries in the Middle East, North Africa and Europe.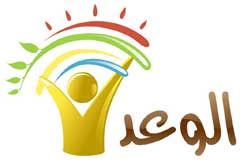 After two weeks of broadcast, Al Waad Media Center, based in Beirut, Lebanon, has received numerous emails and thousands of visits on their website. The media team has been working hard to reach an audience of potentially more than 300 million Arabic speakers in the region with the message of love and hope. The focus of the programmes is to offer a better life in this world and a promise of an eternal life to come.

A recent viewer's response revealed that many Arabs are welcoming the Al Waad broadcast with open arms. The feedback indicates that the quality and content of the programmes are of high calibre. "We never expected viewer feedback to be so immediate and so positive," says Amir Ghali, Director of Al Waad Media Center. He continued, "this is an indicator for us to continue working hard in producing programmes which will present the Adventist Hope in relevant issues such as health, morality, education, family, and business ethics."
The Al Waad website received over 4,200 hits and more than 40 emails during the first two weeks of its broadcast. "These figures have exceeded our expectations," continues Amir Ghali, "people want to know more about Jesus. They want to learn how to live a healthy life, have a happy family. They want to read the Bible."
Here are a few excerpts from emails that have reached Al Waad Media Center:
"Thank you for the new TV channel. The name of Al Waad gives me hope and a promise. The programmes are so inspiring. I don't like the condition I'm in right now, and I thank God for coming across your channel because I have discovered the true religion. I want to know more about Christ. I want to believe in Him. Can you help me?"
Another viewer writes: "I would like to know more about Christianity. Can you please send me a Bible, and any other book that will help me get a deeper look into this religion? It seems to be a religion based on forgiveness and love."
A lady writes: "Thank you for the beautiful words that you say on Al Waad. They are words of guidance that help us walk in the right way. After I watched your programme, I now believe that the family should be closer together, where all the members sit together during meal time and worship time. I want to read the Bible to my family."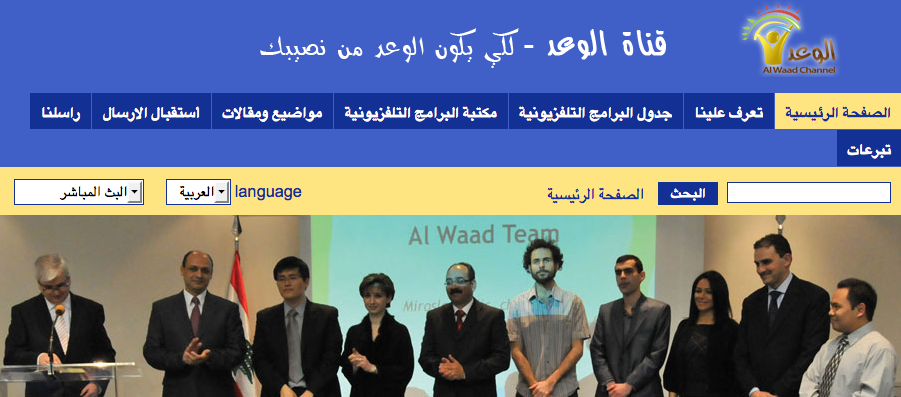 "This is wonderful news to hear that people have already expressed their satisfaction in the quality of Al Waad programmes and interest in knowing more about Jesus as the only hope for human race. I want to praise God for it and thank the Al Waad team for their hard work and creativity to share the present truth in the context relevant for Arabic people," says Dr. Bertil Wiklander, President of the Seventh-day Adventist Church in the Trans-European Division, which the Middle East region falls under.

As the Al Waad team celebrates the first anniversary of the media centre, they are more inspired and motivated to work for those souls who are seeking to know Jesus and to live a better life through Him. Please visit www.al-waad.tv/en to see a glimpse of some programmes.
The Al Waad Channel is the newest member of the global Hope Channel, the Adventist Church's official television network. [tedNEWS]
---
tedNEWS Staff: Miroslav Pujic, director; Deana Stojkovic, editor
119 St Peter's Street, St Albans, Herts, AL1 3EY, England
E-mail: This email address is being protected from spambots. You need JavaScript enabled to view it.
Website: www.ted-adventist.org
tedNEWS is an information bulletin issued by the communication department of the Seventh-day Adventist Church in the Trans-European Division. 
You are free to re-print any portion of the bulletin without need for special permission. However, we kindly request that you identify tedNEWS whenever you publish these materials.