7 January 2021 | Zagreb, Croatia [ADRA Croatia]

On 28 December 2020, the Sisak-Moslavina county in central Croatia was rocked by a 5.2 magnitude earthquake. The following day, another earthquake measured at 6.4 magnitude, struck the town of Petrinja, which was strong enough to be felt, according to local sources, throughout Croatia and neighbouring countries.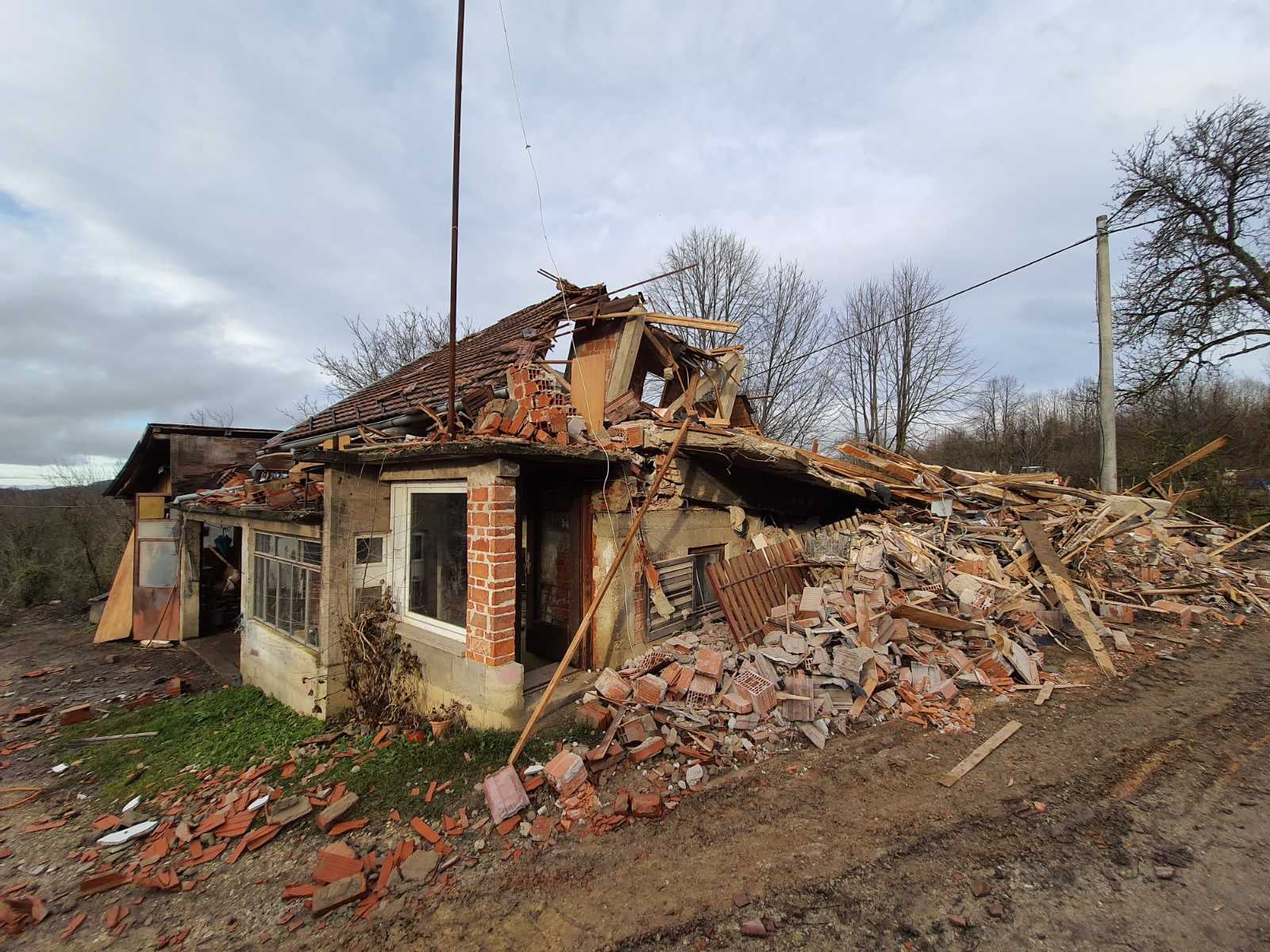 A house where a family resided is now demolished and uninhabitable. [Photos courtesy of ADRA in Croatia]Reportedly, there were seven casualties, 26 people injured, and more than 60,000 people affected.

The Adventist Development and Relief Agency (ADRA) begun a needs assessment on 2 January in nine villages in the Glina county where ADRA already serves.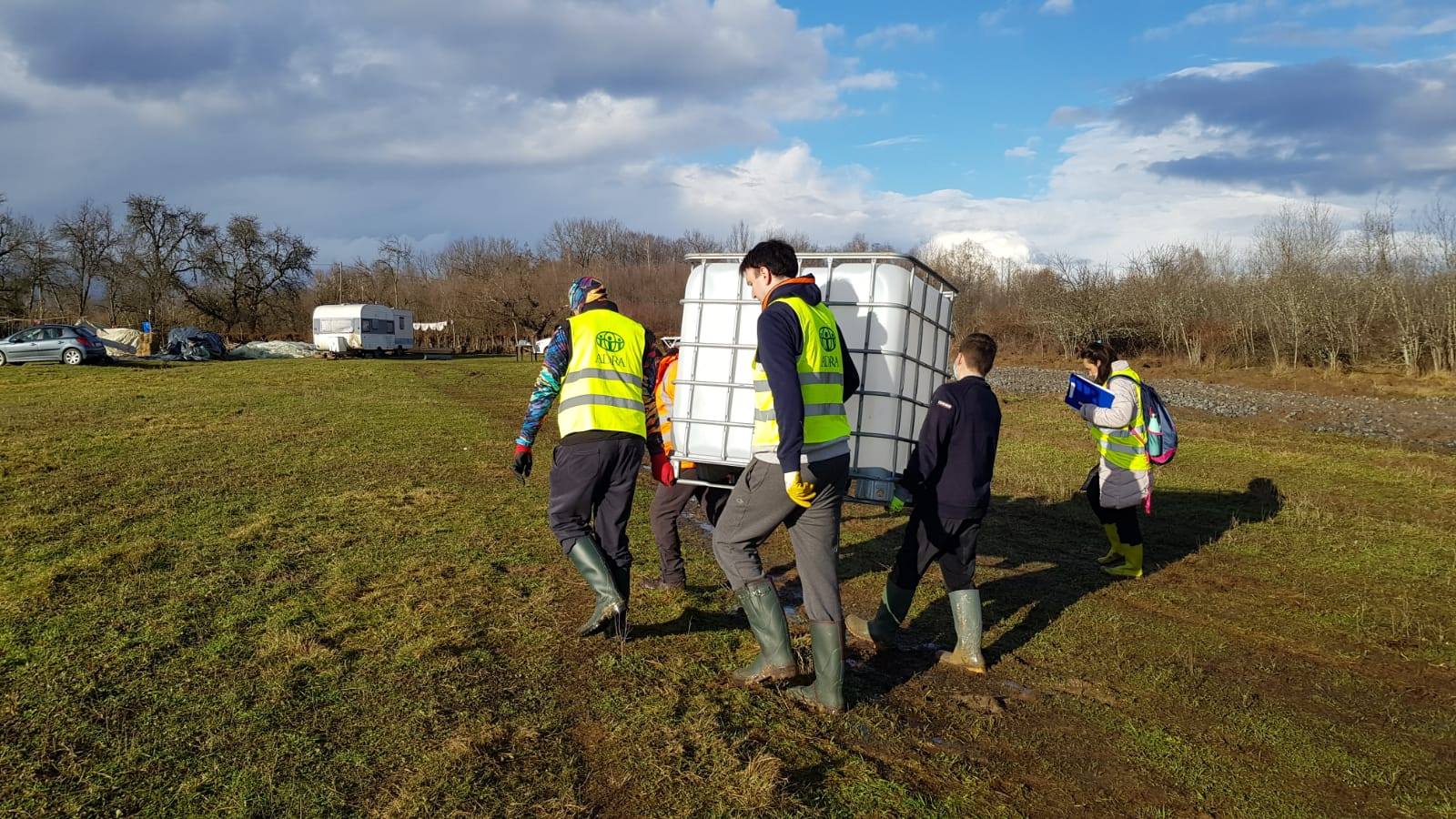 ADRA volunteers carry water tanks to be delivered to a local community. "Many people are in need of roof repairs, shelter, food, non-food items and clean water," says Slavica Marčeta, country director for ADRA in Croatia, whose team has been on the ground meeting with several households.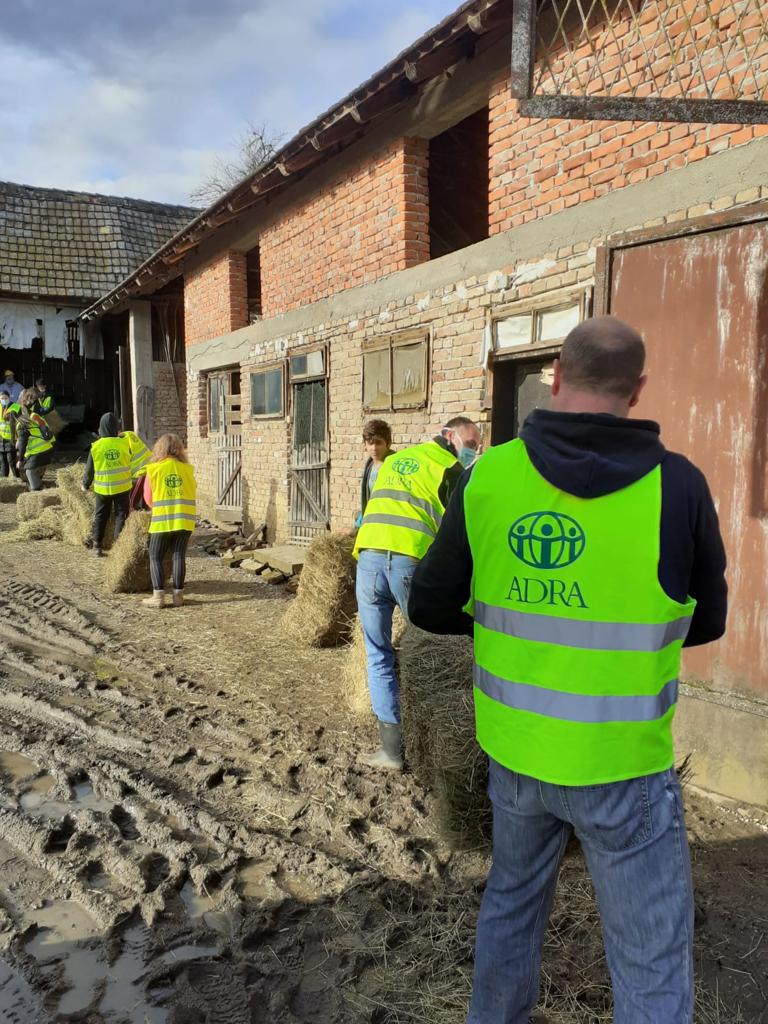 Stacks of hay are distributed by ADRA volunteers to feed animals who were also impacted by the earthquakes. Marčeta added that there has been low to no signal using a mobile phone posing a challenge communicating with volunteers in the field. She also shared that security is a high priority as there have been reports of theft. "We are trying to share location of our storage carefully, but on a need-to-know basis to protect our supplies," Marčeta says.

ADRA volunteers have been dispatched to distribute 200 hot meals to much needed areas, thanks to a local caterer and authorities the team partnered with.

"We are preparing to expand a call center to continue keeping up with developments and urgent needs of the affected population who are under our care," says Marčeta. "Our highest priority is to ensure that individuals and families can receive help to apply for government assistance."

For more updates on ADRA in Croatia, visit their Facebook page.

ABOUT ADRA
The Adventist Development and Relief Agency is the international humanitarian arm of the Seventh-day Adventist Church serving in 118 countries. Its work empowers communities and changes lives around the globe by providing sustainable community development and disaster relief. ADRA's purpose is to serve humanity so all may live as God intended. For more information, visit ADRA.org.
The original version of this article was first published at ADRA.org.
---
tedNEWS Staff: Victor Hulbert, editor; Deana Stojković, associate editor
119 St Peter's Street, St Albans, Herts, AL1 3EY, England
E-mail: This email address is being protected from spambots. You need JavaScript enabled to view it.
Website: www.ted.adventist.org
tedNEWS is an information bulletin issued by the communication department of the Seventh-day Adventist Church in the Trans-European Division. Readers are free to republish or share this article with appropriate credit including an active hyperlink to the original article.