21 April 2020 | St Albans, UK [Victor Hulbert]

'Youth Alive' is a practical reality in Albania and Lithuania with two pilot projects running since training last summer.
Delmar Reis, Youth Ministries director for the Albanian Mission, has been working with youth and children but noted that one of the major problems in his city is teenage addiction to smoking, drugs, pornography, or even gaming and media. He discovered that 'Youth Alive' is a programme that helps build resilience among teenagers, is exactly what is needed in Albania.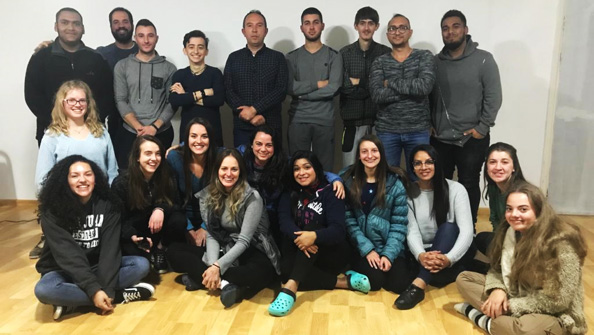 'Youth Alive' group in Albania.With a myriad of programmes on offer, and more in developments, a 'Youth Alive' Centre is now established in Korça, a city of around 76,000 people in south-eastern Albania.
One of the leaders is Fatjon. He started coming to church in 2019 at the invitation of a friend, was baptised the same year and is now a youth leader, having gone through the training programme. As well as games and activities, there are programmes on nutrition, health, resilience, computer classes, and weekly friendship groups.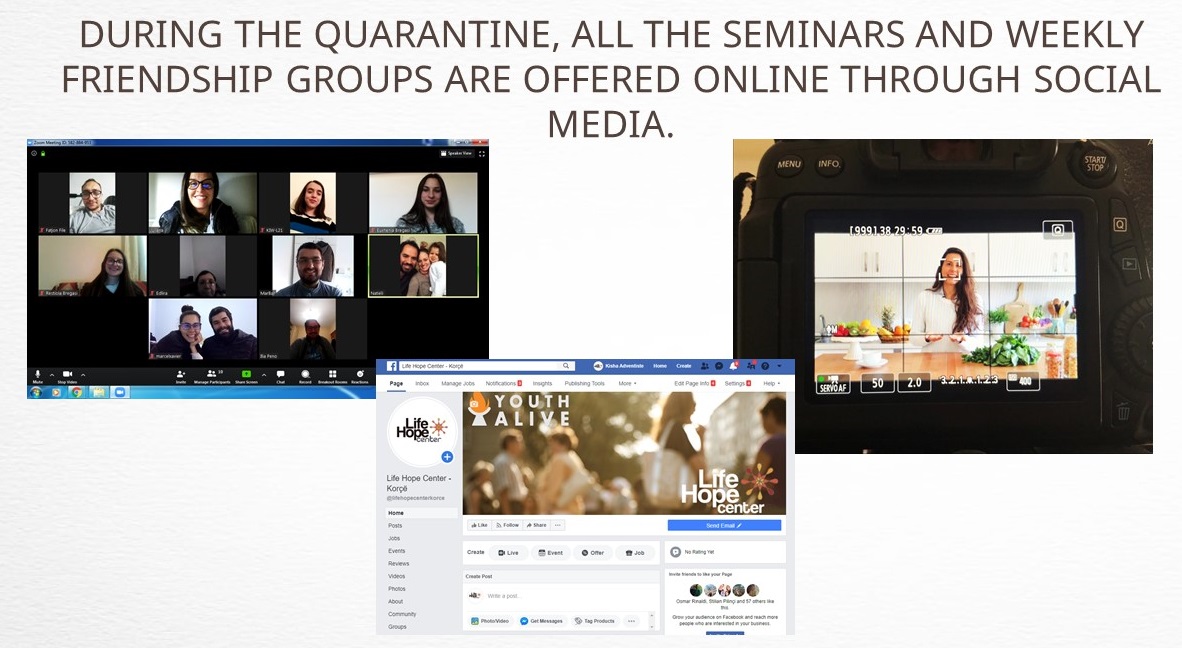 While Coronavirus has caused a shutdown of physical services across the country, the programme has not stopped. The seminars and friendship groups have simply moved online through social media.
"I believe that the choices of today will change their tomorrow," pastor Reis states.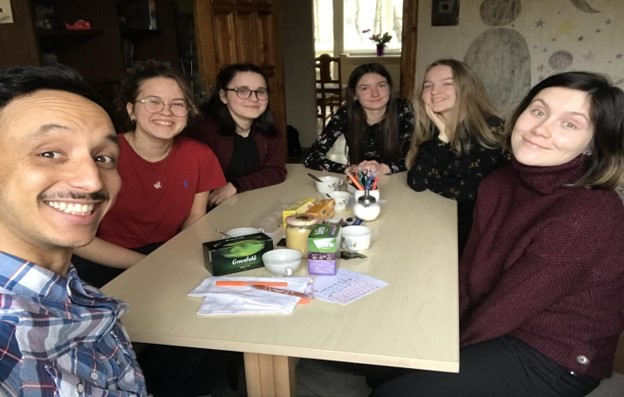 'Youth Alive' group in Plunge, LithuaniaThat enthusiasm for change is also evident in Lithuania where two pioneers, Roberta and Viktorija, have been working with the local church in Klaipeda, a historic city on the Baltic seacoast. Premises were rented and an informal social club, 'Draugai', was established. Here, youth would gather to enjoy food, share ideas, study the Bible and sing. This is now developing into friendship groups and further discussion meetings. A second friendship group has been established in the city of Plungė.
As in Albania, the current quarantine and lockdown has brought physical meetings to a halt, but work continues online using Facebook, live worship, and even working with the city health bureau for a possible broadcast of a health seminar via their Facebook page.
Both countries have had to adapt their programmes to an online forum for the present time but, recognising the needs of their teenagers and youth, they are committed to 'Youth Alive' as a way to make a difference.
Zlatko Musija, Youth Ministries director for the Trans-European Division is positive about the two initiatives. "I am encouraged to see that the Church in Albania and Lithuania is keen to find effective and creative ways to serve the needs of young people. 'Youth Alive' is an evidence-based, positive, peer-prevention initiative that deals with very relevant youth issues. This initiative has a tremendous potential not only to protect youth from at-risk behaviours, but also to develop thriving youth who will make a difference in this suffering world."
To find out more about Youth Alive visit their website.
---
tedNEWS Staff: Victor Hulbert, editor; Deana Stojković, associate editor
119 St Peter's Street, St Albans, Herts, AL1 3EY, England
E-mail: This email address is being protected from spambots. You need JavaScript enabled to view it.
Website: www.ted.adventist.org
tedNEWS is an information bulletin issued by the communication department of the Seventh-day Adventist Church in the Trans-European Division. Readers are free to republish or share this article with appropriate credit including an active hyperlink to the original article.