For a second year running, Newbold College of Higher Education has hosted a summer Evangelism Symposium. With the largest groups this summer coming from Estonia and Norway, we share with you this report from the perspective of the Estonian pastors in attendance: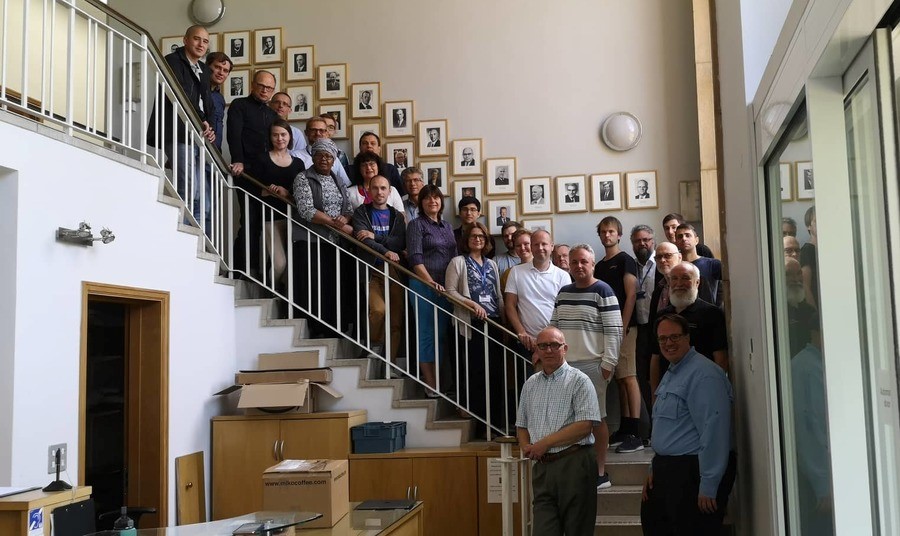 For two weeks, 12-22 August, Evangelism training was the strong focus at Newbold College with 12 people from Estonia making us the largest of the various Unions represented.

The training was divided into two parts with the first week for beginners, then more in depth training for those who had attended the 2018 course.

During the training, Pastor Chris Holland from the USA and Pastor David Neal, former Irish Mission President and current editor of the Stanborough Press, talked about evangelism and their work experience.

Holland deciphered the work of the gospel, drawing on seven key figures of a growing church: spiritual awakening, inspirational worship, good training, community service, evangelistic campaigns, new member engagement, and discipleship.

Andres Ploompuu, President of the Estonian Conference, noted that this approach was very systematic and structured, which was nice to listen to. "There was a lot of what we already know, but we were able to take a fresh look at the old and remind us of what is important," he said. Applying the training to his own experience he noted that there is a strong need for a systematic approach to gospel work. "One thing we still cannot do in Estonia is a systemic approach, a holistic approach. We probably do all of these seven keys in pieces, they are all important and we know them, but we don't know how to tie them together," he said.
The training provided practical examples. Holland emphasized that no campaign ever ends with a campaign." Ploompuu noted, "We often end the campaign, but the campaign does not end the process. It has to be followed up."
Holland emphasised that there needs to be significant focus on what precedes and what subsequently follows an evangelistic event.

David Neal shared his experience of church work in Ireland, particularly the Dublin – City of Hope project (2013-2015). Agreeing with the sentiment of Andres Ploompuu, he emphasised, "Evangelism is a process that continues in Dublin to this day, particularly in the form of the Dublin Ranelagh Centre of Influence, the Cuisle Centre."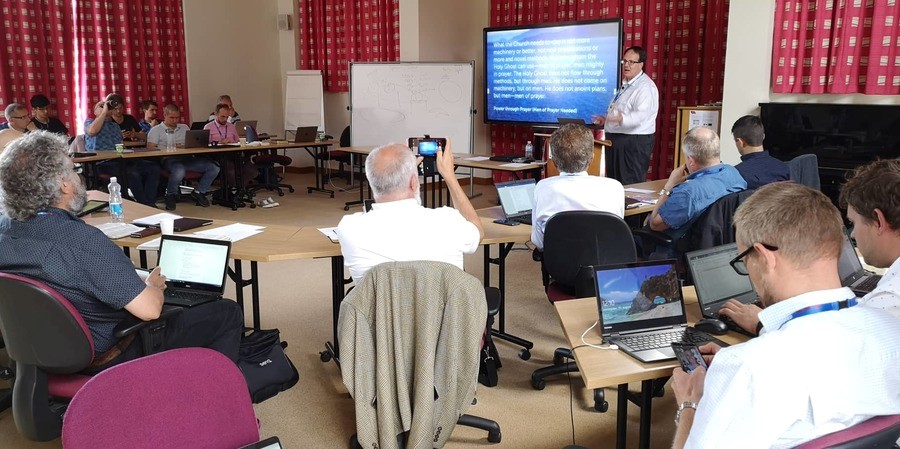 Marge Randlepp appreciated examples of other congregations that were shared during the training. "Holland gave a lot of examples of the work of his congregation and the way they came into contact with people. I liked it and it was refreshing." She appreciated the experiences that tallied with her own situation.
"Holland talked about visiting people and how long the visit should be, how to steer the meeting so that they do not feel compelled to do something, while at the same time not forgetting the reason as to why we are visiting," Randleep said. He equally focused on preventing drop-out from church, noting that most who leave still believe in Adventist truths but leave for other reasons. We must reduce the impact of those other reasons.

There is also need for pastors to care for themselves. ""Consistent care is extremely important as well as keeping in touch with other pastors," Randlepp reported. "Team building is also an important issue. If the pastor does not have a team, he will not be able to develop a deep relationship with every member of the church."

The central idea of the training was that evangelism is not a project, but a church lifestyle.

"If the church lives in an evangelistic cycle, the church will grow. If we live in a project that is just focused on baptism, this person will soon be away from the church. The end point of evangelism is discipleship," Randlepp concluded.

While this report focused on the Estonia experience, those from Norway, the British Union and elsewhere would undoubtedly agree with the results. Rolf Andvik, President of the East Norway conference brought some of the younger members of his pastoral team with him. They engaged, and for Neal, that was encouraging.

The original version of this article was first published on the Adventist website in Estonia.
---
tedNEWS Staff: Victor Hulbert, editor; Deana Stojković, associate editor
119 St Peter's Street, St Albans, Herts, AL1 3EY, England
E-mail: This email address is being protected from spambots. You need JavaScript enabled to view it.
Website: www.ted.adventist.org
tedNEWS is an information bulletin issued by the communication department of the Seventh-day Adventist Church in the Trans-European Division. Readers are free to republish or share this article with appropriate credit including an active hyperlink to the original article.