2 September 2019 | Zagreb, Croatia [Mario Šijan]

To celebrate half a century of continuous existence and work is no mean feat for a small publishing house in today's challenging print climate. However, claiming the promise of Philippians 4:13 that "I can do all things through Christ who strengthens me," the Znaci vremena Publishing house in Zagreb, Croatia, has just celebrated its fiftieth birthday.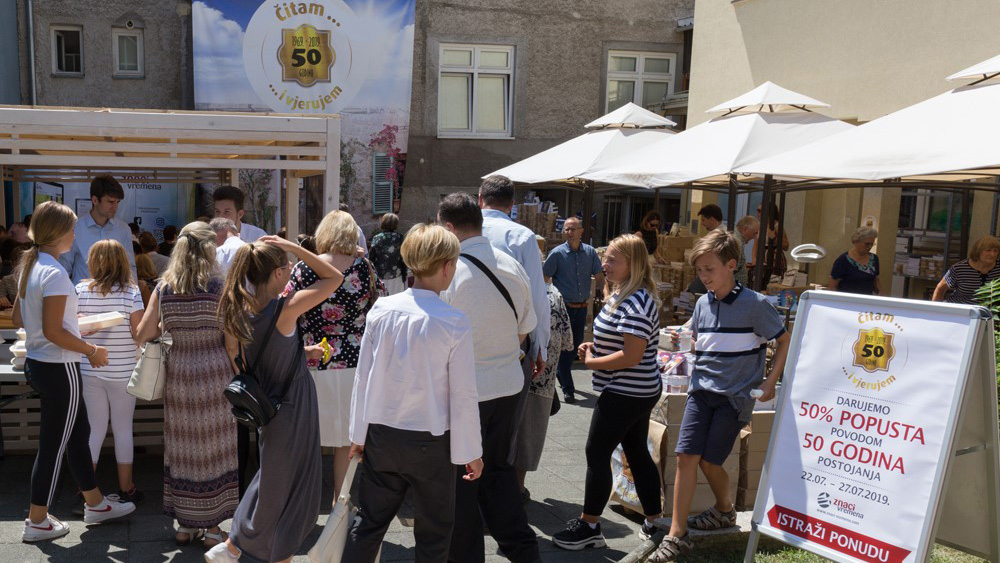 Crowds mingle in the courtyard outside the Zagreb 1 church. [Photos: Adriatic Union]A grand 50-year celebration was held the weekend of 26 - 27 July 2019, both inside the publishing house that is part of the Zagreb 1 Adventist church compound, and outside in the courtyard. Visit the courtyard and, as announced a week before the celebration, Znaci vremena offered a special 50% - 50-year discount across their entire range of books.

The Friday celebration started at 07:00 p.m. with a worship of thanksgiving. Croatian Adventists love music so the programme included a lot of singing, sharing experiences about God's leadership in literature work, psalms and prayer. Bobo S. Marčeta, president of the Croatian Conference, shared a short and appropriate sermon.

The same spirit of celebration continued Saturday (Sabbath) morning. In addition to the songs and prayers, the congregation learned the history of Znaci vremena. There were reminiscences concerning the blessings that the bookstore's work brought through the years, along with interviews from former leaders and employees.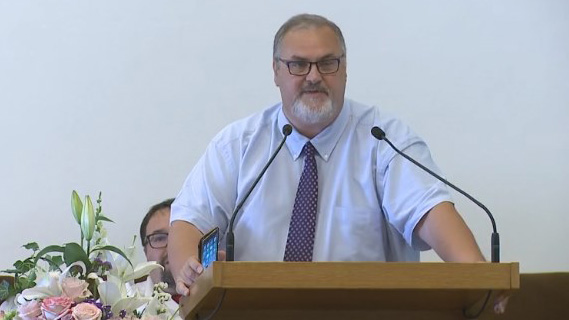 Zdravko Plantak [Photo: Josip Mezga]Guest of honour, Dr Zdravko Plantak, Professor of Religion and ethics at Loma Linda University shared both a morning and afternoon message.

"What a wonderful Sabbath Day we had at Zagreb Church- celebrating 50 years of Znaci Vremena Publishing House!" Plantak commented. "A day full of beautiful music, reconnecting with good old friends and listening to a historical timeline of the publishing house." He concluded. "A very memorable day indeed... loved every minute."

After the worship and spiritual feast, it was time for the actual food. The hosts prepared a tasty potluck, while in the courtyard they could browse the rich variety of materials available from the bookstore.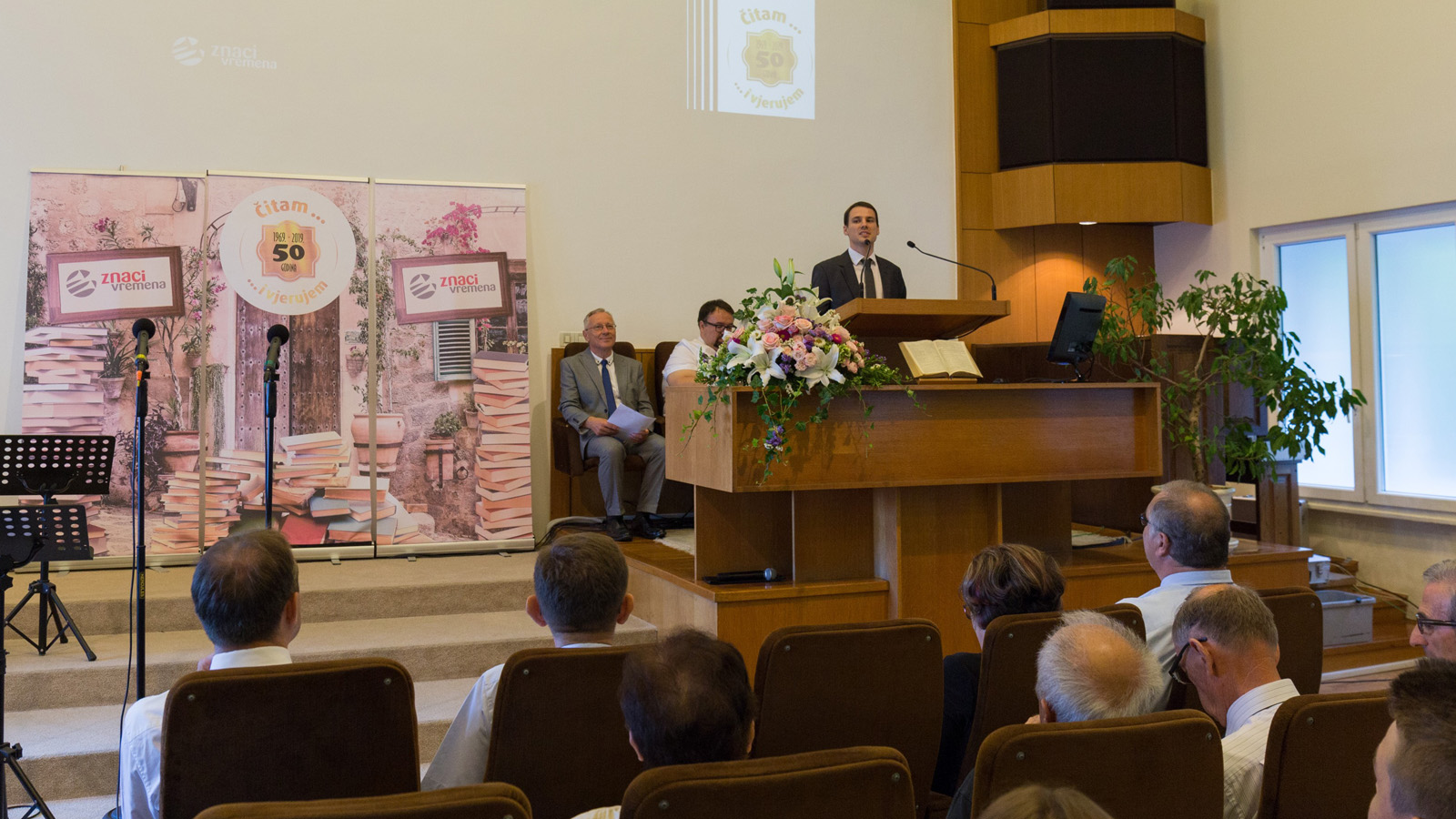 Concluding the official celebrations Mario Šijan, the current and visionary Publishing House director presented plans and projects for the future of Publishing house including development of the Literature evangelism programme specifically as an outreach tool in a country where reading is still a high priority, and with social media initiatives that reach out to the younger generation and children.

Yet even with the final song and a prayer, the positive atmosphere continued in a more unofficial setting out in the courtyard. Refreshments, a celebratory cake, and a summer book night atmosphere with the joy of more spiritual songs accompanied by traditional stringed tamburitzas playing in the background.

The day may have looked back at fifty years of celebration, but it also clearly looked forward in hope and faith to see God's work and word prosper across Croatia.

For more on the Publishing house and products, visit their website.
---
tedNEWS Staff: Victor Hulbert, editor; Deana Stojković, associate editor
119 St Peter's Street, St Albans, Herts, AL1 3EY, England
E-mail: This email address is being protected from spambots. You need JavaScript enabled to view it.
Website: www.ted.adventist.org
tedNEWS is an information bulletin issued by the communication department of the Seventh-day Adventist Church in the Trans-European Division. Readers are free to republish or share this article with appropriate credit including an active hyperlink to the original article.