9 May 2019 | Rockford, Illinois, USA [tedNEWS with Dejan Stojković, Kevin Johns & Lynne Sesinye Samwinga]
With 43 Pathfinder teams from across the British Isles participating in the North American Division (NAD) Pathfinder Bible Experience (PBE) finals, questions are now being asked as to whether something that started with just a few clubs in the South England Conference should now become a Division-wide experience.
The British Union Conference (BUC) actually provided the largest number of clubs in the NAD finals with innovative fundraising provided to fly the teams across the Atlantic.
Sabbath, 27 April saw 210 teams, each consisting of up to seven Pathfinders, assemble at Rock Valley College in Rockford, Illinois, to take part in the final. The 43 British teams joined with Pathfinders from every Union in North America, with a total of almost 4,000 in attendance.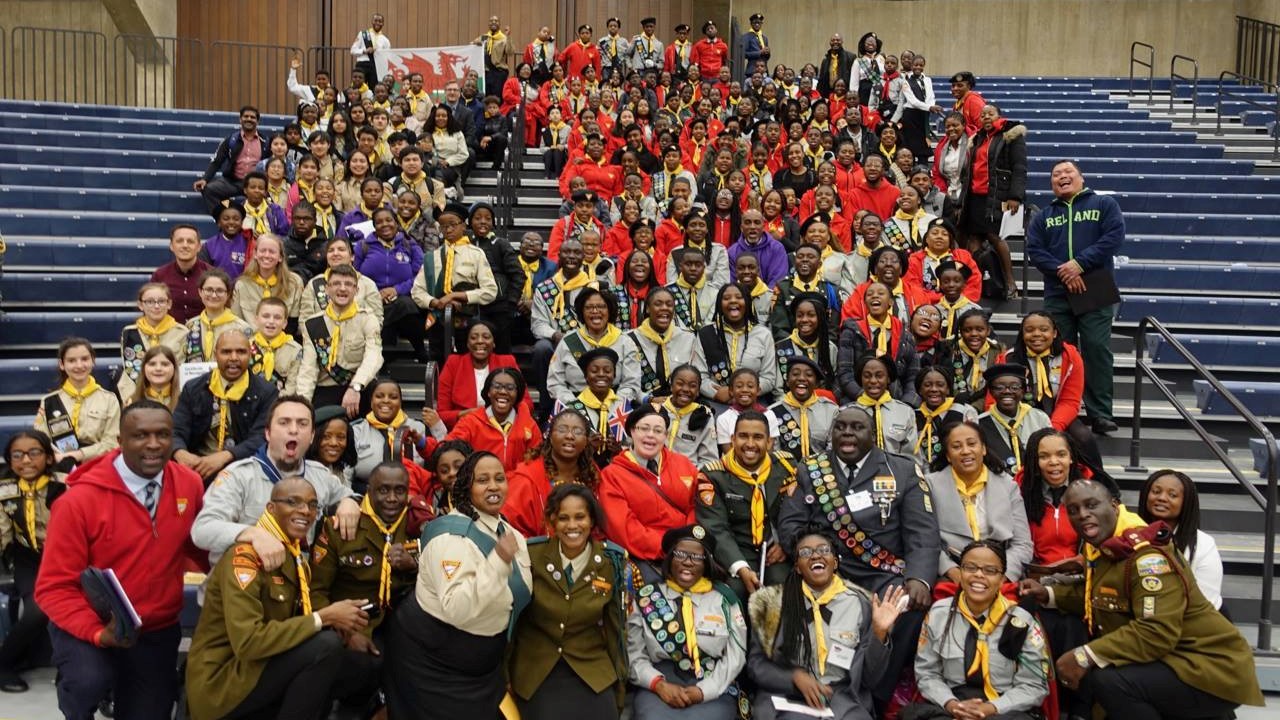 [Photo credit: Dejan Stojković]
Who won? That is not the right question as the event is not about winning, but rather participation. Together, young people are encouraged to study the Bible and through that gain a closer relationship with Jesus Christ.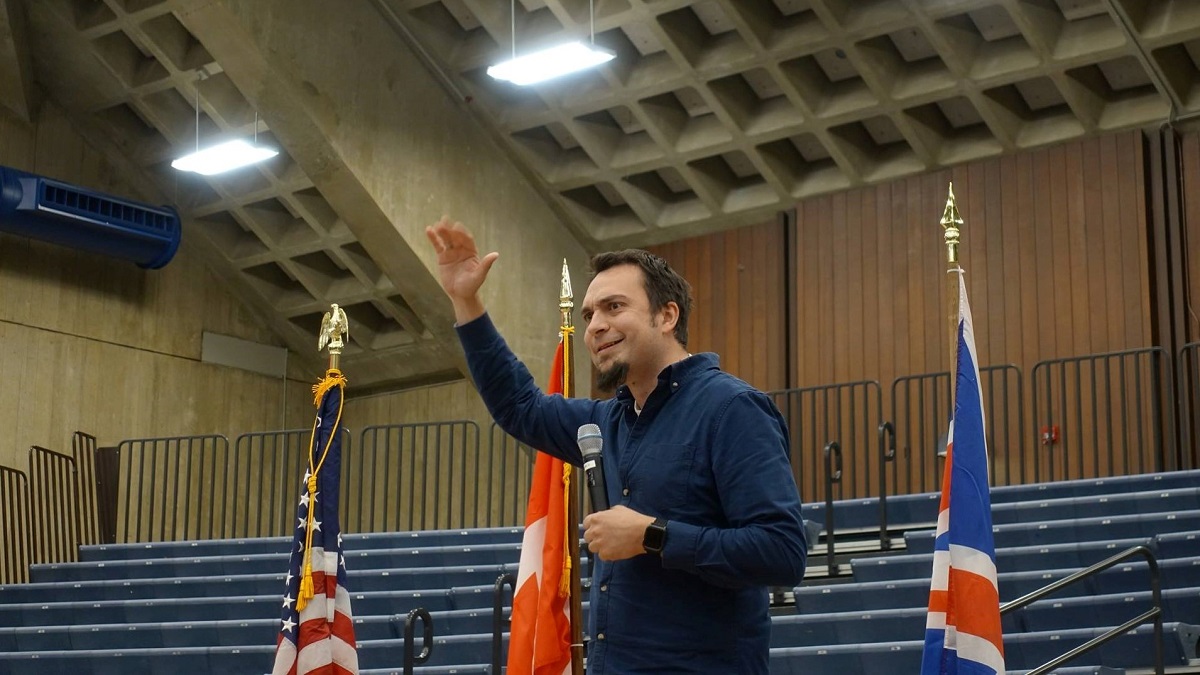 "Having said that, I am proud of how extremely well our Pathfinders did and how their diligence and sacrifices produced remarkable results," states BUC Youth director, Dejan Stojković. "This all could not have happened without the dedication and hard work of all the BUC Pathfinder clubs, Conference and Mission Pathfinder directors, their coaches, and the parents."
Throughout the British Isles, the PBE journey typically started with Pathfinders being placed into groups in local churches, following a knowledge test on a single Bible book - the gospel according to Luke. Testing then occurred at Area level and teams which did well progressed to Conference level testing, and finally BUC semi-finals held at Newbold College on Sabbath, 9 March.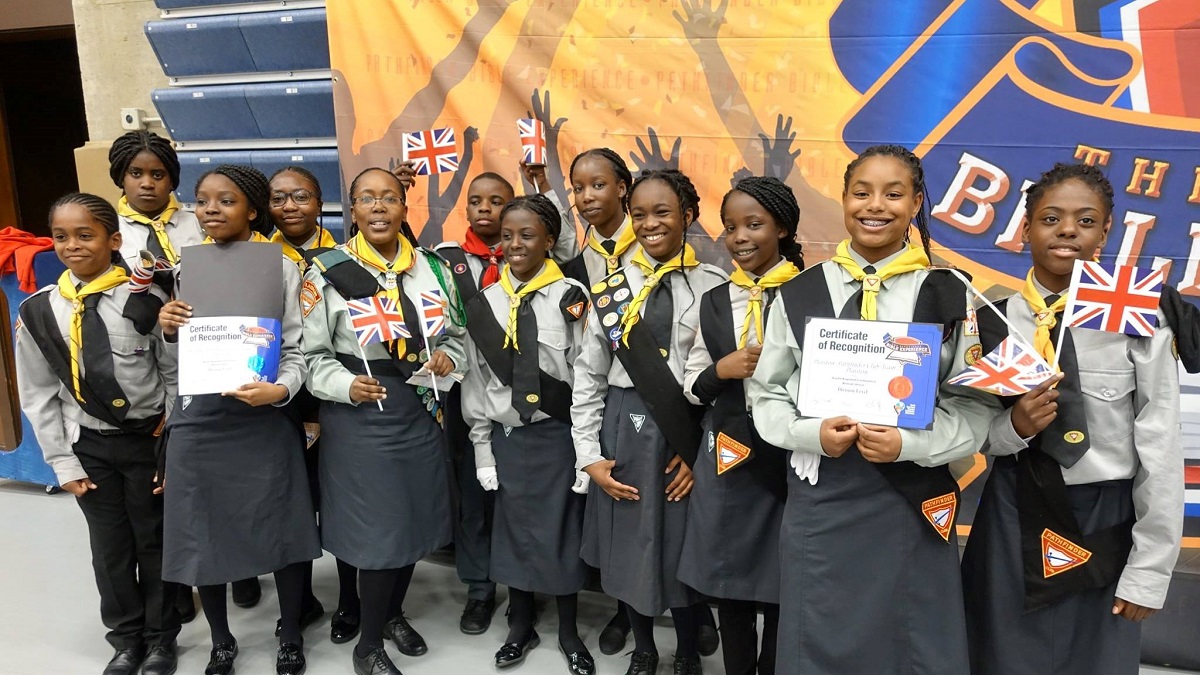 For those 43 teams that achieved 'first place' status this then became an American adventure including significant fundraising. Most teams travelled a few days before the 27 April finals giving them an opportunity to visit important Adventist historical sites like the Adventist village, The White Family and Kellogg burial places, as well as Andrews University.
They then travelled to Rockford where, on the Friday evening, Pastor Stojković, delivered the evening vespers message based on the Prodigal son story from Luke 15:11-32, a passage which the Pathfinders were very familiar with, being part of the book, they had fully studied.
Sabbath morning saw the main testing with two sets of 45 questions divided with a 15-minute break in the middle. Then came a wait as results were tallied, then rejoicing as the majority of BUC teams achieved First or Second place status.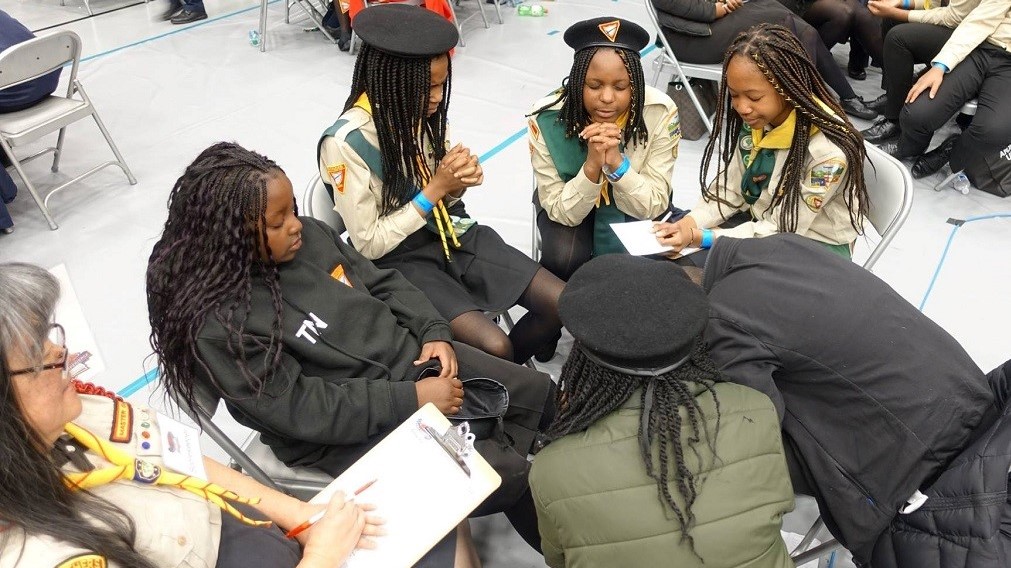 Belma Makore from the Bradford Central Pathfinder Club felt the pressure. "The finals in Rockford were quite intense and we all felt anxious, but we continually prayed while writing down the answers and were not too sure whether we would get first place."
Thankfully her team did succeed, along with many others. Pastor Ikwisa Mwasumbi, Pathfinder director for the North England Conference stated, "We give God thanks for this amazing programme and the way it has been taken up by the young people across the Conference. This church was established on the Word, and to see our young people deeply engrossed in it is great. God is up to something."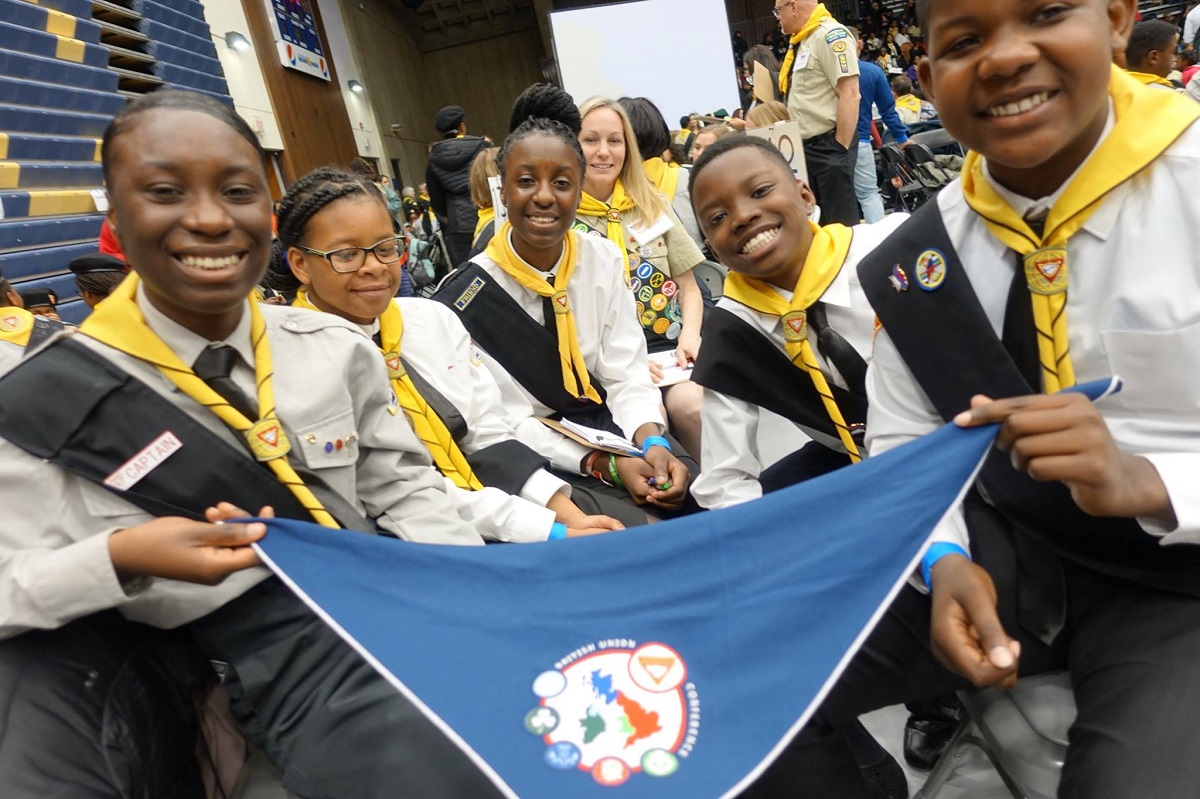 Does PBE make a difference? Tino Mukanganiki, a member of Newcastle's Christians In Action (CIA) team states that she has been greatly inspired by PBE. "During the time we did PBE, I began to focus more on God, in school and other things that I did. PBE gave me the opportunity to meet new people, go to new places and taught me to read in my own time without having to be prompted. PBE has now made me want to become more involved in other events such as camps.
Now the journey continues for 2020 because the books for the next PBE testing are Ezra, Nehemiah, Jonah, Micah, Amos and Hosea. Younger Adventurers can also participate with a focus on sections of Ezra and Nehemiah.
What has expanded across the British Isles and into the Netherlands has the potential to expand further – perhaps with a PBE final based within the TED.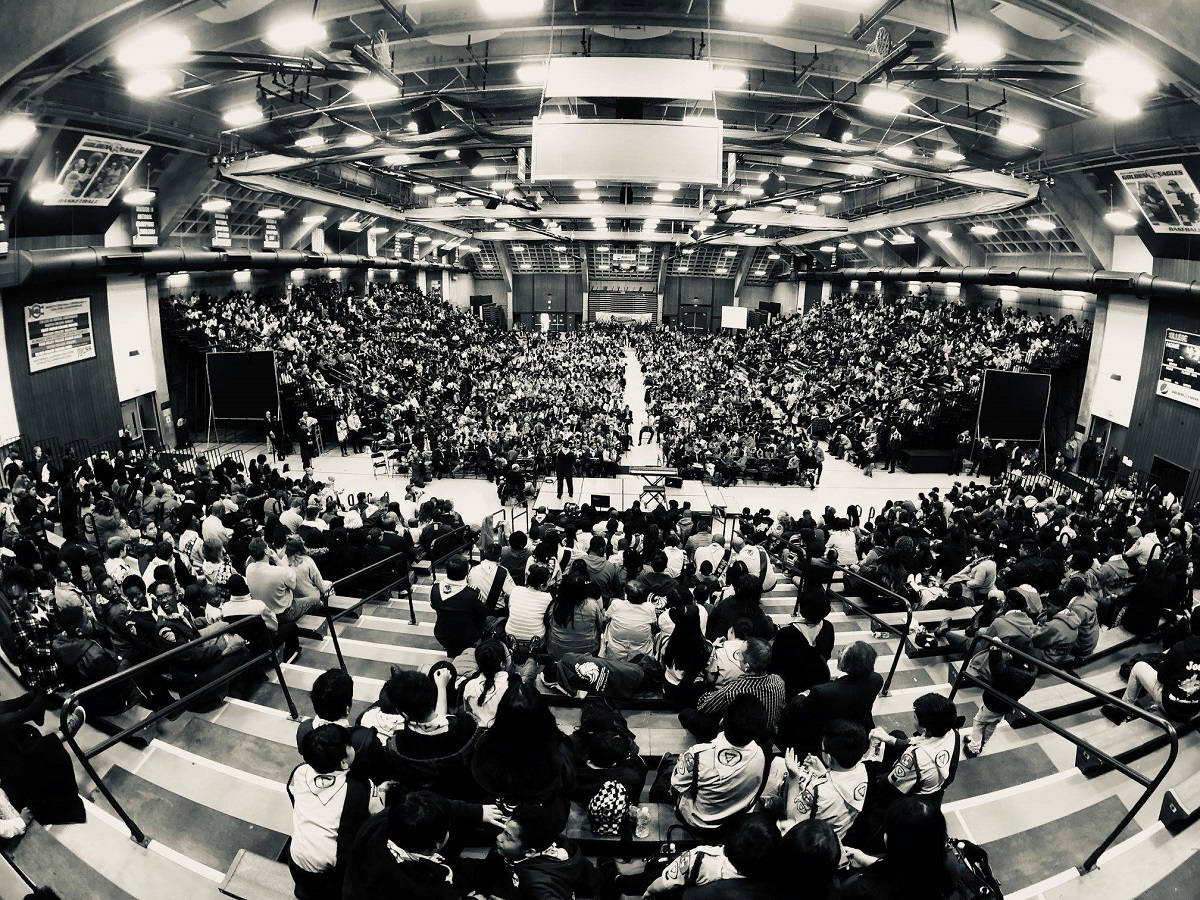 More photos from PBE can be found on the BUC Adventist Youth UK & Ireland Facebook page.
---
tedNEWS Staff: Victor Hulbert, editor; Deana Stojkovic, associate editor
119 St Peter's Street, St Albans, Herts, AL1 3EY, England
E-mail: This email address is being protected from spambots. You need JavaScript enabled to view it.
Website: www.ted.adventist.org
tedNEWS is an information bulletin issued by the communication department of the Seventh-day Adventist Church in the Trans-European Division.