22 April 2019 | Binfield, UK [Victor Hulbert]
In celebration of Earth day, 22 April 2019


How do you heat a redbrick Jacobethan mansion built in 1864. That was the challenging question facing Governors at Newbold College of Higher Education. The boilers were ageing and running on a crude, thick black heating oil.
I know, I used to clean them when I was a cash-strapped Theology student earning my fees back in the 1970s! So dirty was the job that I got paid time-and-a-half for taking on a task that few wanted to do. And it wasn't just the historic Moor Close that ran the aged boilers, but every building on campus.
But now things are different. Almost forty years since graduating I now visit the College regularly, serving on their Board of Governors. But when I pass by the boiler rooms they look and smell better. The black oil is a thing of the past, replaced by wood pellets. The College buildings are warm – and best of all, the heating is carbon neutral.

T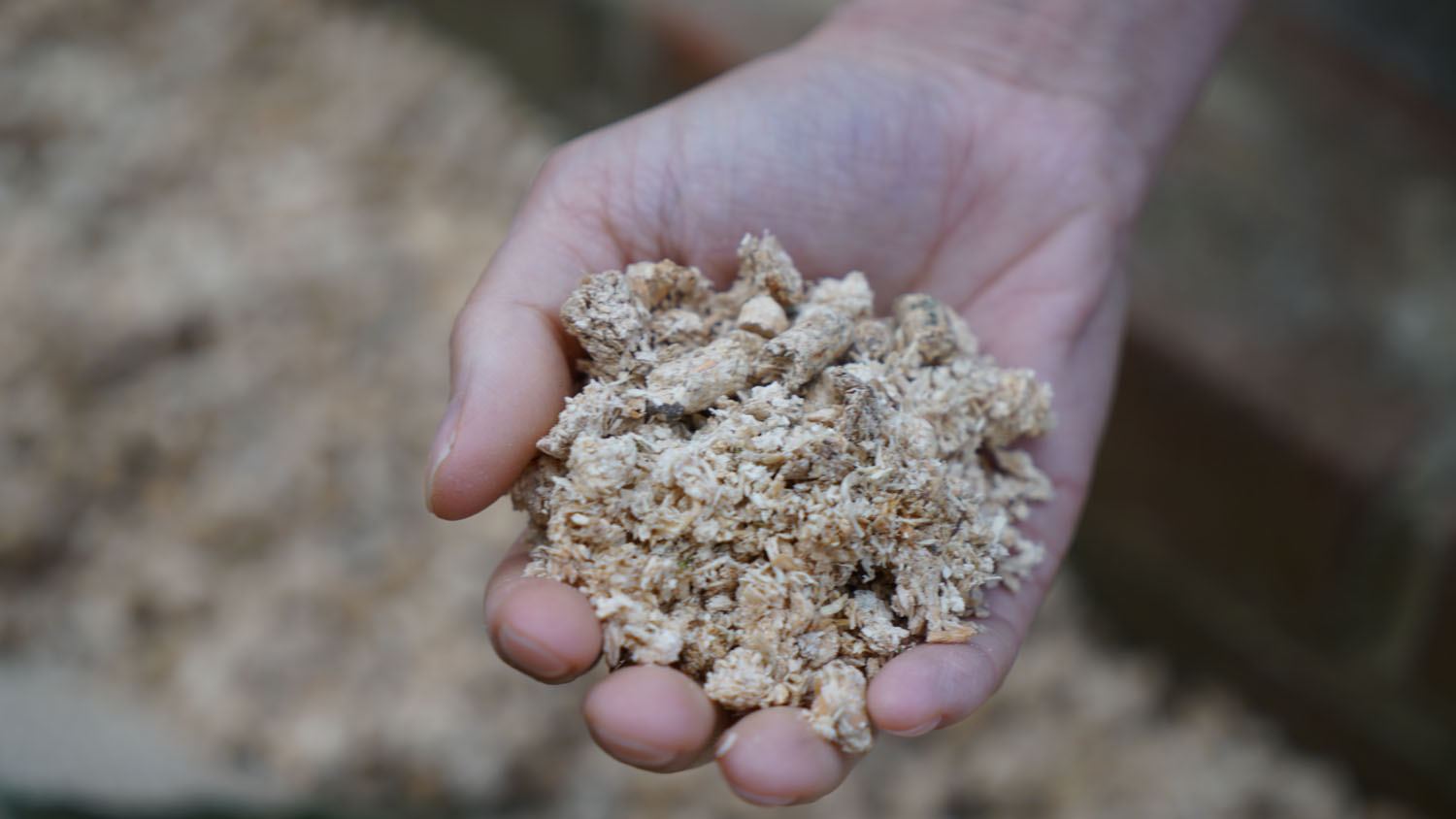 Carbon neutral woodchips now heat the college - lower cost and environmentally friendlyhat is intentional. Today's millennials are concerned about environmental issues – so students are positive about the changes. Staff are equally excited, as it provides a better working environment – and it also makes financial sense with the UK government's Renewable Heating Incentive.

For College Principal, Dr John Baildam, these changes make total sense and are part of an over-all strategic plan for the development of the College. "We now have a full complement of three biomass boilers", he says, "with generous returns coming from central government. We are also operating a far greener campus. This includes doing our best to recycle all we can. For instance, students now carry water bottles rather than using the plastic cups we used to provide for our water fountains."

The biomass boilers are just part of a series of projects that makes the College more eco-friendly. LED lighting replaces traditional light-bulbs while (where permitted by conservation regulations) new, state-of-the-art windows reduce drafts and reflect heat in the summer. Additional insulation with new roofs for all main buildings has also reduced heating costs, while a new servery in the cafeteria is designed to reduce food waste.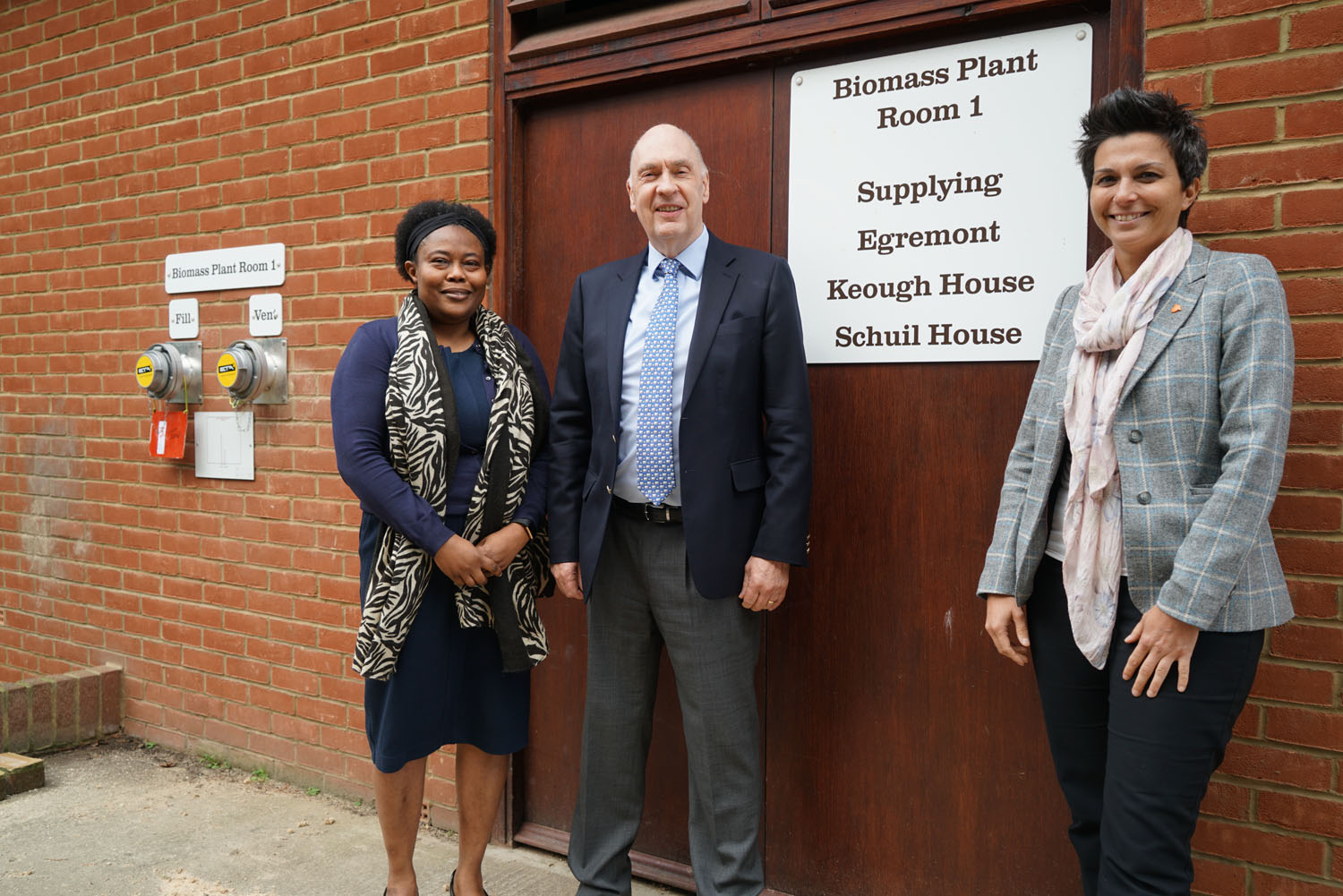 Newbold's Senior Management Team: Abigail Wright, Chief Financial officer; John Baildam, Principal & Serena Santona, Academic Registrar Newbold is located in beautiful rural Berkshire. Lovely walks are found just around the corner from the campus, so while the campus boasts a gym now newly refurbished as a modern sports hall-auditorium, students are also tempted by the beauty of the countryside, or even by the tranquillity of the campus itself. Sylvia's Garden, on the southern edge of the campus, is included in the UK's Register of Historic Park and Gardens and also features in Historic England's Register of Gardens and Parks. While the Garden still needs substantial investment to bring it up to Historic England's standards, it is still a stunning place that attracts those who enjoy nature, or who seek a quiet place to reflect or meditate in the quiet beauty of the morning sunrise.

Yet it is not just on-campus where students and staff show their care for the environment. During an Impact Day each semester students and staff involve themselves in projects in the local community, caring for community gardens, litter picking, or interacting with the community on a variety of projects. They even offer a free car wash to local residents. Students are encouraged to volunteer via a dedicated page on the College website.

Students clearly come to Newbold for the academic programme, whether that is Theology, Business Studies, Humanities, English Language, or the various shorter programmes like the Year in Mission and Service. What a joy that they also get to experience those studies on an environmentally friendly campus.
---
tedNEWS Staff: Victor Hulbert, editor; Sajitha Forde-Ralph, associate editor
119 St Peter's Street, St Albans, Herts, AL1 3EY, England
E-mail: This email address is being protected from spambots. You need JavaScript enabled to view it.
Website: www.ted.adventist.org
tedNEWS is an information bulletin issued by the communication department of the Seventh-day Adventist Church in the Trans-European Division. Readers are free to republish or share this article with appropriate credit including an active hyperlink to the original article.