14 November 2018 [Caleb Quispe and TED Communications]
The Adventist church in Bosnia & Herzegovina is developing a media and communication programme to more effectively reach the 3.5 million people of this south-east European Balkan nation.
At the beginning of 2018, the church opened official Facebook, Instagram and Twitter accounts as ways to tell everyone of the Adventist presence in the country. The pages are filled with our beliefs, activities, and good intentions toward our local communities.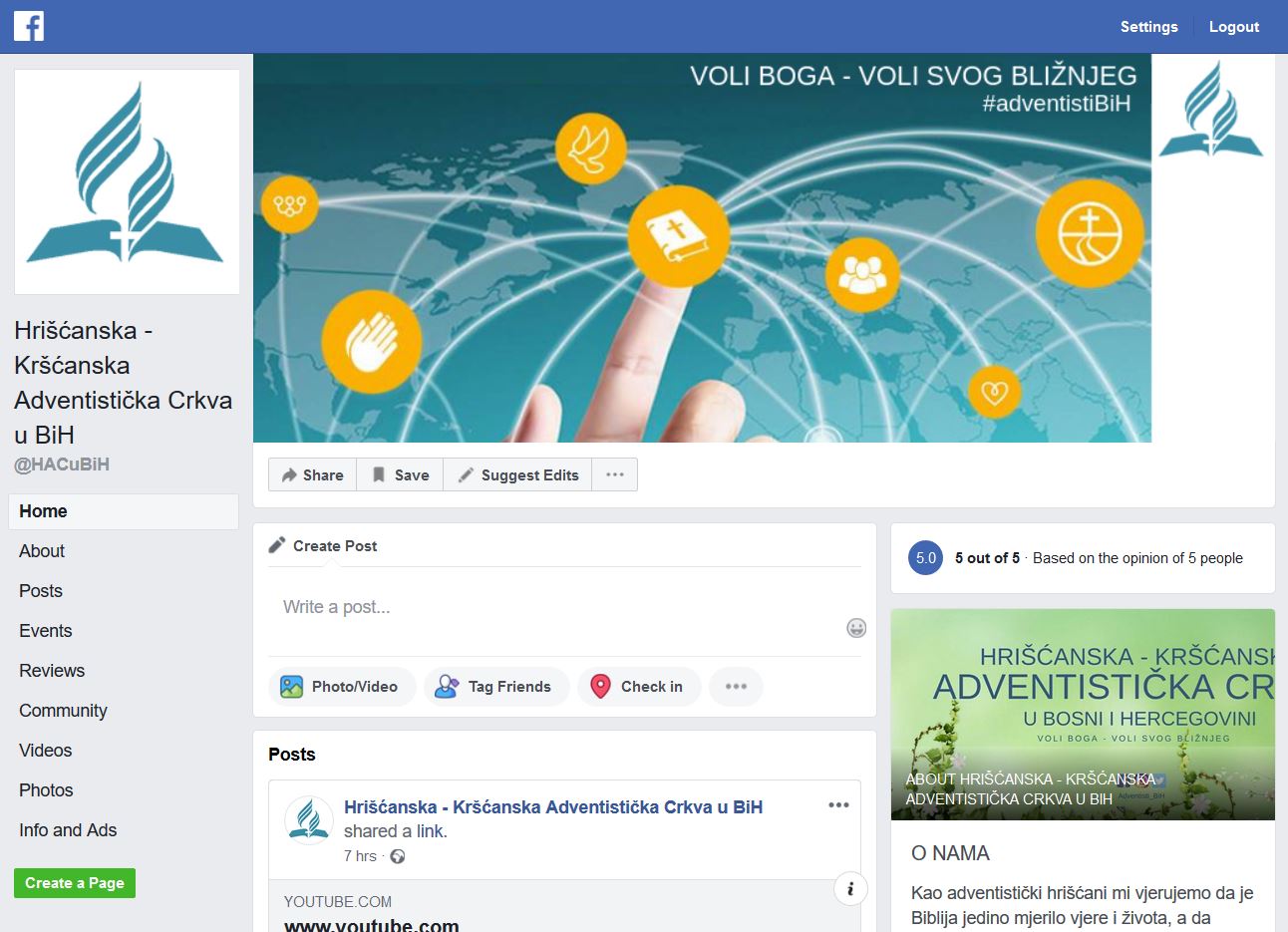 The next step was a workshop especially prepared for teens across the conference. This was held in Banja Luka on Saturday, 10 March and followed by an evaluation meeting. The aim was to focus their young minds on the value and purpose of regular internet tools that can aid evangelism. In the long term, the goal is to fully engage the teens in the work of the Media & Communication Department, giving them personal experience of intentional evangelism. Leaders see this involvement of youth as strategically important for the continuity of the church in the region.
Teens were excited about the workshop and some of them created their own designs right away. You could see their happiness, not just because of what they were learning, but particularly because they were now partners in social media evangelism.

Resulting from this workshop, a Viber group was created where they send their designs which can then be used across the church's social media accounts. There are now so many designs that we can't possibly use them all at once!
Children from the remote village of Marini were so thrilled with the project, that even their mother joined with them! "We prepare pictures together each time. Our team is overjoyed when we see that our picture is published," she said. "This activity has really helped us to feel accepted and close to the church as part of a wider community."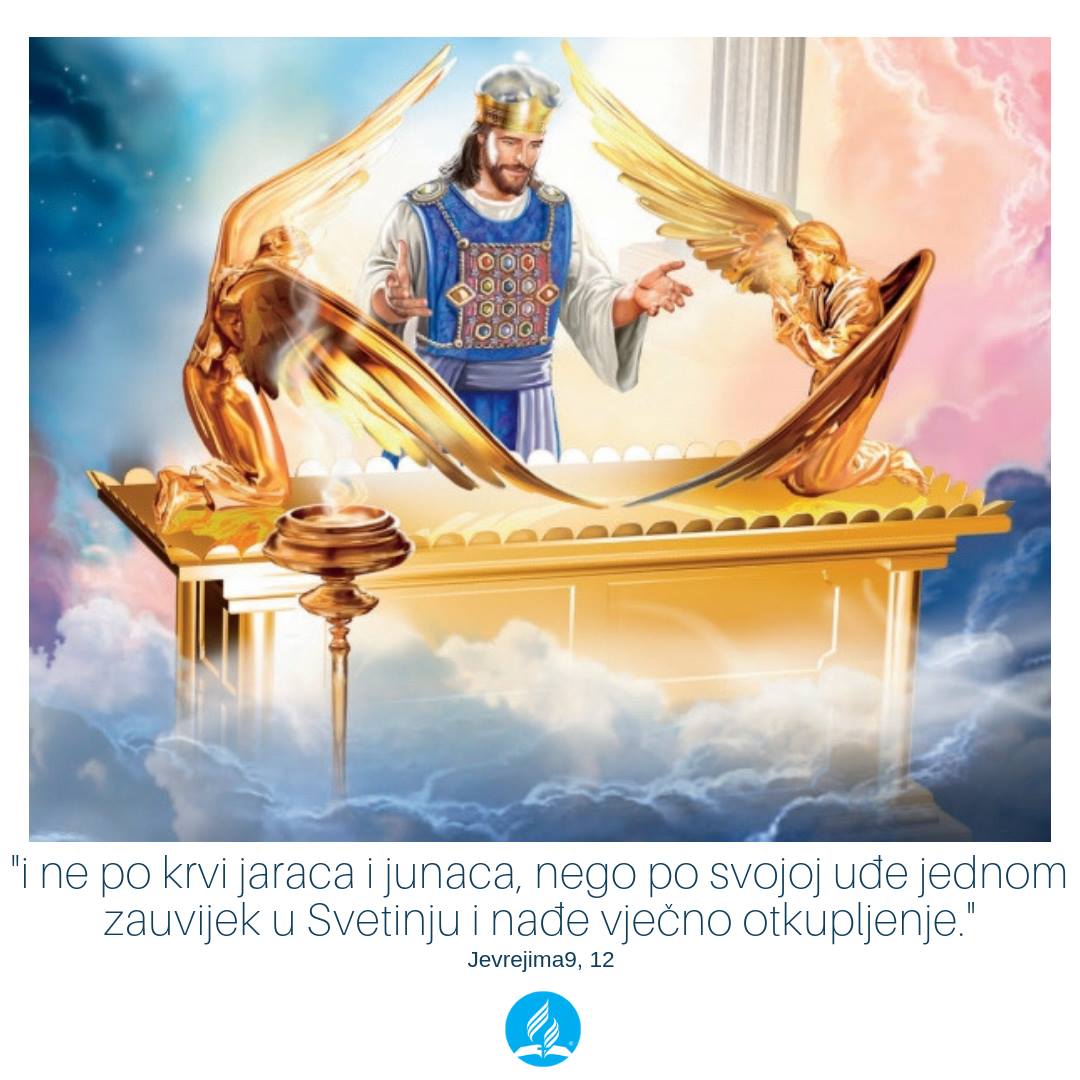 One of the many pictures designed and uploaded to the Facebook page
The church leadership has been inspired by seeing how a simple design can become so significant, not just to the creators, but to church members and many others in the broader community who now follow the church on social media. Steady progress is thus being made as the department not just grows, but deliberately involves the younger generations (and anybody else who wants to join) into sharing the gospel in a way they feel comfortable.
The Trans-European Division has supported our conference by giving funds to purchase a high-quality video camera and microphone. The equipment is already being put to good use by allowing us to produce content specifically for local audiences, such as the videos on our recently launched YouTube channel. There is further training scheduled later this month aimed at helping to share ideas and skills in programme making.
TED Communication and Media director, Victor Hulbert, will spend two days sharing media skills with the pastoral team, and then conclude with a special media day for church members in Sarajevo on Sabbath, 1 December.
Looking to 2019, the department is planning more workshops, and possibly a mini-GAiN conference. While the conference may only have 600 members, they are excited at plans to share and reach more people in an even bigger way with the Adventist message by using social media.
---
tedNEWS Staff: Victor Hulbert, editor; Sajitha Forde-Ralph, associate editor
119 St Peter's Street, St Albans, Herts, AL1 3EY, England
E-mail: This email address is being protected from spambots. You need JavaScript enabled to view it.
Website: www.ted.adventist.org
tedNEWS is an information bulletin issued by the communication department of the Seventh-day Adventist Church in the Trans-European Division. Readers are free to republish or share this article with appropriate credit including an active hyperlink to the original article.