10 June 2018 | Reykjavik, Iceland [tedNEWS]
Twelve months ago, David Mano had no idea that he would spend an entire year volunteering in Iceland. Originating from the heat of Portugal, the idea of a cold, long winter would never have entered his head. But a surprise phone call during the final stages of his Theology degree at Newbold College of Higher Education changed everything.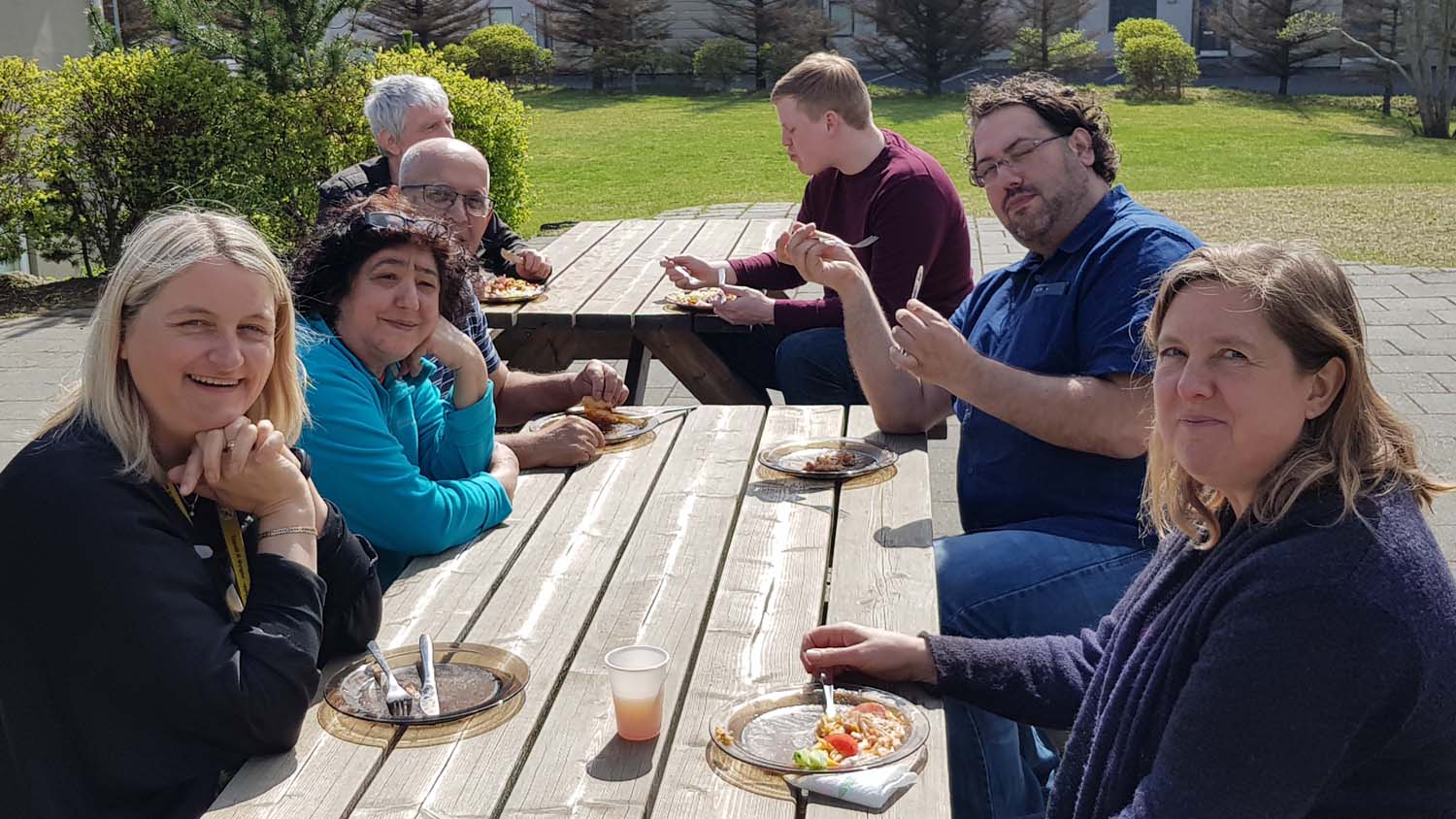 David with Icelandic media volunteersVolunteering at Suðurhlíðarskóli Adventist school, preaching, working with youth and developing media has not only kept him active but has given him a passion for mission. With the development of a highly subsidised 'Year in Mission and Service' programme developed as a partnership between the TED youth department and Newbold, he cannot be more positive about 'giving it a go'.

This is his story:
Mission is not just for a theology student. It is for everyone - and especially for youth. If you would like the excitment of mission, working together in a team, experiencing spiritual growith, and making a real difference in needy communities why not give it a go.
To find out more about the 'Year in Mission and Service' visit the Newbold website. Extra subsidies are also available for all TED youth who apply for the programme. Contact This email address is being protected from spambots. You need JavaScript enabled to view it. for more details.
"This is a wonderful opportunity for our young people to benefit from a period of study at Newbold as they prepare for an experience of mission and service," says Dr John Baildam, Principal of the College. "They must be prepared, however, for their faith to be affirmed and their lives changed."
David will return to Newbold this autumn to commence his MA studies, but he is insistent that mission and service are now firmly implanted in his DNA. [tedNEWS]
If you liked this you may also like: One step closer to opening Hope Channel Iceland (including a video produced by David Mano).
World-wide mission opportunities are also provided by the Adventist Volunteer Service.
________________________________________
tedNEWS Staff: Victor Hulbert, editor; Sajitha Forde-Ralph, associate editor
119 St Peter's Street, St Albans, Herts, AL1 3EY, England
E-mail: This email address is being protected from spambots. You need JavaScript enabled to view it.
Website: www.ted.adventist.org
tedNEWS is an information bulletin issued by the communication department of the Seventh-day Adventist Church in the Trans-European Division. Readers are free to republish or share this article with appropriate credit including an active hyperlink to the original article.