7 June 2018 | St Albans, UK [Victor Hulbert]
In a week when the Trans-European office said a formal goodbye to no less than three of its staff, directors and officers equally took time to discuss the crucial issue of health and wellbeing at work.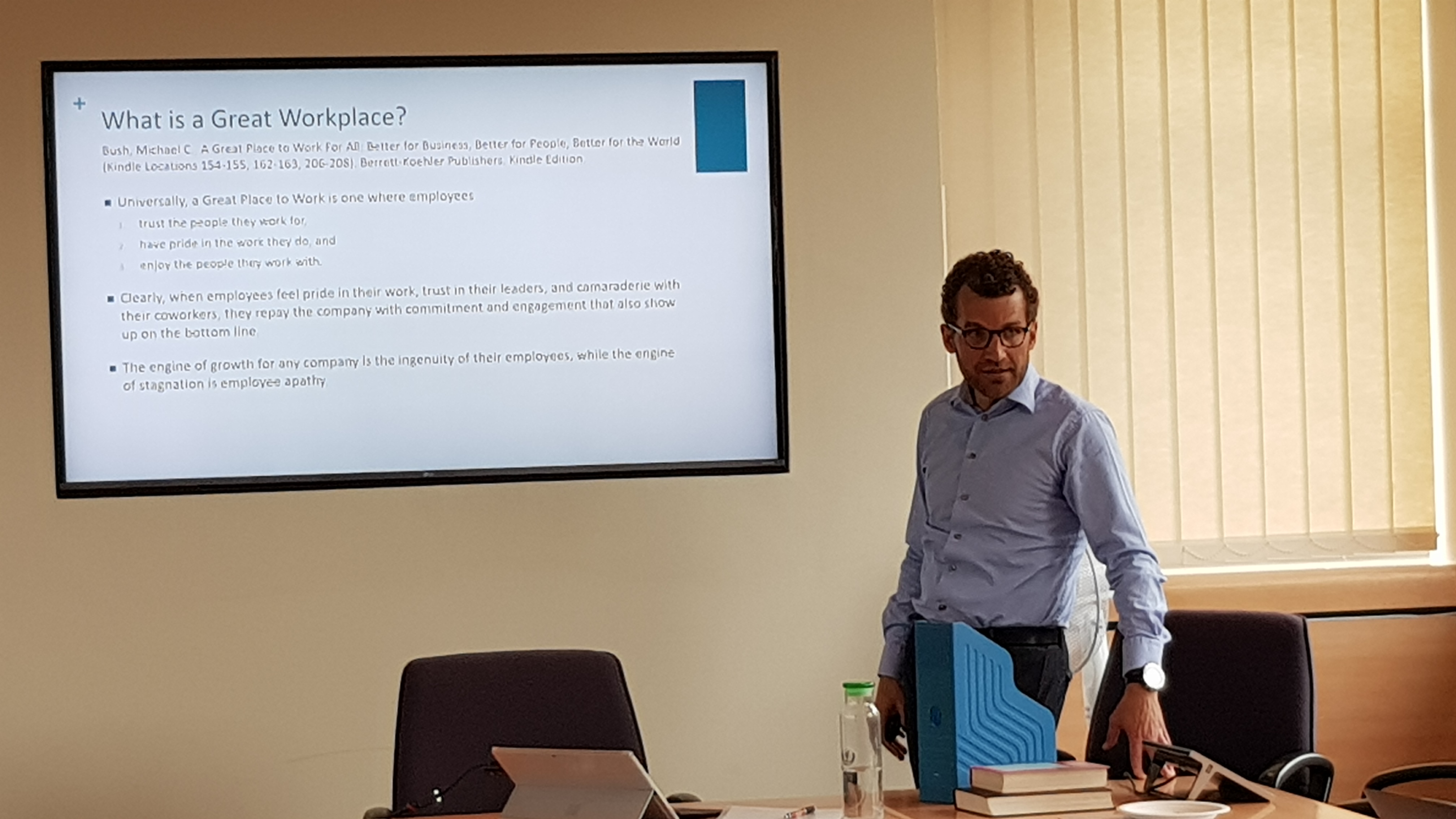 That presentation, on Tuesday, 5 June, was led by one of those who is leaving, Dr Torben Bergland. Voted as TED Health director in November 2015, Bergland has given sterling service bringing a significant focus on issues of well-being, including mental health issues and preventing ministerial burnout. Those skills have been recognised by the Adventist World Church and so he will shortly be transferring to the headquarters office in Silver Spring, Maryland.
See 'TED Health director tapped for role at General Conference'
During his final presentation to TED directors and officers, Bergland focused on the idea that people work best in an environment of trust. Quoting from Michael C. Bush in A Great Place to Work For All: Better for Business, Better for People, Better for the World, he noted that a 'great place to work' is one where employees:
trust the people they work for,

have pride in the work they do, and

enjoy the people they work with.
It is easy to look at others and see how they are doing, yet while there is very much that is positive in the TED working environment, directors took the next hour to look over key issues of job satisfaction, work-life balance, the office environment, staff interaction and cooperation. With notes taken by break-out groups, the team will meet again in September to turn the discussion into an active plan.
Bergland pointed out that across the church structure, from pastors through to administrators the call is that "you are here for the sake of the cause." While this is true, he noted that a sacrificial mentality taken to an extreme can hurt both the individual, their family and the business they serve. "In the best organisations today," he noted, "the individual's success leads to the success of the business." In other words, if the individual flourishes, the organisation will equally flourish.
Bergland has been highly active and innovative. As Danish Union president, Thomas Müller noted in a Facebook comment, "Thank you Torben for your service. We have appreciated your unique contribution to our Division."
The entire TED family will miss his quiet insights, his depreciative sense of humour, and his care and concern for well-being both in the office and across the TED. Equally, staff are positive about the greater influence for good that he can share at World Church level.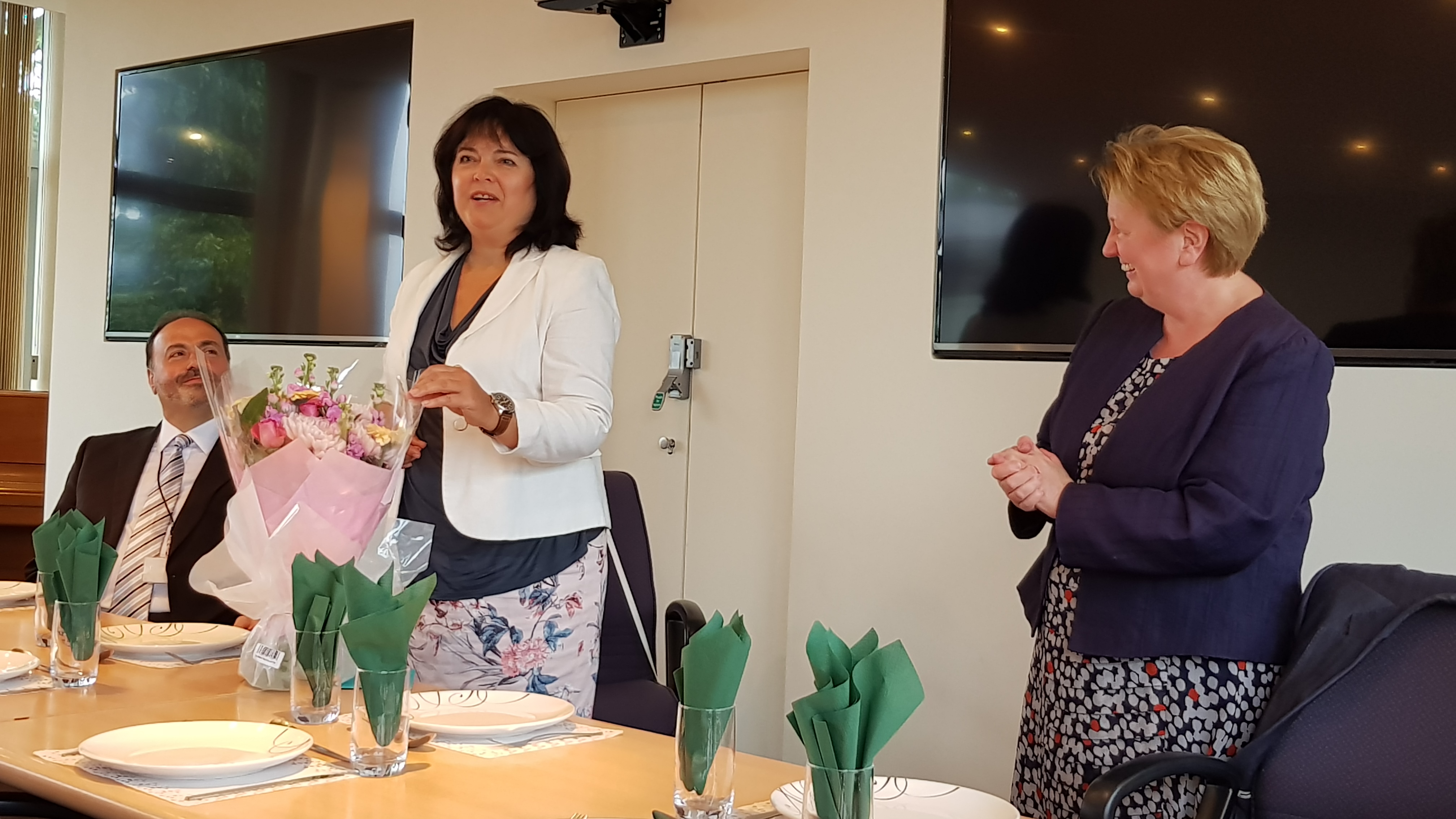 Two other staff were equally honoured this week. Esti Pujić has served within the TED for twenty years giving what TED president, Raafat Kamal, described as "outstanding service" as PA in a number of departments including Presidential, Secretariat and finally, Communication. Her design skills, ability with IT, creativity and an eye for detail did much to enhance the work of the TED. Now living back in her home city of Novi Sad, Serbia, Esti, together with her husband, Miroslav made a welcome return to the TED office for a farewell breakfast.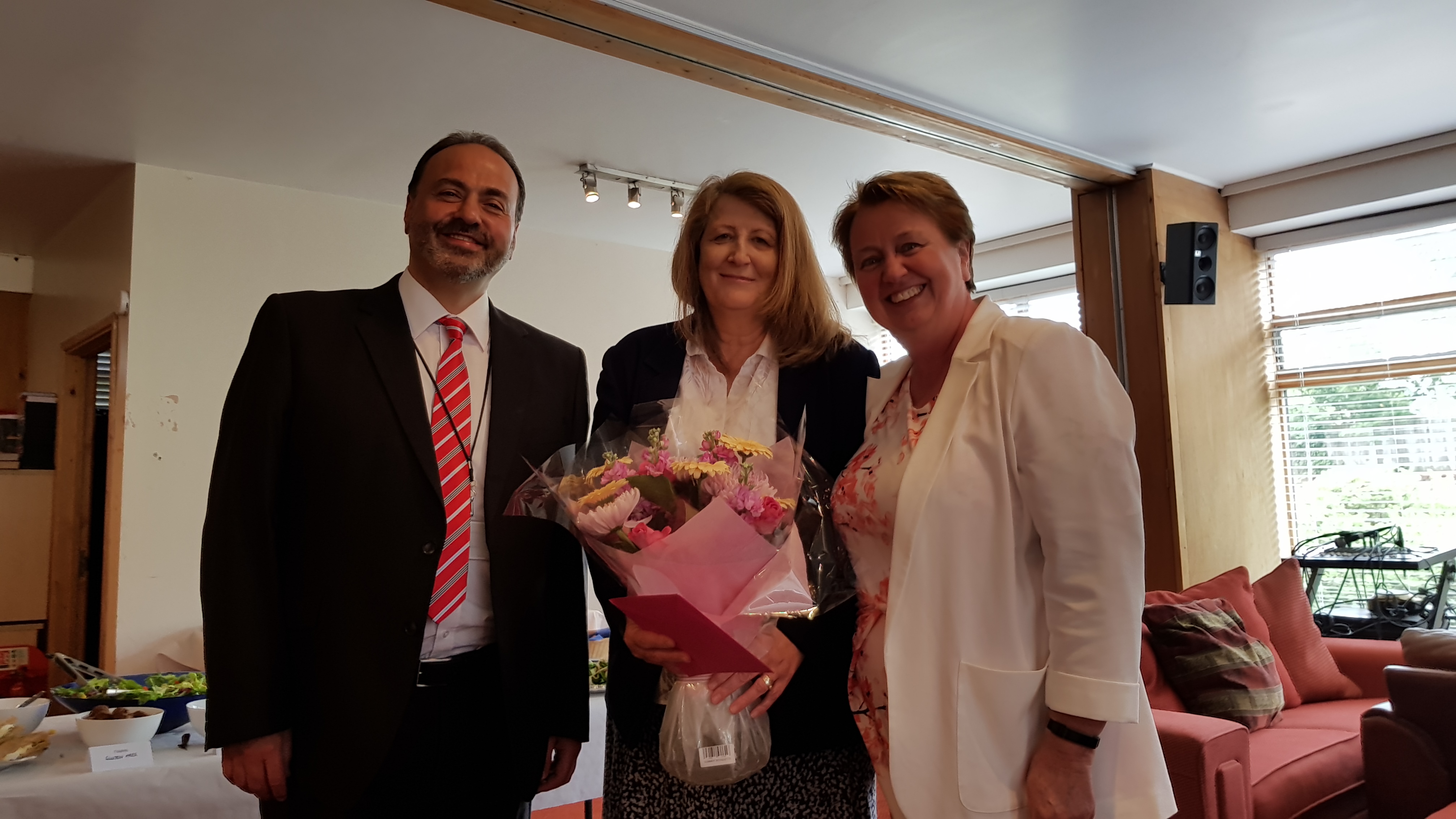 While still serving within the Treasury department, Petro Cleary has officially retired. However, her presence is still seen in the office as she continues to care for some roles on a contract basis. A kindly soul, beyond her role as accountant, she can often be found affirming people in their work, or for the worship they have just given, as well as ensuring that the appropriate bills are paid to the appropriate place. After almost 15 years of service to the TED she looks forward to spending more time with family.
---
tedNEWS Staff: Victor Hulbert, editor; Sajitha Forde-Ralph, associate editor
119 St Peter's Street, St Albans, Herts, AL1 3EY, England
E-mail: This email address is being protected from spambots. You need JavaScript enabled to view it.
Website: www.ted.adventist.org
tedNEWS is an information bulletin issued by the communication department of the Seventh-day Adventist Church in the Trans-European Division. Readers are free to republish or share this article with appropriate credit including an active hyperlink to the original article.