12 February 2018 | St Albans, UK [Victor Hulbert]
Once a month, officers and directors of the Trans-European Division gather to discuss and agree upon Mission projects within our region while also spending quality time together sharing initiatives and ideas. Often a specialist in a particular area of mission will be invited to share their expertise. In-house, these days have become known as 'Super-Tuesdays'.
"We intentionally create space and time in our busy schedules to group together," states Raafat Kamal, TED President. Far more than fellowship – the aim is enhancing mission and on Tuesday, 6 February, that was certainly the case.
Radim Passer, Founder and CEO of PasserInvest in the Czech Republic, developed a passion for mission as soon as he became a Christian. He visited the TED office, along with two other leaders of Maranatha ministries, Tomáš Chmel and Juraj Turoci. They work in partnership with church leadership to build churches, establish schools and run substantial outreach projects that bring families into positive and engaging Christian environments such as a vegetarian restaurant, health food store and a multi-purpose park inspired by Ellen White's Conflict of the Ages series, complete with a model railway. [Click here to watch a video giving a full picture of Maranatha ministries in the Czech Republic.]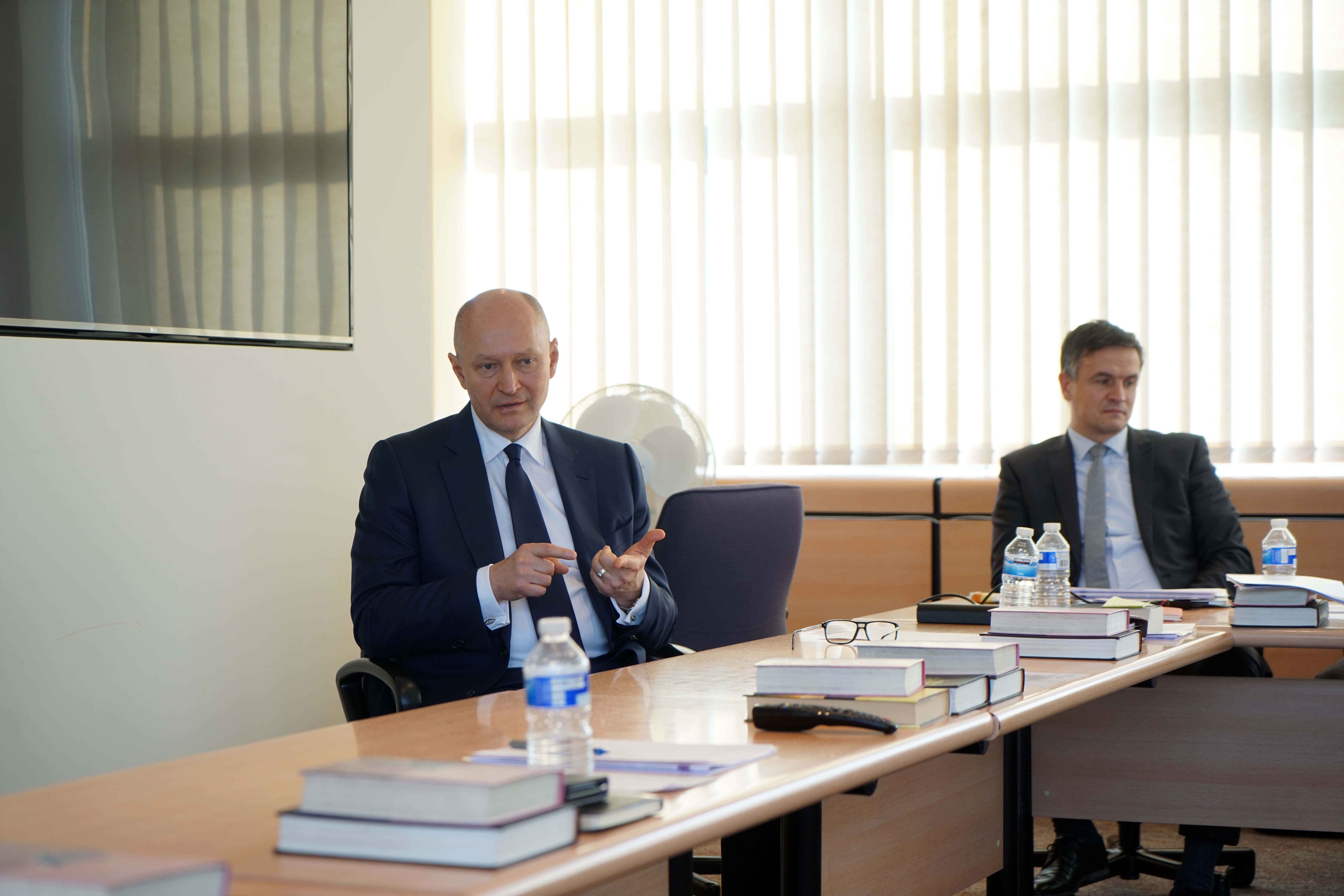 Radim Passer, founder of Maranatha ministriesPasser, a man with an impressive spirit of humility and service-orientation, established Maranatha in 2002 as a means, he said, "of using the resources that God has provided us with." The charity is financed by committing a section of profit from his business. As well as involvement in international outreach, Maranatha has touched the lives of more than 500,000 people in the Czech Republic and Slovakia. Discussion focused on the variety of mission projects, the involvement of volunteers, particularly youth, and the positive relationship between Maranatha and the church. "God will hold me responsible for the way that I have used what He has given me," he said. "Generosity is a gift from God, nothing more."
That discussion harmonised well with the visions shared by three other contributors: Jacques Venter, senior pastor of the Stanborough Park church in nearby Watford, and the TED's newly appointed discipleship coaches, Simon Martin and Nikolaus Satelmajer.
Venter focused on 'others centred ministry' highlighting 'conviction, culture and construct'. He posited that our conviction as Seventh-day Adventist church members, interpreted within the culture/s of where we live should help us to formulate worship, outreach and programmes that will intentionally attract those within our spheres of influence.
Simon Martin, a recognized church planter in the UK, has recently moved to Norway and is now a Discipleship Coach for the Scandinavian Unions, a role funded for the next two years by the TED. In outlining his role and the listening exercise that he is already involved with across Denmark, Norway and Sweden, he emphasized that growth and planting happens when members have "a white-hot faith, contagious relationships and connect with those on fringes." He stressed that "it must begin with me and then spread."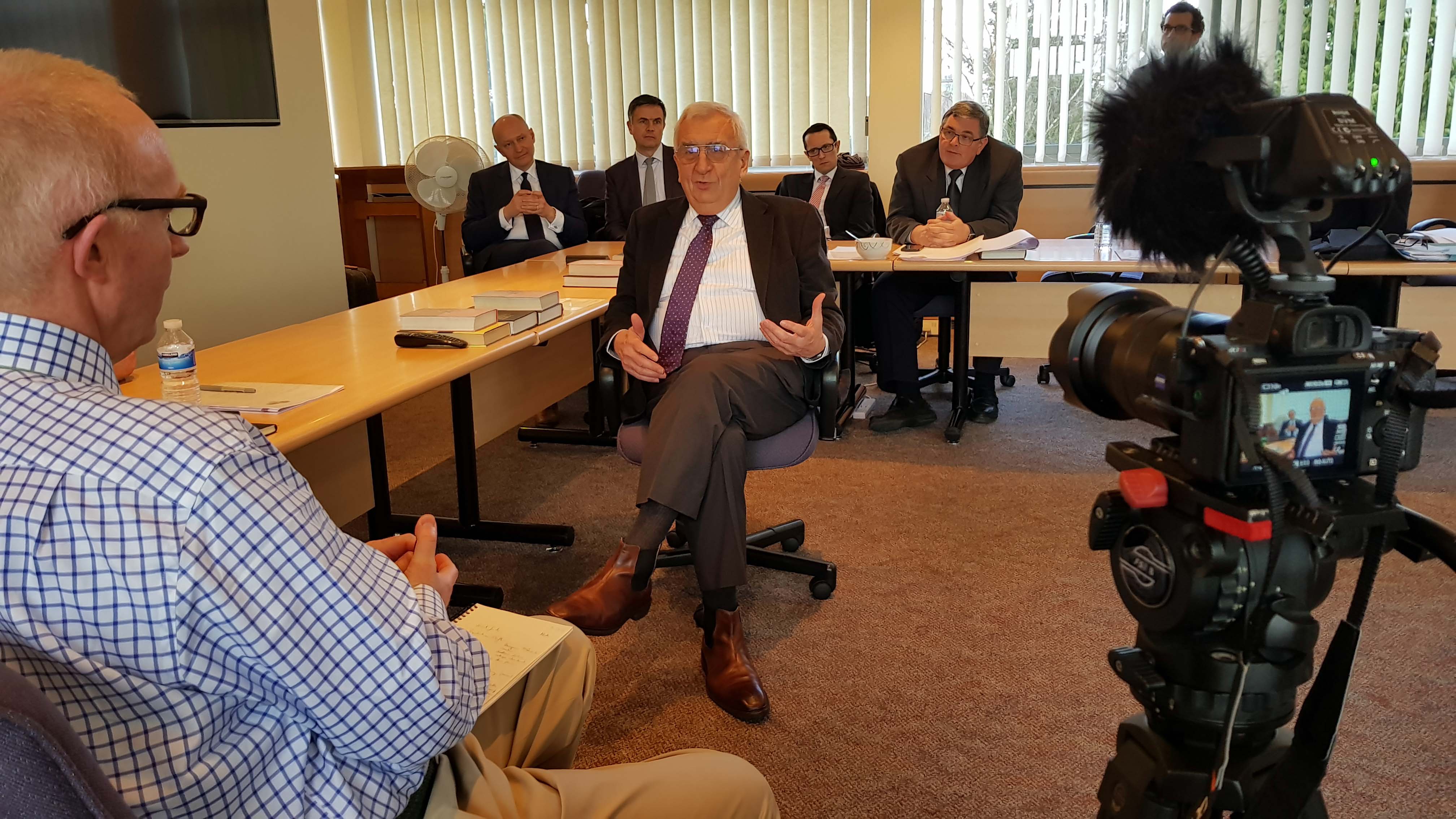 Nikolaus Satelmajer speaking about his vision for discipleship in the Adriatic and South-East European UnionsNikolaus Satelmajer is travelling across the Adriatic and South-East European Unions – made up of the former Yugoslavia and Albania. He also has been listening and seeking ways to develop the discipleship skills of ministers, and especially church elders. Major population shifts in the area are presenting challenges, both to the governments and to the church. There is a move from the rural to the city, and there is emigration – his focus will be on the cities.
"I've identified some areas where we can move forward," he said. "Team building, envisioning young pastors for mission, regular elder training using materials produced by our church, and a focus on cities as that is where the potential for growth is." He wants to bring pastors together to conceptualise on how to reach the cities, how best to use church facilities and to empower the youth whose skills, he says, are often underutilised.
Kamal sees the whole day as a cry to "embrace the important mission God has given us. When we talk about the broken world we live in, we have a message of hope as Seventh-day Adventists." He concludes, "I praise God for our members: our lay-members, for our leaders, for our pastors, for our elders as we make God known in this part of the world."
---
tedNEWS Staff: Victor Hulbert, editor; Sajitha Forde-Ralph, associate editor
119 St Peter's Street, St Albans, Herts, AL1 3EY, England
E-mail: This email address is being protected from spambots. You need JavaScript enabled to view it.
Website: www.ted.adventist.org
tedNEWS is an information bulletin issued by the communication department of the Seventh-day Adventist Church in the Trans-European Division.