23 November 2017 | Huis Ter Heide, the Netherlands [Netherlands Union Communication dept.] We are all hurting and broken. We are all looking for healing. "I dream of a church where anyone can go, with all his or her brokenness, to find that he or she is overwhelmed by love and support," states Rudy Dingjan, Church Growth and Health Ministries director for the Seventh-day Adventist Church in the Netherlands.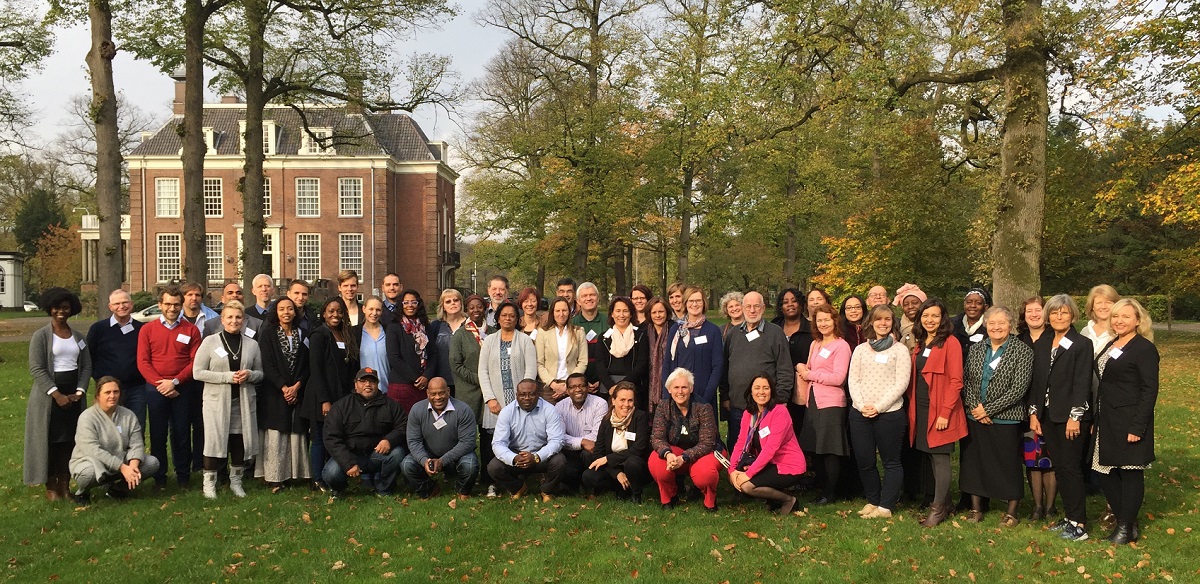 Attending The Journey to Wholeness facilitators training at the Netherlands Union office in Huis Te Heide, 4-5 November, he recognised that "the essence of what it means to be church, comes alive in this very practical programme."
Dingjan was one of almost sixty people who took part in the training developed by Adventist Recovery Ministries (ARM). They developed it based on the 12-step recovery programme of Alcoholics Anonymous.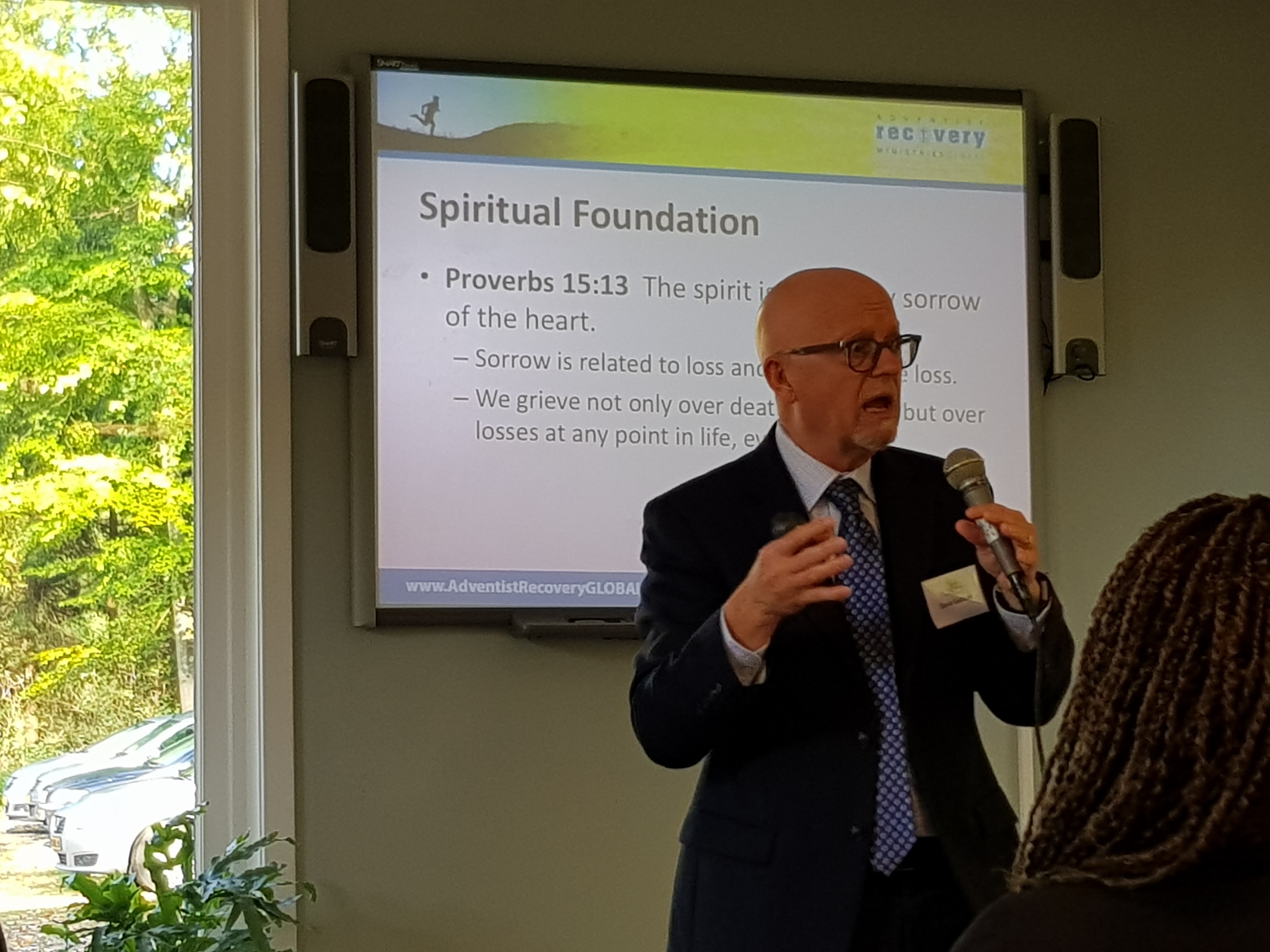 Dr David Sedlacek The Live & Health Foundation, through which the Adventist Church in the Netherlands runs its health ministries, is translating it into Dutch. The next stage was for Dr Katia Reinert from Adventist World Church headquarters, and Dr David Sedlacek from Andrews University to come and present two days of training.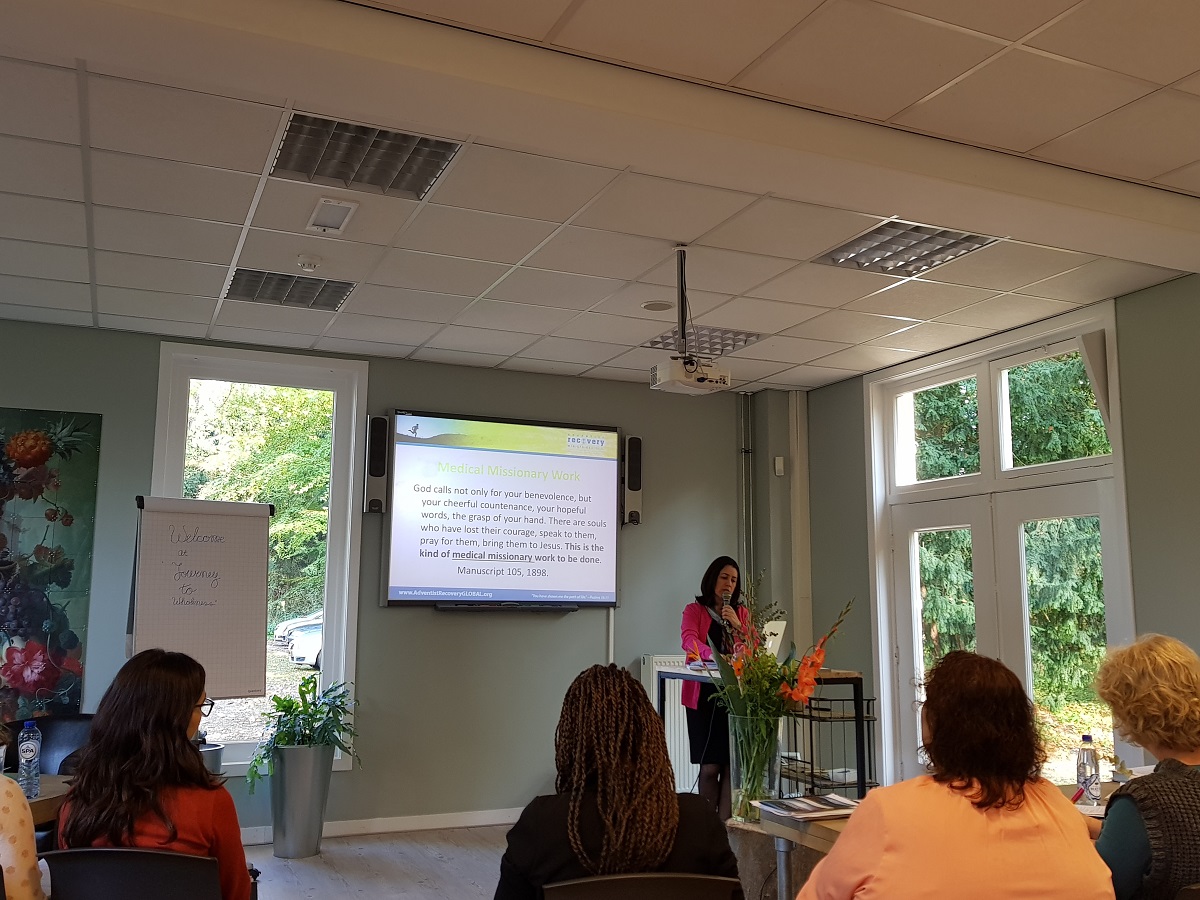 Dr Katia ReinertThey stated, that as part of a World Church programme, the purpose is to "Promote healing and freedom from harmful practices by providing resources and training to facilitate recovery."
The forty Dutch participants from around twenty churches were joined by another twenty health department leaders from across Europe. These stayed for an extra day for a 'train-the-trainer' course, thus ensuring that the future training of facilitators is anchored in Europe.
Dr Sedlacek emphasised that The Journey to Wholeness is not just meant for people with addictions, eating disorders, or compulsive behaviours. Rather, everyone is broken, so together we can work on our personal growth. The material can also serve as an alternative to the Sabbath School Quarterly.
Hanneke Tan, GP, director of the Live & Health Foundation, spoke of "a great weekend". Now, with the training completed, leaders return to their home areas to put these important skills into practice. [tedNEWS]
---
tedNEWS Staff: Victor Hulbert, editor; Deana Stojkovic, associate editor
119 St Peter's Street, St Albans, Herts, AL1 3EY, England
E-mail: This email address is being protected from spambots. You need JavaScript enabled to view it.
Website: www.ted.adventist.org
tedNEWS is an information bulletin issued by the communication department of the Seventh-day Adventist Church in the Trans-European Division.