11 October 2017 | Binfield, UK [Kirsty Watkins] Perhaps it was the surprising title – after all, we are told, God is a God of order. Yet around 120 Newbold students, together with youth from Newbold Church, met together every night throughout the week of 30 September - 7 October to explore The Messy Call of God.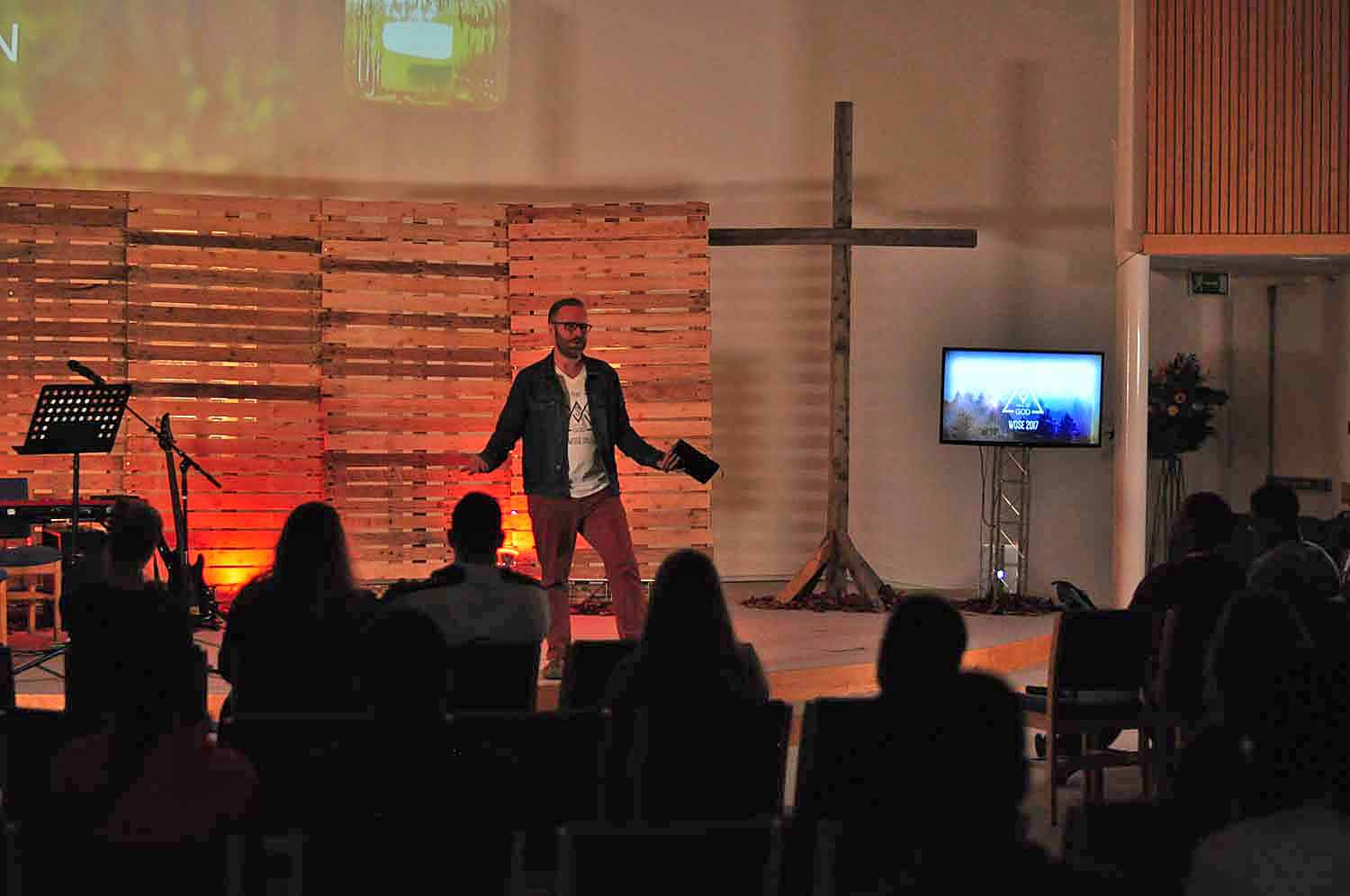 For the College's Week of Spiritual Emphasis, guest speaker Pastor Jeff Carlson, young adult and worship pastor from Asheville, North Carolina, used his considerable experience from youth ministry and worship through music, to share a selection of stories from the Bible, including those of Abraham, Lot, Leah, Jacob, and Joseph. These individuals, just like us, struggled with making mistakes, misinterpreting God's will, and with events in their lives generally not progressing in the way they had hoped or planned.
Through the story of Abraham's family and his descendants, Carlson explored how, although many mistakes were made, God used their imperfections to accomplish his purpose eventually leading to Jesus' birth.
"This week was a real blessing for me," said undergraduate Theology student Anton Tostesson. "The messages from the story of Abraham were big, but still practical and relevant. I sensed the Holy Spirit was present and touched my life for a better future walk with Jesus."
Carlson used the story of the seven-mile journey in the wrong direction to Emmaus, during which Jesus walked alongside the questioning and grieving travellers, to illustrate the way that God pursues us. He also shared the story of Joseph to remind us that integrity, even under pressure, is possible when we keep our eyes on Jesus.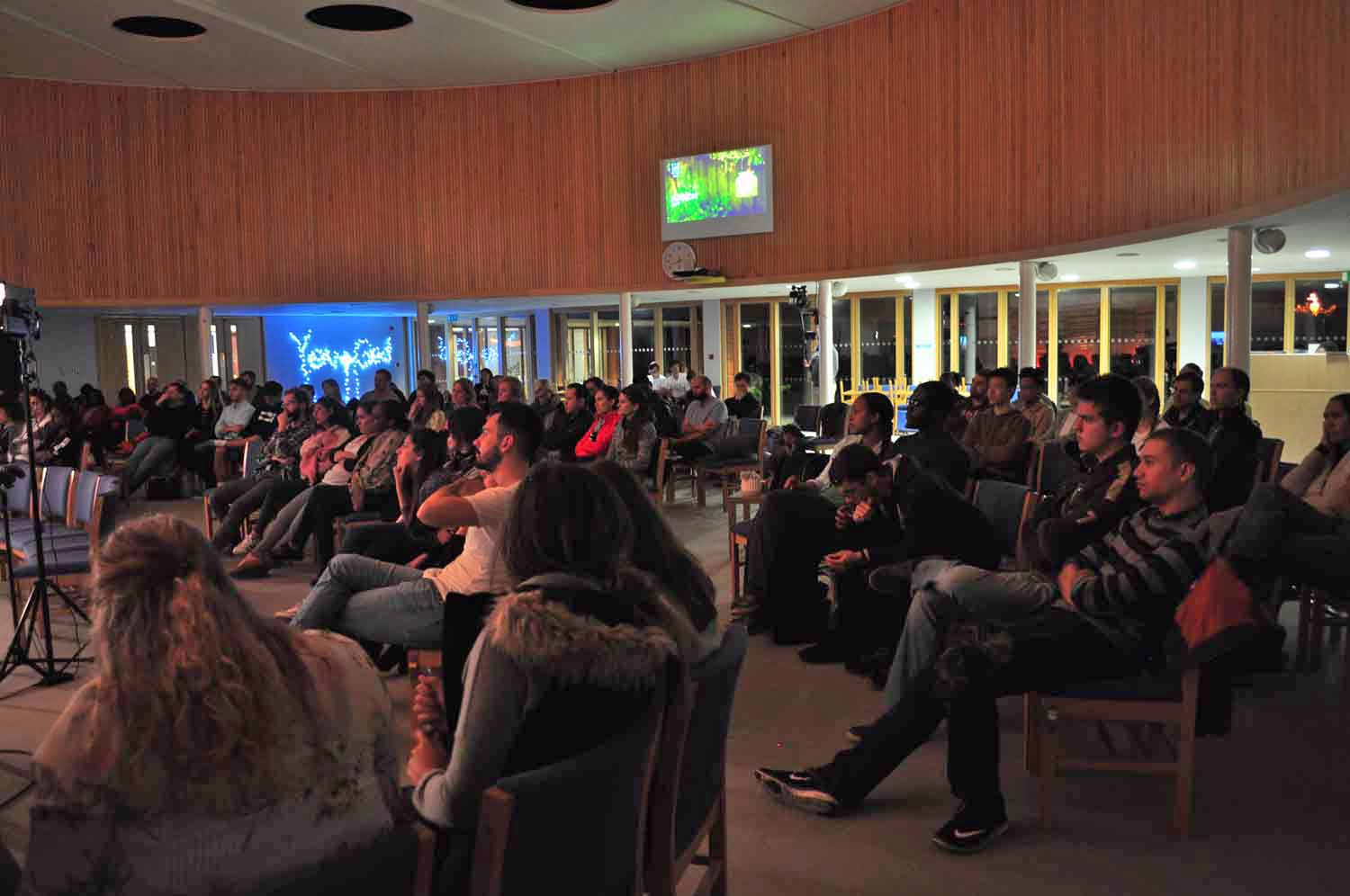 "It was easy to see burdens around the room lighten as those who listened saw story after story demonstrate the immeasurable and unconditional love of God – even when things get messy," said Angeline Tyrokomos, a staff member who was part of the worship team.
"The message of the week was to hear the call of the kingdom and to let the light of Christ shine through us," said Humanities student Naomi Grit. "I can say with great confidence that I have seen this light in all the students who put their best efforts into this week. I feel very blessed to have been a part of this experience," Naomi was also part of the worship team for the event.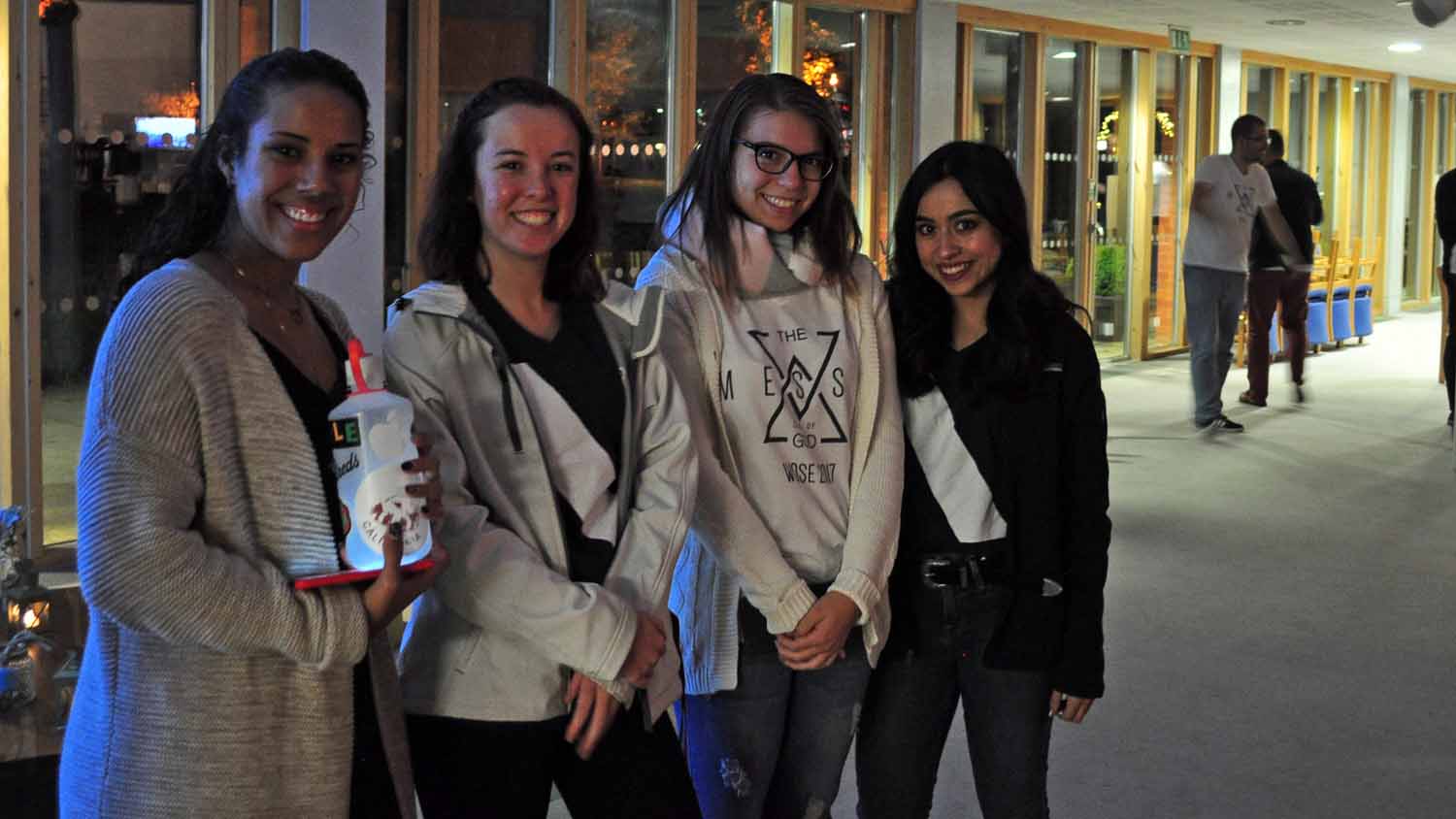 "It was wonderful to see such large numbers of students, youth and even families attending. Jeff engaged very well with the audience by using personal anecdotes and familiar Bible stories, applying a practical approach, and incorporating a twist in each message to highlight the reality of life for Christian living today," said Pastor Alastair Agbaje, Newbold Chaplain.
"We began planning this event a lot earlier in the year than we usually do, and for the first time we created a core planning group of staff, students, and youth from Newbold Church," said Agbaje. "I think this was reflected in a richer experience for those who attended.
The programmes were live-streamed and attracted almost 600 views. Videos of the programme will be available in the coming weeks on the Newbold College of Higher Education website. [tedNEWS]
---
tedNEWS Staff: Victor Hulbert, editor; Deana Stojkovic, associate editor
119 St Peter's Street, St Albans, Herts, AL1 3EY, England
E-mail: This email address is being protected from spambots. You need JavaScript enabled to view it.
Website: www.ted.adventist.org
tedNEWS is an information bulletin issued by the communication department of the Seventh-day Adventist Church in the Trans-European Division.