13 September 2017 | Maruševec [Đurđica Garvanović-Porobija/tedNEWS] A brand new dormitory, part funded by Sabbath School world mission offerings, will provide help to students from broken homes and socially deprived areas, as well as serving the needs of Adventist and community students from across Croatia.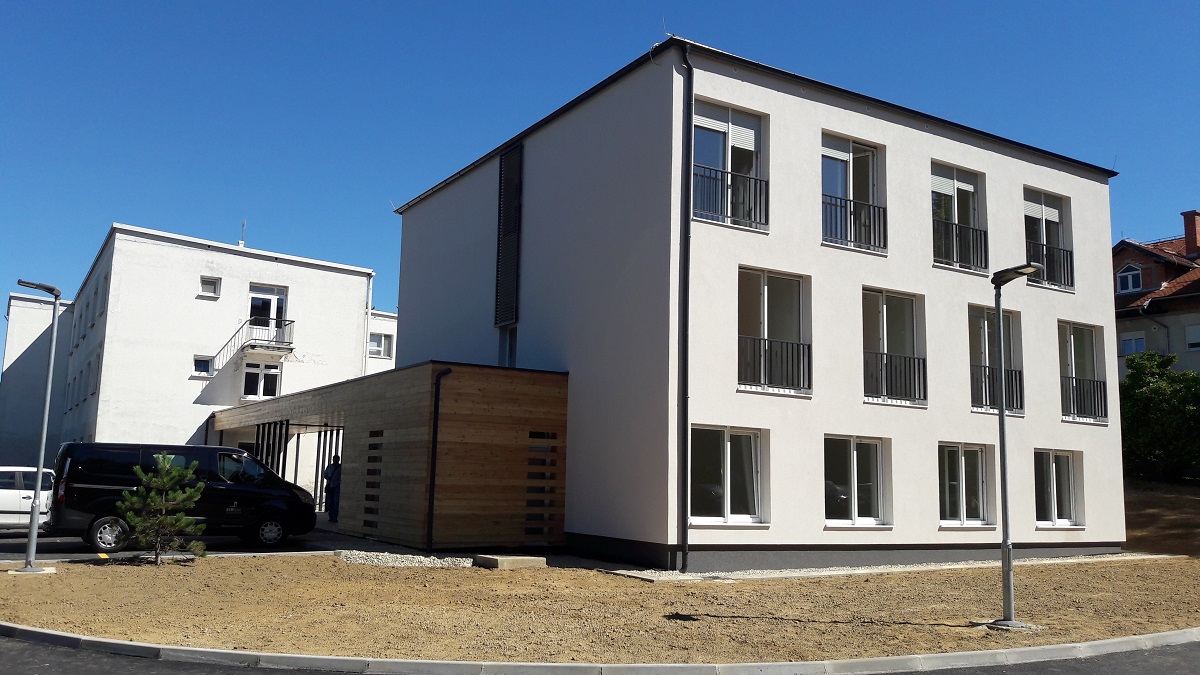 The state-of-art, fully equipped building opened its doors in a special ceremony on Saturday, 2 September 2017, completing much needed student residence halls at the Secondary School in Maruševec.
The one-year building project cost a total of 5,500,000 Kuna (736,000 Euros), raised by significant voluntary contributions from church members, former students and generous individuals, and a grant from the Trans-European Division in addition to the Sabbath School World Mission offering.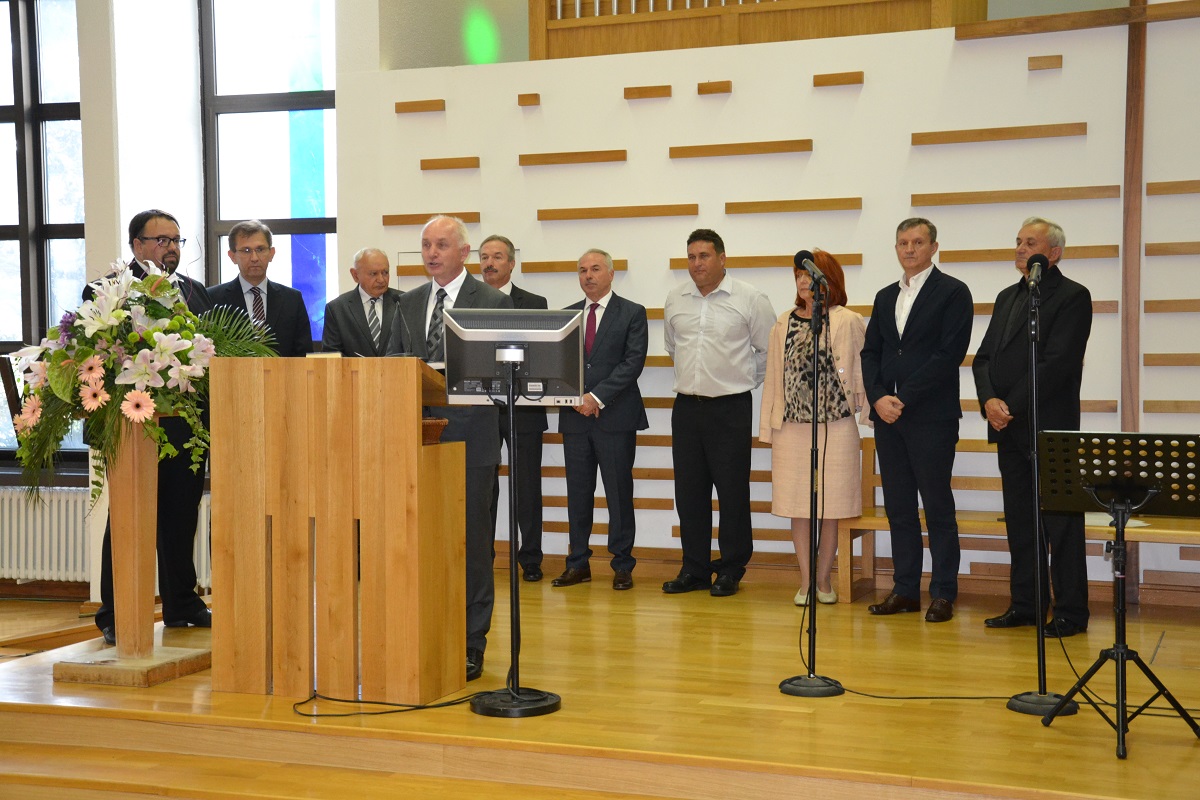 Among the dignitaries who attended the Sabbath worship services and the official opening were a group of Croatian church members from Australia – significant donors who rejoiced with Adriatic Union president, Pastor Drago Mojzeš; Executive Secretary, Neven Klačmer; Treasurer, Nebojsa Milovanović; Construction Department director, Branimir Hudek Tomek, who organised the construction; and Communication director, Darko Kovačević, who, with the singing group Agape, created a joyous atmosphere of gratitude to God.
They joined with residence hall staff, School, municipal and county officials, and a large number of donors and friends whose voluntary donations contributed to building the new dormitory with twenty comfortable double rooms.
Radimir Čačić, a Varaždin county prefect, his deputy Tomislav Paljak, and the head of the Department of Education, Culture and Sport, Dr Miroslav Huđek, together with Tomislav Pajtlar, head of protocol, expressed their pleasure in supporting a school which, by its quality, contributes significantly to the county school system.
This is a remarkable change of heart for a school which attracted a significant amount of prejudice from the local community when it was established 47 years ago. Today, leaders of that same community strongly support the school and express their appreciation for it. This includes the Maruševec Mayor, Damir Šprem; Deputy Chief of Staff Mario Klapsa, and local councilors, Blanka Glavica Ječmenica and Branko Mavrek who, together with the parish priest, Krunoslav Milovec, all attended the ceremony.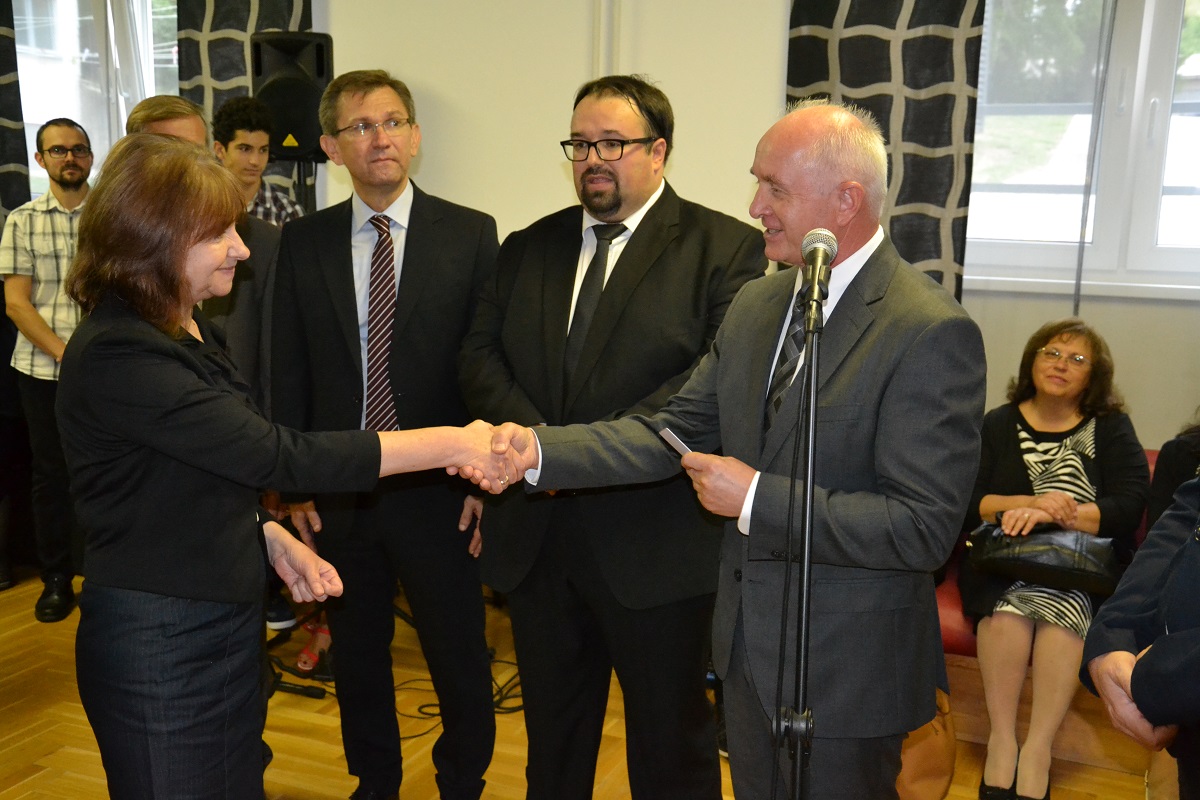 In opening the new dormitory, School principal, Dr Đurđica Garvanović-Porobija, said that the building would serve in an exciting school mission. This would include the school's social mission in teaching members of minority and majority groups to live together as friends, brothers and sisters. "Secondly," she said, "an important mission for the dormitory is to provide a family environment for students coming from broken homes or from social deprivation." She concluded, "It is a special mission of our student residence halls to direct young people to each other, to forget about themselves and by the example of Jesus, the Saviour learn how to show compassion to those who suffer."
Together with the girls' dormitory, the school is home to 106 students from almost every county in Croatia. The total number of students is 259.
Visit the school website to find out more. [tedNEWS]
---
tedNEWS Staff: Victor Hulbert, editor; Deana Stojkovic, associate editor
119 St Peter's Street, St Albans, Herts, AL1 3EY, England
E-mail: This email address is being protected from spambots. You need JavaScript enabled to view it.
Website: www.ted.adventist.org
tedNEWS is an information bulletin issued by the communication department of the Seventh-day Adventist Church in the Trans-European Division.