5 July 2017 | Binfield, UK [Kirsty Watkins] Representatives from Newbold College of Higher Education and Washington Adventist University (WAU) signed a new Memorandum of Understanding (MoU) at a ceremony at Newbold on Thursday, 15 June. This new agreement, signed by Dr John Baildam, Newbold's Principal, and Dr Weymouth Spence, President of WAU, expands a relationship between the two institutions that spans over 60 years.
The MoU formalises the recent programme which commenced in 2016, enabling Humanities students in WAU's Honors College to take classes in History and English firstly online with Newbold lecturers, then followed by two weeks of intensive study on the Newbold campus.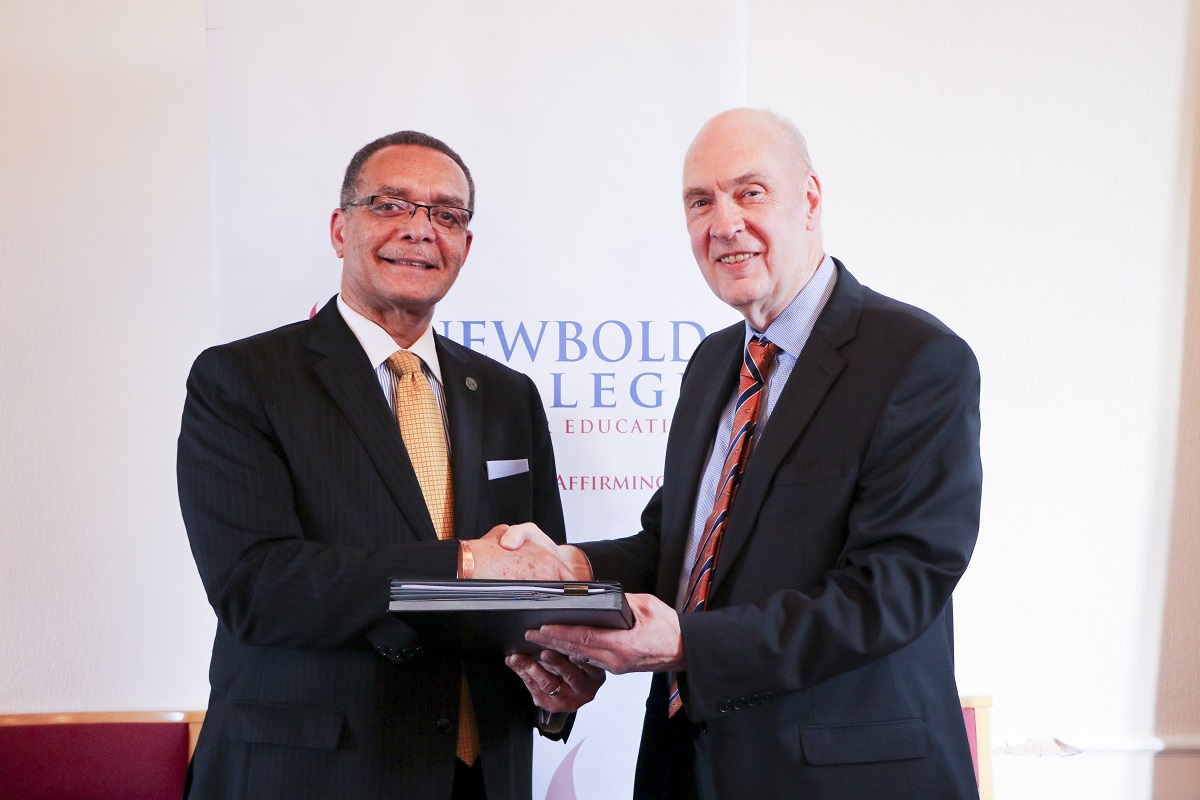 A new programme was also introduced under the agreement. This will see Newbold assisting WAU in enhancing some of its offerings for undergraduate students by making specialised study abroad opportunities available to students in their School of Arts and Social Sciences.
"It was wonderful to spend this time at Newbold with Dr Spence, and to formalise this agreement," Baildam said. He also expressed his gratitude to colleague John Crissey and his colleagues from the School of Business/Study Abroad Programmes team, who helped create the MoU.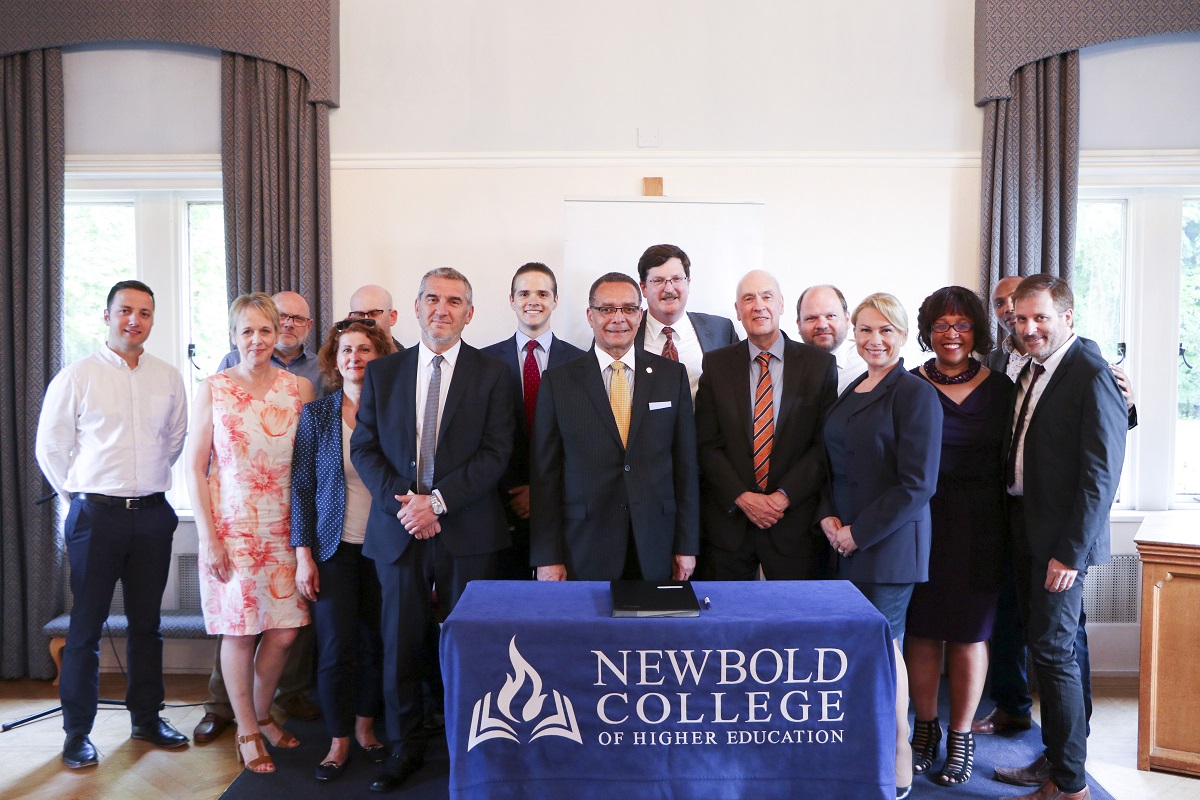 These initiatives have been developed with the aim of upholding the ethics of Adventist higher education, by offering WAU students the chance to enhance their studies with an international cultural experience that is both academically sound, and which has its foundations in Christian values. WAU students can now learn about the UK, British history, literature and culture, while their classroom learning will be enhanced through excursions to various historic sites across.
By inviting WAU students onto our campus through these programmes we aim to provide them with an exciting educational experience, unrivalled within the Adventist higher education network, namely the ability to study in Europe without disrupting their studies and while retaining US student loans," Baildam added. "We are also excited about the opportunity to increase the number of American students on our campus, whose presence enriches the life of the College!"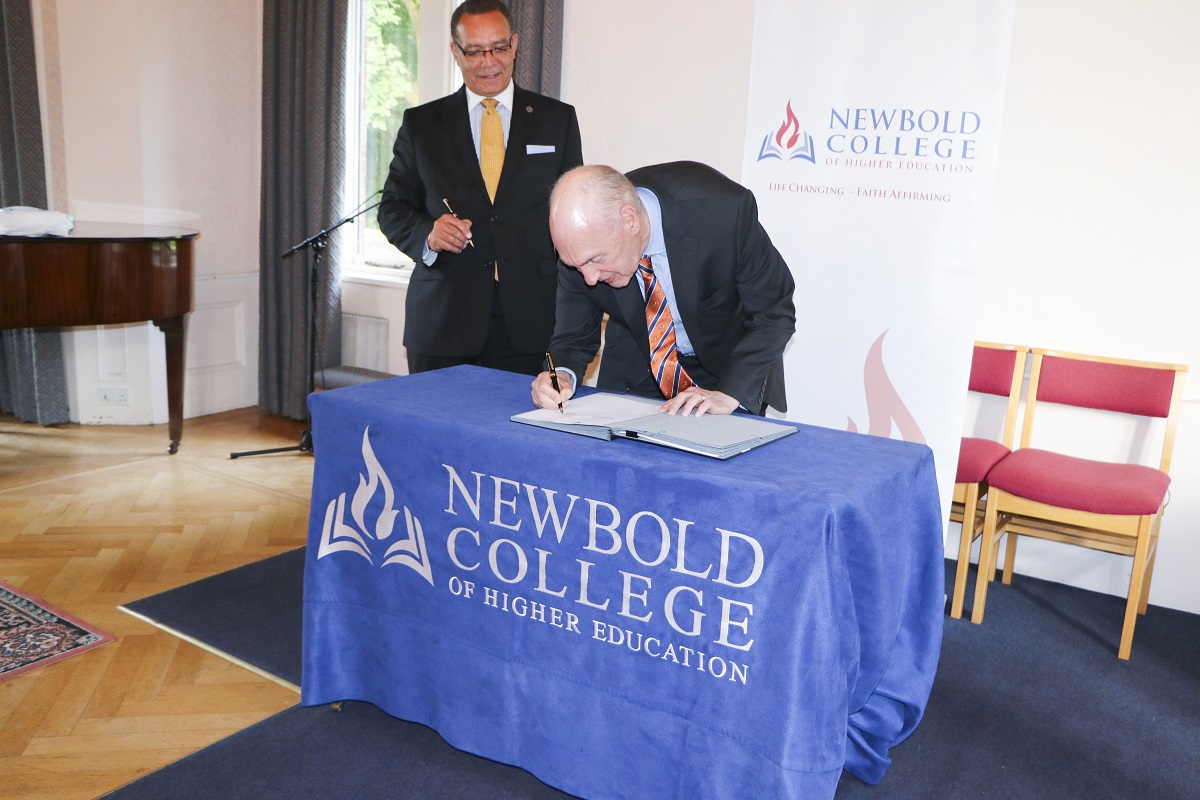 This new MoU further strengthens the existing relationship between the two institutions, which began in 1956 when Newbold first began offering degrees in Theology through WAU (then Washington Missionary College and subsequently Columbia Union College). This partnership moved to Andrews University in 1983, but returned to Columbia Union College in 1998 for a Bachelor of Science degree in Business Studies, an arrangement which will celebrate its 20th anniversary next year. Newbold also continues to enjoy a strong relationship with Andrews University, which confers degrees in Theology, Religious Studies, and Humanities as well as credits for Newbold's University Year Experience. This is in addition to the UK and European-validated qualifications offered via the University of Wales Trinity Saint David and through Theologische Hochschule Friedensau in Germany. [tedNEWS]
---
tedNEWS Staff: Victor Hulbert, editor; Esti Pujic, associate editor
119 St Peter's Street, St Albans, Herts, AL1 3EY, England
E-mail: This email address is being protected from spambots. You need JavaScript enabled to view it.
Website: www.ted.adventist.org
tedNEWS is an information bulletin issued by the communication department of the Seventh-day Adventist Church in the Trans-European Division.