16 May 2017 | Kragujevac, Serbia [Zoran Sudarević/Alma Bosnić] What would you prefer to do? Play hopscotch or play on your mobile phone? Sit bored in church or be involved in active mission? Two hundred youth from across the south of Serbia faced those questions as they learnt that they are an important part of the church and God's family, and that He has a mission for them.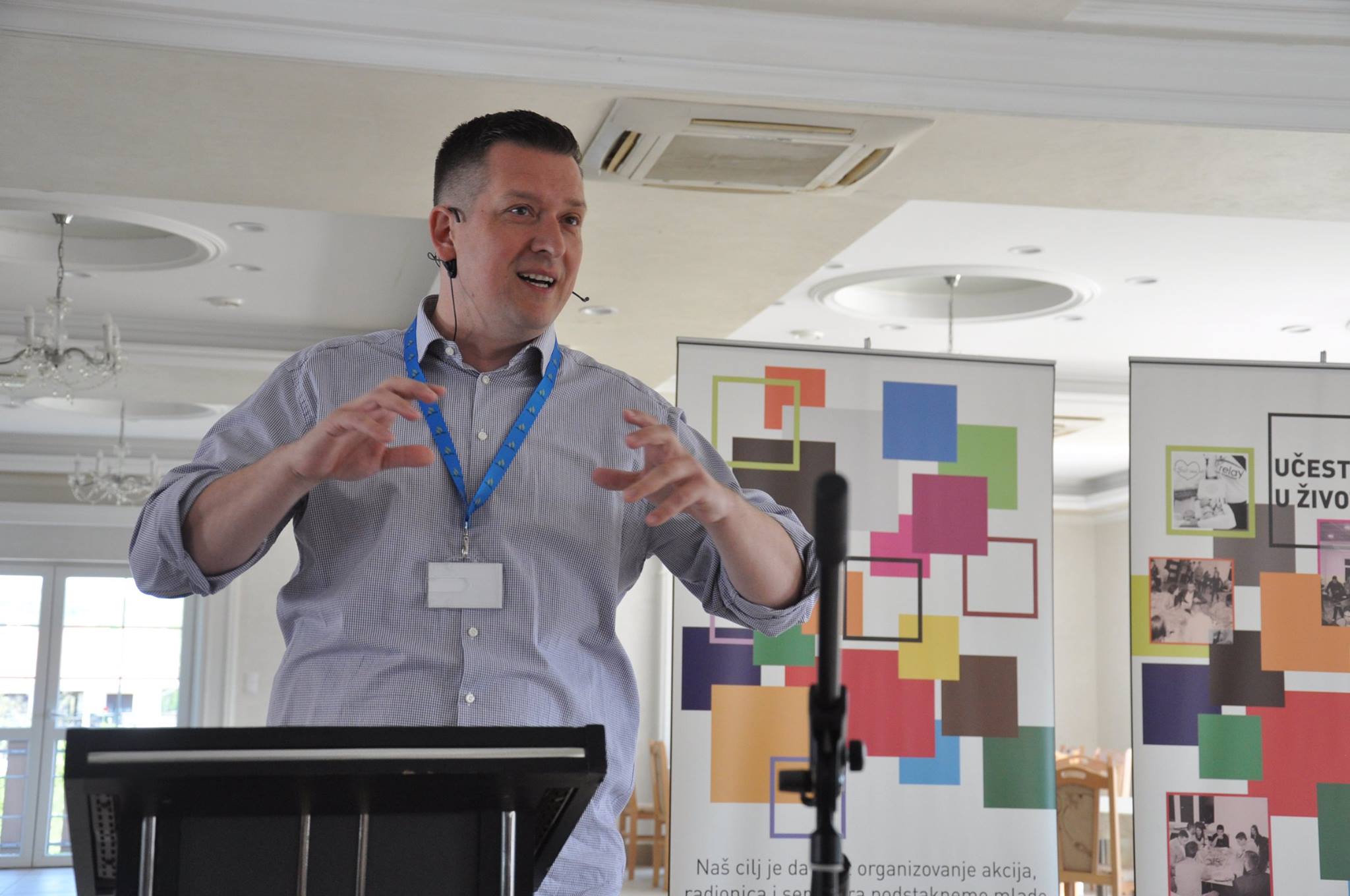 [Photos: courtesy of SEEUC]The youth weekend at the Euro Gaj hotel near Kragujevac, southern Serbia, 14-17 April 2017, focused on 'between ideals and reality'. Miodrag Jovanović, a pastor from Munich, Germany, focused on sharing content with the youth that deals directly with the issues they face in everyday life. He stressed that young people need to feel like a significant part of the Church and that their role in the work of the Church is very important. His spontaneity during the presentations instantly engaged the youth, who soon nicknamed him Miki.
"The reason for this topic is that our youth often hear about the ideals that are quite different from tomorrow's reality. We rarely speak in church about how to achieve the best ideals in everyday life," says Zoran Sudarević, Youth Ministries director in the South Conference of Seventh-day Adventists in Serbia.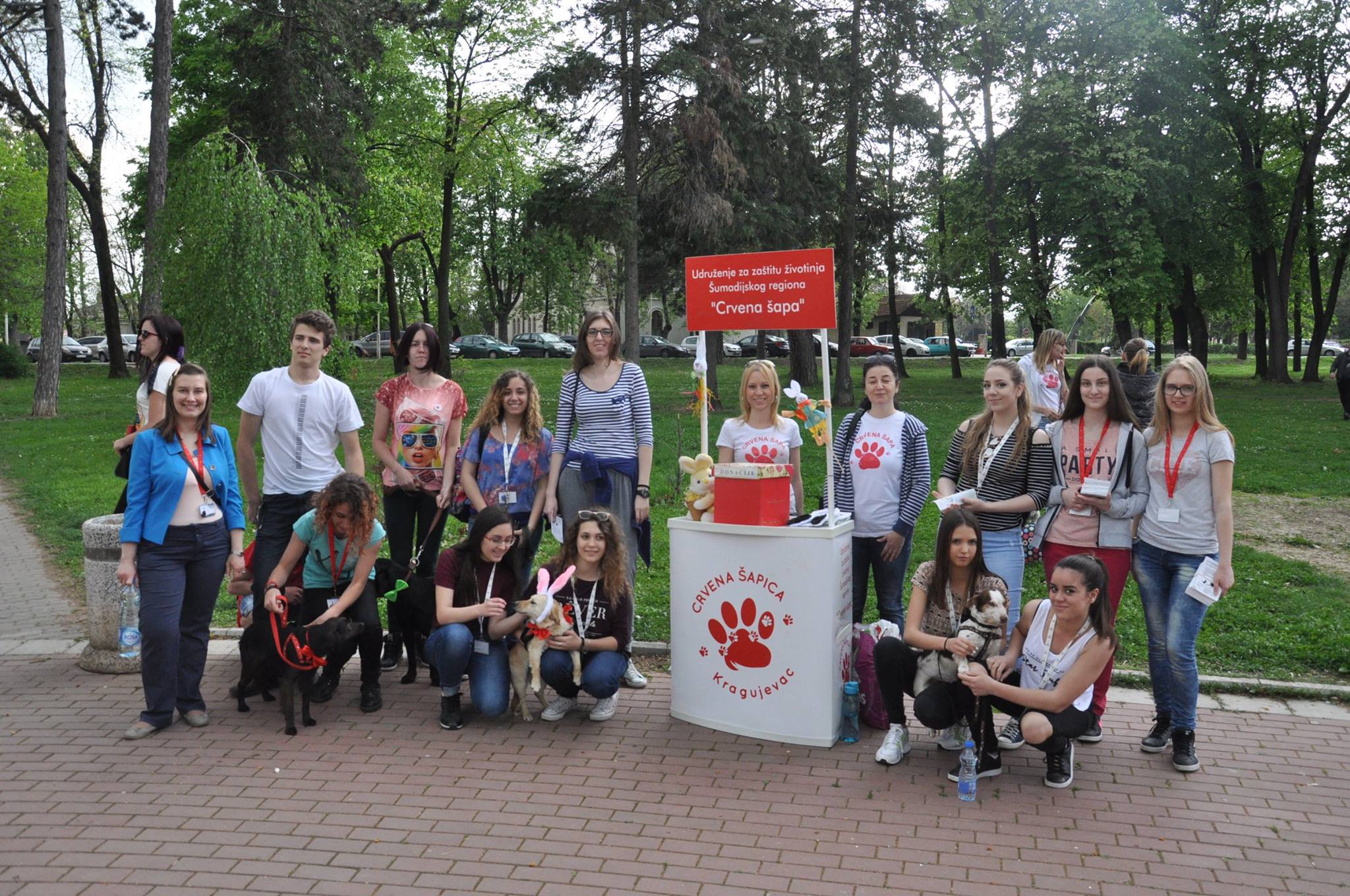 The weekend was a mixture of quality Bible study and discussion, music, social and sports opportunities, as well as time to take part in humanitarian activities. Those humanitarian activities of practical Christianity took place Saturday afternoon. Visiting Kragujevac, the youth divided into groups, some actively involved in maintaining a stand promoting health and the fight against violence, others played with children from local shelters, found homes for abandoned animals, played instruments in the street, or, most intriguingly, took part in a project, 'put your mobile phone down and play hopscotch'. Despite the rain, the youth enjoyed serving others and establishing new contacts, sharing their experiences together at the end of the day.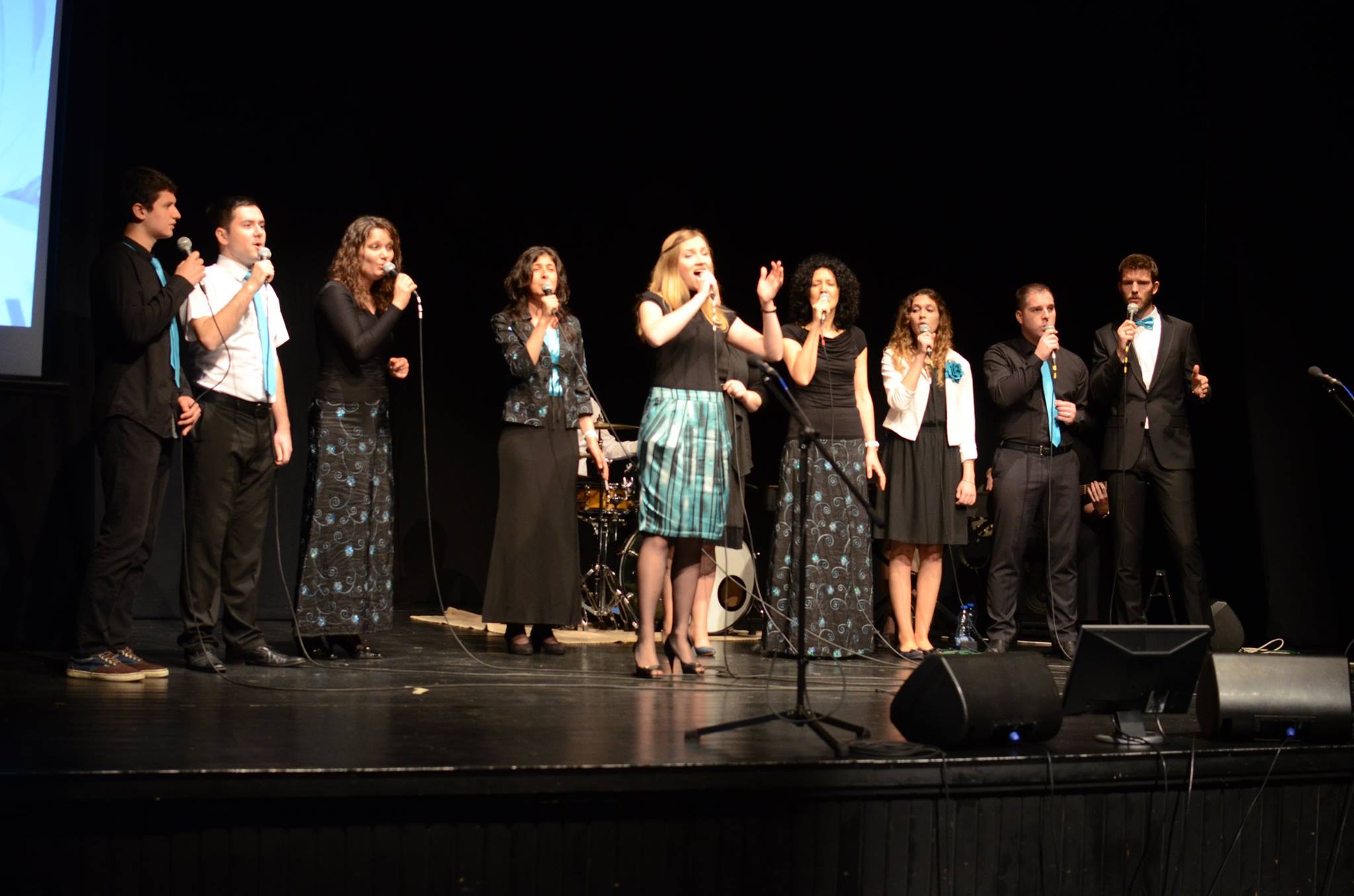 Vocal-instrumental ensemble 'Vesnik' made this weekend even more memorable, including a charity Easter concert at the Children's Theater in Kragujevac. Somewhat to their surprise, they raised a significant amount of money for the children from the local shelter 'Princess Ljubica'.
How can youth become more engaged with church? A very practical aspect of the weekend was to give youth the opportunity to express their own ideas about the church, what they wished was different, as well as the things they are thankful for. By the end of the weekend, a 'memorandum' was published to be delivered to every pastor and officer of the Seventh-day Adventist church in South-East European Union.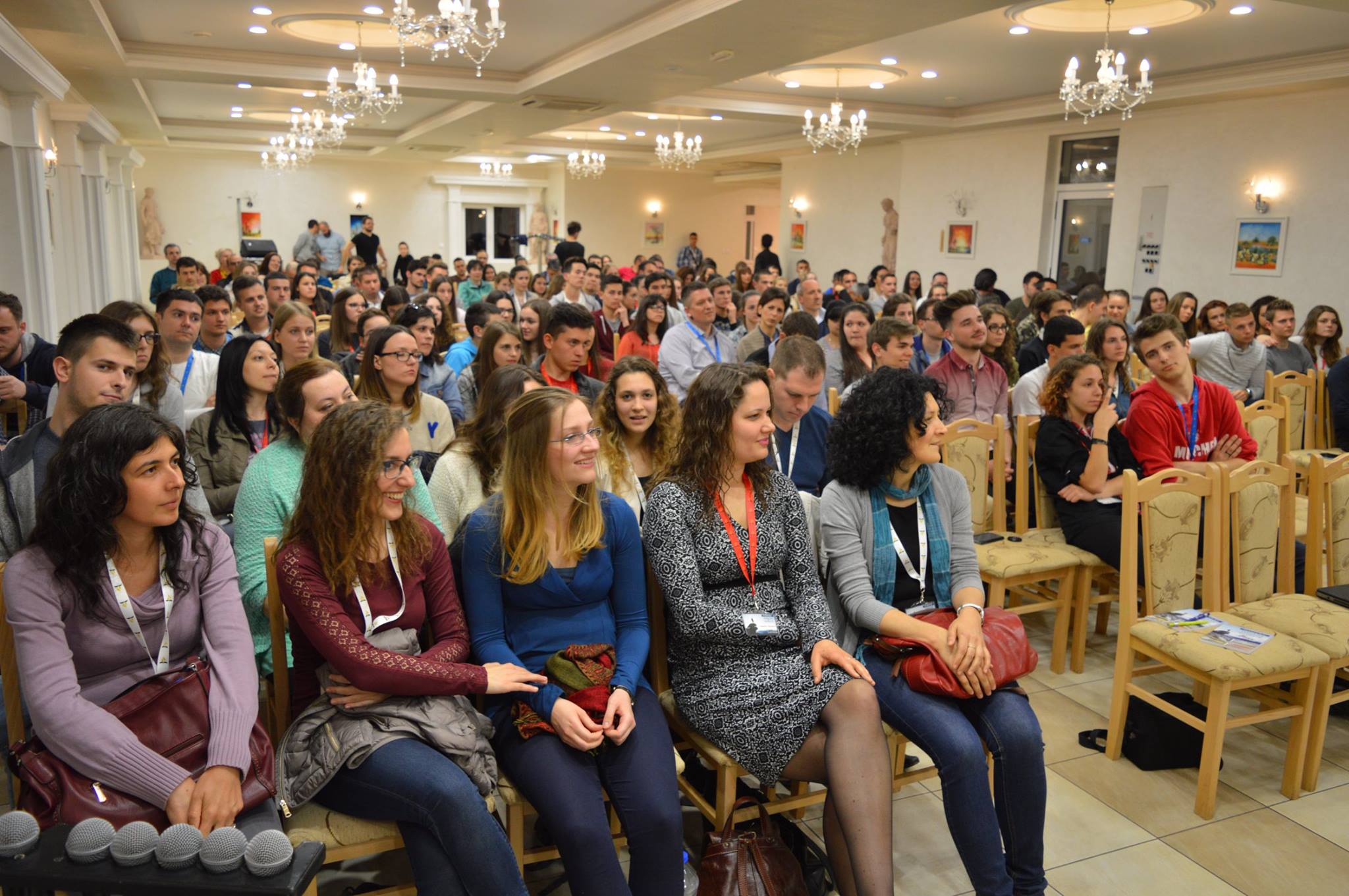 Some of the things youth were grateful for:

• "I thank God because we have the opportunity to participate in church services."
• "I thank God because wherever I go I've got brothers and sisters."
• "I am grateful because church is the place where we can develop our talents and gifts."
Some of the issues they were not happy with and would like to see changed:

• "We do not want gossip."
• "We want more mission actions."
• "We want more vivid experiences with God."
• "We want more meetings like this."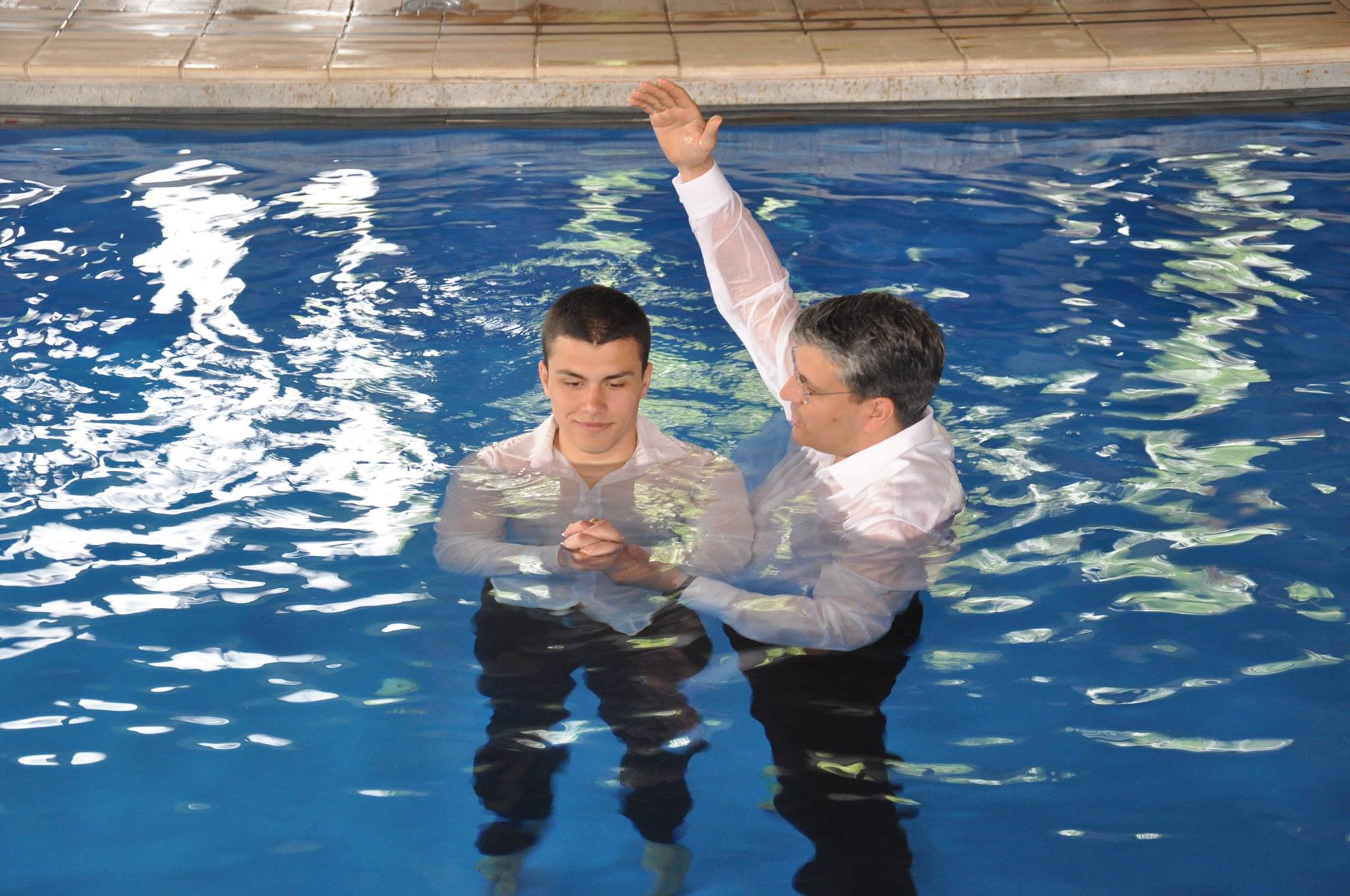 The weekend included a baptism – good in its self, but Pastor Branko Lukić's appeal to those who had not yet decided to get baptised resulted in many people coming forward to be prayed for. "We believe that this meeting has been significant for the spiritual life of every youngster who attended," concludes Sudarević.
To see more photos or read the original report, please visit SEEUC website. [tedNEWS]
---
tedNEWS Staff: Victor Hulbert, editor; Esti Pujic, associate editor
119 St Peter's Street, St Albans, Herts, AL1 3EY, England
E-mail: This email address is being protected from spambots. You need JavaScript enabled to view it.
Website: www.ted.adventist.org
tedNEWS is an information bulletin issued by the communication department of the Seventh-day Adventist Church in the Trans-European Division.