18 January 2016 | St Albans, UK [Victor Hulbert] How can a small religious book published 125 years ago still be making an impact today? Walk down the corridors of the Trans-European Division office and staff will soon tell you why.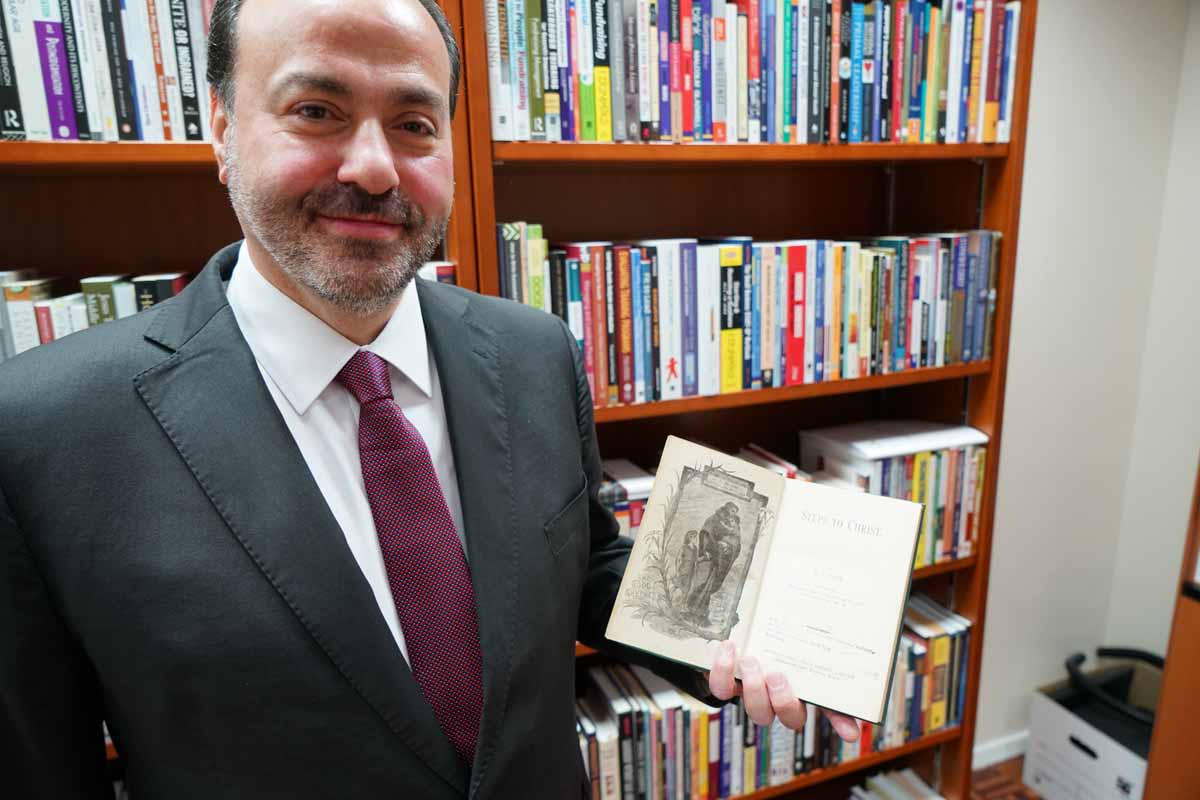 Holding an 1892 first edition in his hand, TED president, Raafat Kamal explained that, for him, it is because it does exactly what it says on the cover. It provides very straightforward 'Steps to Christ'. It's very simplicity is its success. He even shares a favourite thought from chapter 8:
"In the matchless gift of His Son, God has encircled the whole world with an atmosphere of grace as real as the air which circulates around the globe. All who choose to breathe this life-giving atmosphere will live and grow up to the stature of men and women in Christ Jesus."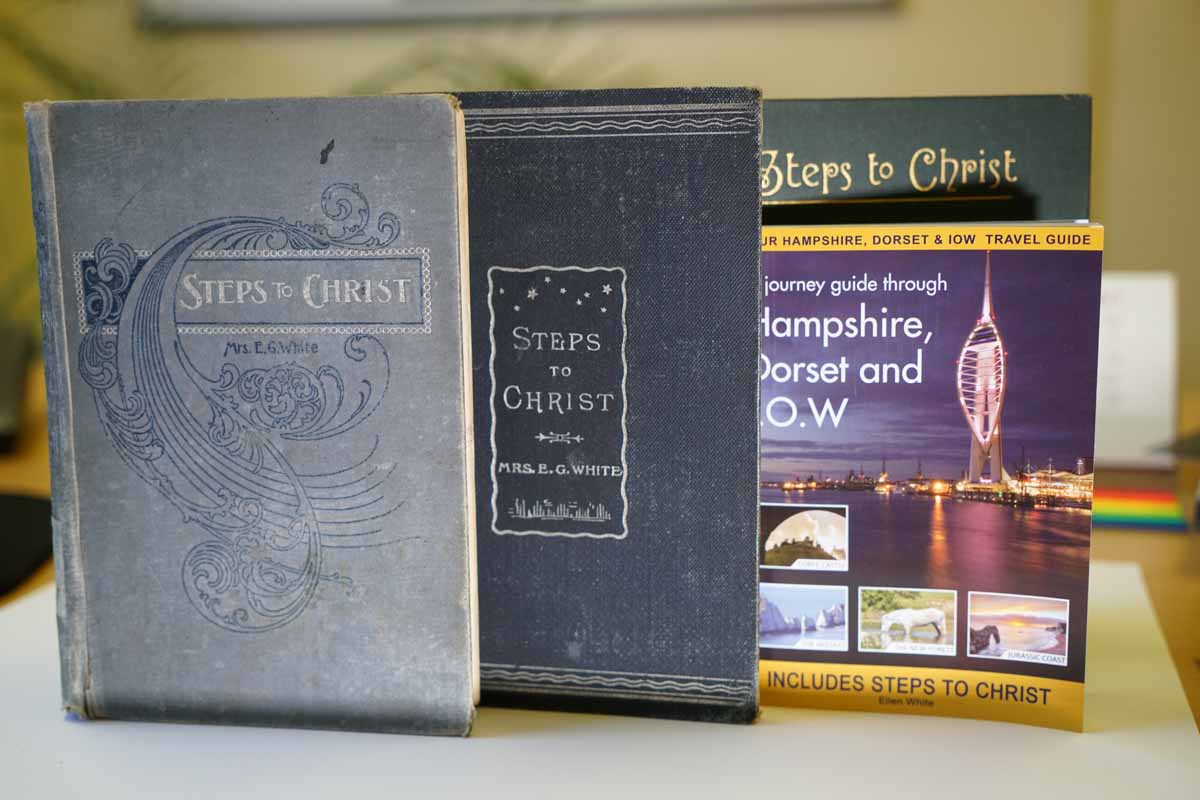 Seventh-day Adventist Church co-founder, Ellen White, wrote the book following the 1888 General Conference Session when the Adventist Church began its renewed emphasis on Righteousness by Faith. In the years immediately following, she both preached more on Jesus and his righteousness, and wrote a number of Christ centred articles in various magazines. Several ministers requested her to compile the articles into one, Christ centred book that could be used for outreach. Steps to Christ was the result.
While written in America the book still has a European influence. The first edition was published in Chicago, but within a year an extra chapter was added at the request of the International Tract Society (forerunner of the Stanborough Press), based in England. That chapter, God's love for Man, has become a firm favourite with readers – as evidenced by two of the TED directors choosing their favourite quotes directly from chapter one.
In a specially compiled celebratory video, TED staff share with you some of their favourite thoughts from the book. They are also joining with millions of Adventists around the world in choosing to read it again.

.be" target="_blank">video