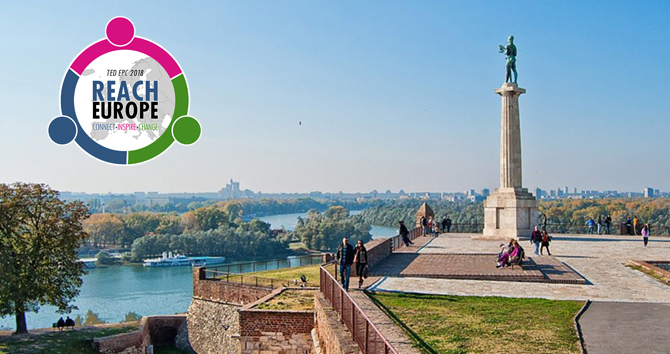 Welcome to the Trans-European Division's European Pastors' Council (EPC).
Theme: Reach Europe: Connect – Inspire – Change
Date: 28 August – 2 September 2018
Venue: Sava Centar, Belgrade, Serbia
The council is now over but the spirit lives on in a series of recordings on our YouTube channel, reports on our websites, downloadable resouces from workshops and some pictures galleries on our Facebook page.
Watch all all the plenary sessions on demand on our YouTube Channel
Enjoy the especially commisioned video clips produced on location at EPC: Permission to Dream
Read reports from EPC18 on our news page.
Enjoy the theme song 'Your Kingdom Come'
EPC takes place every five years and is a convention for the pastors, Bible workers, departmental leaders and accompanying spouses from the 22 countries in our Division.
Workshops
Review workshops and download selected presentations by opening the workshop schedule and clicking on the links. (Links and details are being continuously updated during the Council.)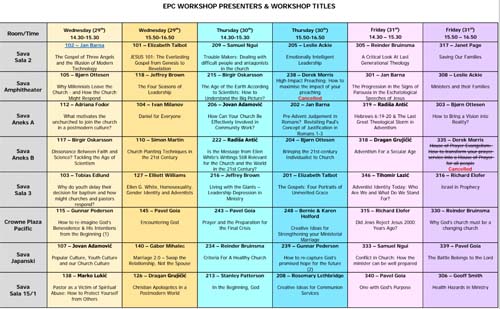 A photo introduction to the Sava Centar and sights of Belgrade:
Photo memories from our previous EPC in Rogaška Slatina, Slovenia: