Free online training weekend 16-18 April 2021
Struggling to engage families, children, teens and young people in online and face-to-face church?
Wondering how to develop worships that engage all ages of your congregation?
Wanting to create a church that your children and grandchildren are excited to attend?
Looking for a way to make every worship service bring people closer to God?
Searching for training to enhance your iCOR community?
Looking for free resources to help your church move towards increasingly intergenerational worship?
Join us for a weekend of creative discovery and sharing, from the safety and comfort of your own home! This weekend is designed for pastors, elders, departmental leaders, children, family and youth leaders, parents and grandparents. Why not bring your whole team?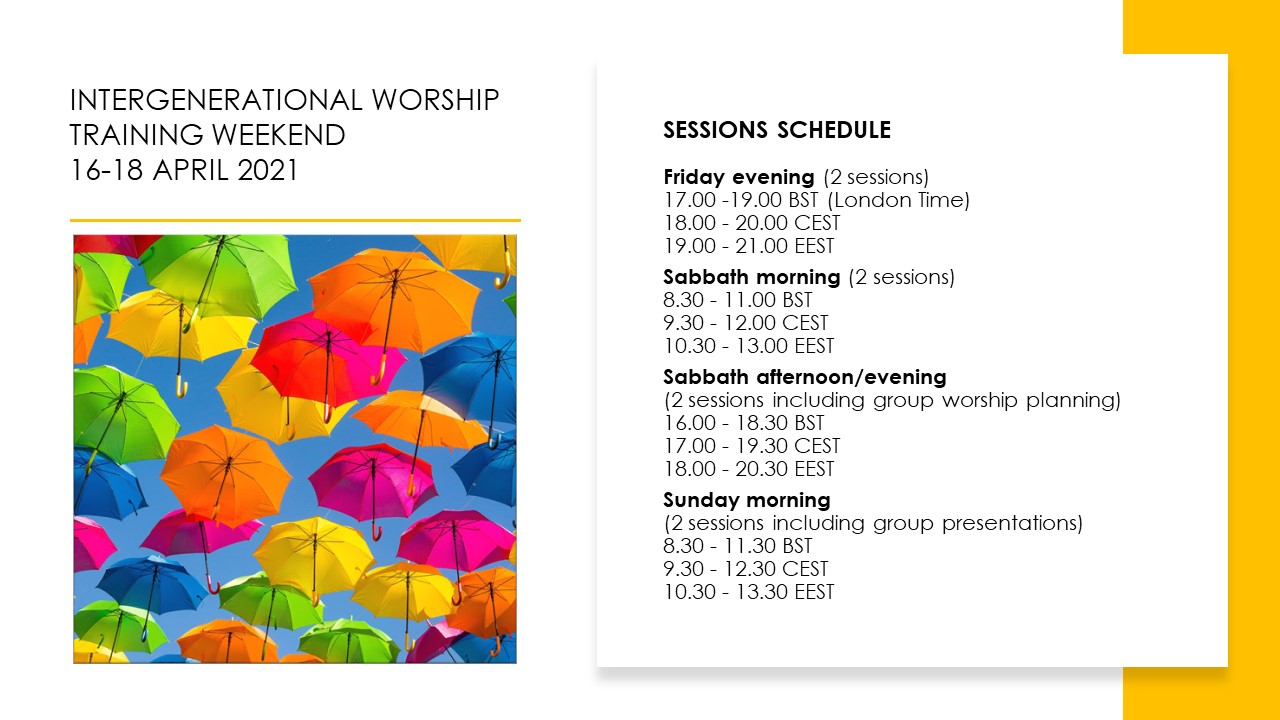 Click on the image to enlarge the file.
Register for more information by emailing This email address is being protected from spambots. You need JavaScript enabled to view it.l with your full name, union, email address, your main purpose for attending the training, and the names of your group members if you are attending as a group (2 or more people).
Registration deadline: 20 March 2021
This is a joint initiative from the Trans-European Division Family, Youth and Children's Ministries Departments. Presented by Karen Holford, Zlatko Musija, and Clair Sanches-Schutte.