Our Mission: To lead young people into a saving relationship with Jesus Christ and help them embrace His call to discipleship.
Our Motto: The love of Christ compels us.
Our Aim: The Advent Message to all the world in my generation.
Our Theme: The Power of One
We are a global movement of destiny, united in purpose and mission, yet diverse in culture, language, geography, economy, and heritage. It is through the power of Christ and His Spirit that we can celebrate our unity in the midst of such diversity. In a world of the ethnic and national divide, this exquisite expression of unity in Jesus is the most powerful expression of the reality of the gospel in the midst of God's people.
Visit our Facebook pages: TED Youth Department and Pathfinders.
To access a wealth of resources, please visit the RESOURCES HUB.
DEPARTMENT STAFF
---
---
One Year in Mission and Service
Are you seeking the opportunity to experience Newbold College of Higher Education and embark on a life-changing mission trip with ADRA or the Adventist Volunteer Service?
Then, this experiential one-year course is for you! Launching on 24 January 2022, scholarships available. For more information visit Newbold website.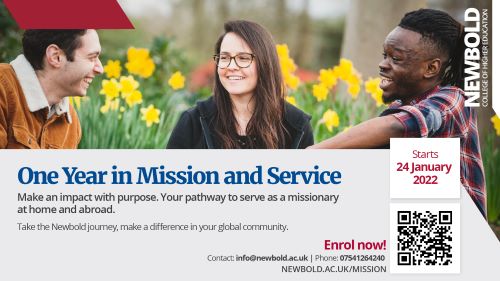 ---
Contact Youth department team by phone +44 1727 860 331 or by email: