Available vacancies in the Trans-European Division: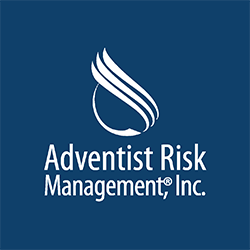 Customer Service Representative at Adventist Rish Management
As the official insurance and risk management company for the worldwide Seventh-day Adventist Church, Adventist Risk Management®, Inc. (ARM) is devoted to finding professionals who are committed to the success of our clients and our organisation.

Working at ARM means you are joining a diverse global team of professionals who are focused on providing timely, real-world insurance products and innovative risk management solutions for minimising risk within Adventist ministries. Beginning in 1936, our team has grown with the Church and now serves over 21 million adult members, 86,000 churches, 8,515 schools, 527 hospitals/clinics, as well as many other ministries. We also provide underwriting, claims, financial, and risk management services for two captive insurance companies that collectively write over $100 million in premium annually.

Joining ARM allows you to be part of a team of professionals committed to extraordinary customer service, a culture of diversity and inclusion while working in a Seventh-day Adventist Christian environment. You are encouraged to visit our website www.adventistrisk.org to learn more about ARM. We don't view what we do as just a business; our ministry is to protect the ministries of the Seventh-day Adventist Church.

We currently have a full-time Customer Service Representative position open on our Client Care team. This position supports and assists the Account Executives in serving clients, including gathering and maintaining policy renewal data, preparation of schedules of insurance, processing certificates of coverage, and performing general administrative duties; working from our office in St. Albans, England. This position is inclusive of our company benefits package which offers, the Seventh-day Adventist Group Personal Pension Plan, paid vacation, professional training, and other benefits.

What can you expect?
"Own" the service to the clients in your assigned territory
Assist the Account Executive with the insurance renewal process for your clients
Be there to meet the needs of the clients.
Communicate effectively with clients, team mates, and management
What is in it for you?
An opportunity for long-term and upward growth potential with an organization that emphasizes opportunities for current team members.
You will have the knowledge that your work is meaningful and valuable.
Opportunity to learn insurance and risk management from our Client Care team.
Exceptional benefits, great paid time off and additional perks that come with working at ARM.
Salary and benefits will be inline with the denominational wage scale.
We will count on you to:
Provide excellent customer service to our clients on the phone, through email and in person.
Issue complete and sometimes complicated certificates accurately and timely per the needs of the insured.
Work with Account Executives, Underwriters, Producers and other team members to ensure the client's requests are taken care of quickly and correctly.
Maintain well-organized files/records for the Account Executive team, to include distribution of in-coming mail and messages, managing and tracking projects and time sensitive company processes under the direction of the Regional Manager.
Assist the Account Executives as they complete applications and bind policies by keeping up to date records such as property values and client employee coverages.
Assist in checking policies and applications for accuracy and requesting corrections when needed.
Perform policy changes through endorsements.
Assist in the development and implementation of the annual client service plan with the Account Executive.
Responsible for following-up on all client service issues received with the appropriate ARM team member.
Prepare and maintain schedules of insurance.
Assist the Account Executive with billing which also includes: sending invoices and statements, bill collections, and handling questions as they arise from the local field.
What you need to have:
A Levels preferred
Bachelor's Degree in a business-related field preferred
Minimum of two years successful secretarial or general office experience is required
General insurance experience is preferred
Successful completion of the CII(cert) within a two-year period is encouraged
Fluency in French is preferred but not required
What makes you stand out:
Self-starter, resourcefulness, with the ability to work independently without daily supervision.
Ability to work in a fast-paced environment and ability to prioritise work.
An ideal team player who is hungry, humble, and smart.
Interested in a Career:
Working Time: 36.75 hours per week.

*The successful candidate MUST have legal rights to work in the UK. Interested applicants, please email your curriculum vitae to This email address is being protected from spambots. You need JavaScript enabled to view it..

Closing date for applications: 14 December 2020.