Available vacancies in the Trans-European Division: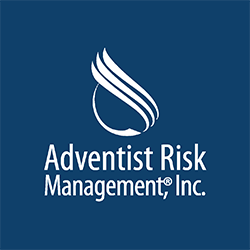 Adventist Risk Management job vacancy:
Job Title: Customer Service Representative
Department: Client Care
Supervisor: Regional Manager – Europe and Africa
__________________________________________________
Purpose: Assist assigned Account Executive(s) in serving clients, including gathering and maintaining policy renewal data, preparation of schedules of insurance, processing certificates of coverage, and performing general administrative duties.
Duties:
Providing excellent customer service to our clients on the phone, through email and in person.
Issuing complete and sometimes complicated certificates accurately and timely per the needs of the insured.
Working with Account Executives, Underwriters, Producers and other team members to ensure the client's requests are taken care of quickly and correctly.
Maintain well-organized files/records for the Account Executive team, to include distribution of in-coming mail and messages, managing and tracking projects and time sensitive company processes under the direction of the department manager.
Assist the Account Executives as they complete applications and bind policies by keeping up to date records such as property values and client employee coverages.
Assist in checking policies and applications for accuracy and requesting corrections when needed.
Policy changes through endorsements.
Assist in the development and implementation of the annual client service plan with the Account Executive.
Responsible for following-up on all client service issues received with the appropriate ARM team member.
Prepare and maintain schedules of insurance.
Assist the Account Executive with billing which also includes: sending invoices and statements, bill collections, and handling questions as they arise from the local field.
Perform other duties as assigned.


Skills & Qualifications:
A Levels preferred
Bachelor's Degree in a business-related field preferred
Minimum of two years successful secretarial or general office experience is required
General insurance experience is preferred
Successful completion of the CII(cert) within a two-year period is encouraged
Fluency in French is preferred but not required

Working Time: 36.75 hours per week
Closing date for applications is April 30 and that interviews will take place as soon as feasible in light of the current environment.
*The successful candidate will need to have permission to work in the UK. Interested applicants, please email your curriculum vitae to This email address is being protected from spambots. You need JavaScript enabled to view it..
---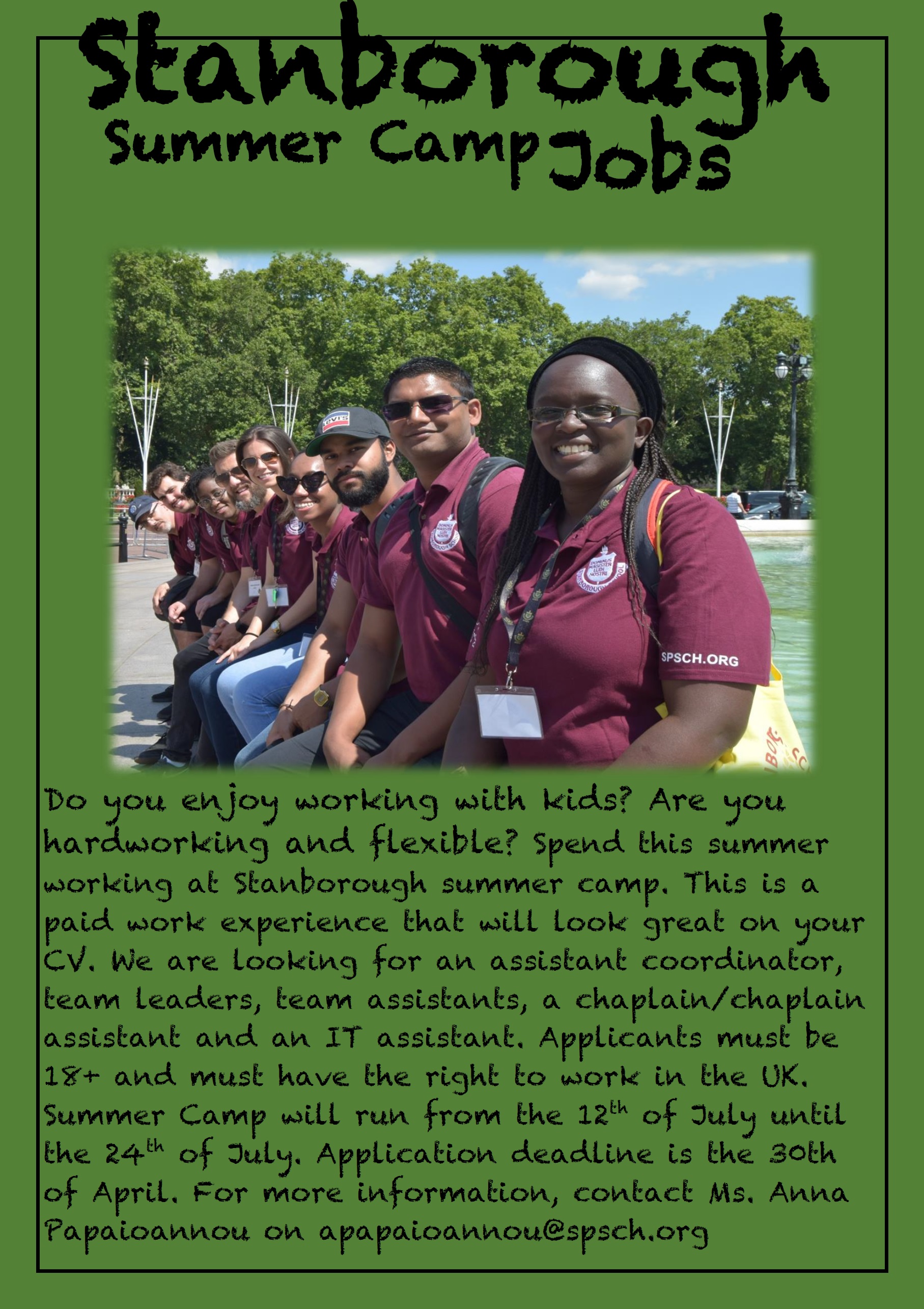 ---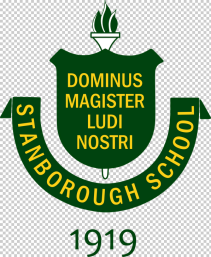 Stanborough School, an Independent Seventh-day Adventist Christian co-educational school with a strong and established academic tradition and family atmosphere, is looking to employ two assistant deans and a part-time ICT teacher.
Boarding School Assistant Dean for girls (1)
Boarding School Assistant Dean for boys (1)
General Responsibilities
Caring for all sick boarders and coping with any emergencies or accidents in the boarding house.
Routine organisation of all aspects of the physical care of boarders, and sharing with the other Housemaster/Matron the duties of the boarding house.
Assisting the Housemaster/Matron and resident staff to plan and carry out a varied program of activities for boarders after school and on weekends.
In an emergency, caring for day pupils is required. Strongly supporting the Housemaster/Matron maintaining a safe, pleasant environment for boarding pupils.
Maintaining a warm, friendly atmosphere in the boarding school so that parents, Governors and school visitors feel welcome.

The post comes with an annual salary of £12,000 and includes all meals and accommodation. The position has an immediate start date.
Stanborough School is committed to safeguarding and promoting the welfare of children and young people and expects all staff to share this commitment.
Interested applicants who have the right to work in the UK are requested to contact the P.A. to the Head Teacher for the application package. Email: This email address is being protected from spambots. You need JavaScript enabled to view it. Tel: 01923 673268
The advert will run until the position is filled.
-------------------------------------------------------------------
Part-time Computer Science (ICT) teacher with an immediate start date, at a salary of £16,426.
General Responsibilities:
Teach Key Stage 3 and Key Stage 4 ICT
Provide learning support to all learners
Undertake Form tutor responsibilities
Will have staff duties at break and lunchtimes
Participate in all school activities
Undertake additional duties as required by the Faculty leader and Head Teacher

Qualifications:

Applicants should hold
A Computer Science degree
A teaching qualification
Relevant experience
Have authorisation to work in the UK

Stanborough School is committed to safeguarding and promoting the welfare of children and young people and expects all staff to share this commitment.

Interested applicants, please contact the P.A. to the Head Teacher for an application pack. Email: This email address is being protected from spambots. You need JavaScript enabled to view it. Tel: 01923 673268

The offer of employment in respect of this post will be subject to a satisfactory Disclosure Certificate from the Barring and Disclosure Service (formerly known as CRB).

The advert will run until the position is filled.