Available vacancies in the Trans-European Division:

Job title: Finance Director/Business Manager

The Stanborough Press Ltd. is the official publisher of the Seventh-day Adventist Church in the United Kingdom and the Republic of Ireland, and is owned by the British Union Conference of Seventh-day Adventists. We are a small company but with a big vision to fulfill our mission of sharing the uplifting and transforming Gospel of Jesus Christ with everyone, everywhere.

After having given a lifetime of service to the church in the UK and Ireland, and in Africa, our current finance director, Victor Pilmoor, is planning to retire in the coming months.

The role of the finance director is to oversee all financial aspects of company strategy, and to be responsible for the flow of financial information to the chief executive, the board and, where necessary, external parties.

Responsibilities:
Oversee the finance team & control of the company's accounting function and all financial transactions, including audit systems.
Formulate financial planning, targets and budgets in accordance with the strategy as determined by the board.
Serve as human resource manager, and health and safety manager.
Oversee management of stock.
Oversee debt collection.
Be willing and able to travel overseas to connect with customers as and when required.
The Finance Director for Stanborough Press will be appointed Associate Company Secretary and may also be required to have the flexibility to carry out other duties when required. The successful candidate will be responsible for operations, coordination and security for the plant in Grantham and will need to live in close proximity. Denominational experience is desirable, but not essential. The Stanborough Press depends on harmonious working relationships within the company and with various church-related customers. The ability to communicate congenially will be much valued.

This is an elected role through the nominating framework of the British Union Conference.

In order to match the unique requirements of this role with the abilities of aspirants, the management of The Stanborough Press would be pleased to entertain expressions of interest in this regard no later than Friday, 15 May. Full job description with terms and conditions available on application. These may be made in writing to the General Manager at either: The Stanborough Press Ltd., Alma Park, Grantham, Lincolnshire, NG31 9SL; or This email address is being protected from spambots. You need JavaScript enabled to view it..
---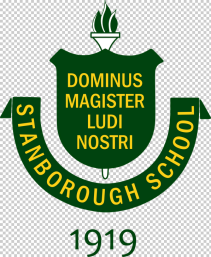 Stanborough School, an Independent Seventh-day Adventist Christian co-educational school with a strong and established academic tradition and family atmosphere, is looking to employ two assistant deans and a part-time ICT teacher.
Boarding School Assistant Dean for girls (1)
Boarding School Assistant Dean for boys (1)
General Responsibilities
Caring for all sick boarders and coping with any emergencies or accidents in the boarding house.
Routine organisation of all aspects of the physical care of boarders, and sharing with the other Housemaster/Matron the duties of the boarding house.
Assisting the Housemaster/Matron and resident staff to plan and carry out a varied program of activities for boarders after school and on weekends.
In an emergency, caring for day pupils is required. Strongly supporting the Housemaster/Matron maintaining a safe, pleasant environment for boarding pupils.
Maintaining a warm, friendly atmosphere in the boarding school so that parents, Governors and school visitors feel welcome.

The post comes with an annual salary of £12,000 and includes all meals and accommodation. The position has an immediate start date.
Stanborough School is committed to safeguarding and promoting the welfare of children and young people and expects all staff to share this commitment.
Interested applicants who have the right to work in the UK are requested to contact the P.A. to the Head Teacher for the application package. Email: This email address is being protected from spambots. You need JavaScript enabled to view it. Tel: 01923 673268
The advert will run until the position is filled.
-------------------------------------------------------------------
Part-time Computer Science (ICT) teacher with an immediate start date, at a salary of £16,426.
General Responsibilities:
Teach Key Stage 3 and Key Stage 4 ICT
Provide learning support to all learners
Undertake Form tutor responsibilities
Will have staff duties at break and lunchtimes
Participate in all school activities
Undertake additional duties as required by the Faculty leader and Head Teacher

Qualifications:

Applicants should hold
A Computer Science degree
A teaching qualification
Relevant experience
Have authorisation to work in the UK

Stanborough School is committed to safeguarding and promoting the welfare of children and young people and expects all staff to share this commitment.

Interested applicants, please contact the P.A. to the Head Teacher for an application pack. Email: This email address is being protected from spambots. You need JavaScript enabled to view it. Tel: 01923 673268

The offer of employment in respect of this post will be subject to a satisfactory Disclosure Certificate from the Barring and Disclosure Service (formerly known as CRB).

The advert will run until the position is filled.