News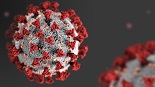 Tiny particle creating huge problems
It is hard to believe that something so small can cause so much damage! Over recent weeks, the news has been flooded with reports about COVID-19 and the huge problems this pandemic is creating across the world. But how much do you know about the miniscule culprit responsible for all the chaos?
---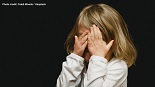 Helping children (and others) with viral anxiety
The more children feel loved, safe, and happy, the less anxious they'll be. Even in hard times, there are lots of things you can do in your own home to help your children and teenagers feel much less anxious.
---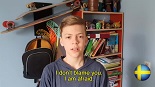 Dear Grandparents – a message of love from around the world
Fifteen children from around the world share a message of love to their grandparents.
---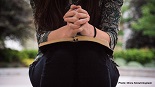 Prayer without borders – defying social isolation
Mervi Kalmus, a pastor from Estonia, shares how she has overturned the feelings of complete uselessness by having to self-isolate into a ministry that reaches beyond the borders of her home.
---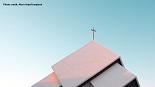 Caring for community even in lockdown – churches across Europe respond
Adventist Churches and institutions across the Trans-European Division are working hard to support members, students, and community during the coronavirus pandemic.
---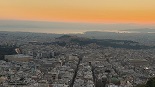 The value of one life. Ethical decisions in a time of crisis
Yannis Vrakas, a pastor in Greece, reflects on the ethical implications of the current coronavirus lockdown affecting his country and large parts of Europe.
---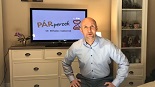 Hungarian pastor cares for marriages during coronavirus isolation
The COVID-19 pandemic is not just a threat to our physical health, but equally a challenge for our emotional and relational lives. As the quarantine in China loosened, people went in unusual numbers to the offices to apply for divorce
---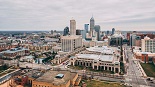 General Conference Session postponed, downsized
Due to the current coronavirus pandemic the General Conference Session (GC Session) of the Seventh-day Adventist World church scheduled for this summer is now rescheduled for May 2021 in what will be a smaller and tighter event.
---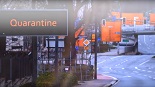 #dearcoronavirus – a message of hope
Lives are disrupted, damaged or lost. Economies devastated; plans destroyed. The pandemic of 2020 will never be forgotten. But what if, in the midst of fear and anxiety, the Church provides a message of hope.
---
Words of Hope – TED Leaders react to coronavirus pandemic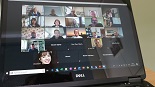 With school and churches shut, travel clampdowns world-wide, self-isolation and social distancing becoming the new norm, the Trans-European Division has responded with Words of Hope in a video released today.
---


Coronavirus, God and each other
When Coronavirus stops church there is time for reflection.
---
TED Events cancelled over Coronavirus
Over the past 6 weeks, Coronavirus or COVID-19 has spread from China around the globe. The World Health Organization (WHO) has now declared it to be a pandemic. As Christians, we have a responsibility to care for others and each other, creating safe working and meeting environments.
---
Featured Articles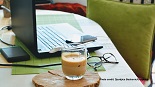 Coping in Quarantine or Isolation
Recommendations on how to cope with being in quarantine or isolation.
---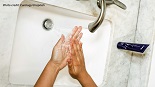 Recommendations regarding COVID-19 (Coronavirus)
How is the infection spread? Droplets containing the virus are spread from the mouth of infected individuals. when they cough, sneeze or talk.
---
TED advice on COVID–19, health and mission
With an increase in the spread of the Coronavirus (COVID-19) in certain European countries, particularly northern Italy, the Trans-European Division is reiterating the advice given by the General Conference Health department.
---
Resources
#COVI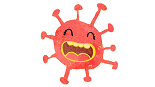 BOOK – Supporting and reassuring children around the world

A short book to support and reassure our children, under the age of 7, regarding the COVID-19. This book is an invitation for families to discuss the full range of emotions arising from the current situation.

Read more.
---
Ranelagh church in Dublin started a great initiative - each week the CM department posts encouraging words as a 'Letter from God' and they then make the Art&Crafts enclosed.
---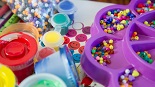 These are trying times. But during trying times people become very creative.
Video Resources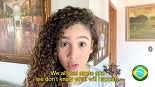 You are not alone! In these days of coronavirus we send you a message of love - a message from your grandchildren - all over the world.
---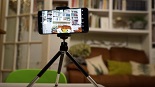 Coronavirus: More words of Hope
Social isolation is not stopping Adventists from sharing hope. Quarantined at home, Victor Hulbert remotely hosts 3 guests: Karen Holford gives tips on overcoming anxiety, Tihomir Lazic has ideas to improve your online ministry, and Audrey Andersson tries to become invisible - while reflecting on a Psalm.
---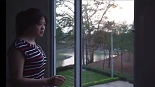 Dear Coronavirus – a letter from around the world
Lives are disrupted, damaged or lost. Economies devastated; plans destroyed. The pandemic of 2020 will never be forgotten. But what if, in the midst of fear and anxiety, we stand united, around the world, a message of hope. #dearcoronavirus
---
It is time to bring hope! Leaders from the Trans-European Division office share how thankfulness and hope are still an important part of our lives during the current pandemic. Self-filmed on smart-phones by 4 individuals in 3 locations.
---